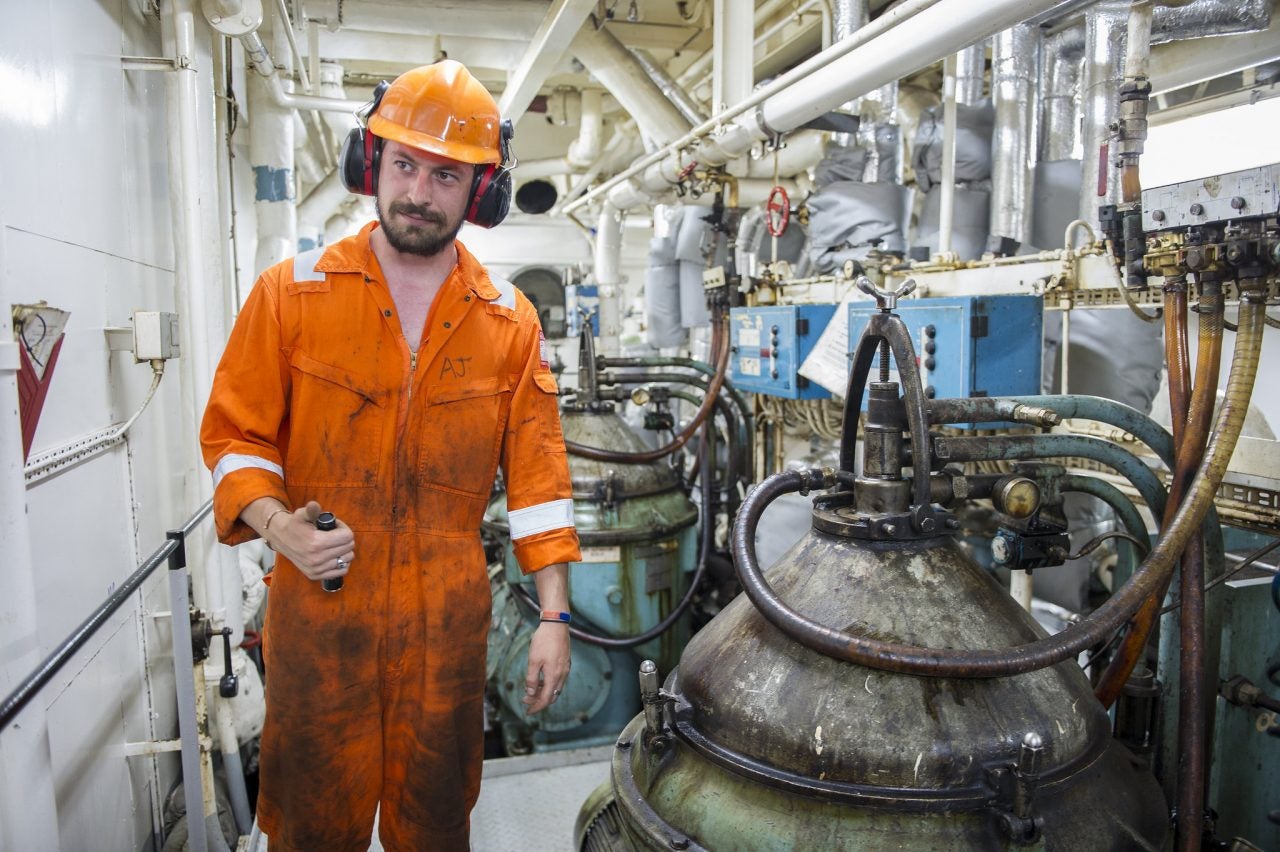 The National Union of Rail, Maritime and Transport Workers (RMT) has recently reported a case where seafarers working in UK waters were getting paid less than half the UK national minimum wage of £8.91 per hour.
Working on the Panama-registered vessel Glomar Wave, which was transporting remotely-operated vessels from Great Yarmouth to sites on the UK Continental Shelf, the crew of EU and non-EU nationals were being paid £47.25 daily.
This amounts to £3.94 per a 12-hour shift, directly contravening the UK legislation, which – from 1 October 2020 – states that all seafarers working in UK waters are expected to be paid minimum wage, regardless of their nationality.
"Paying seafarers below £4 per hour on these routes has been illegal since October last year," said RMT general secretary Mick Lynch in a statement. "RMT repeatedly warned the government that this would continue to happen without effective enforcement or clear guidance.
"As a result, seafarers working in UK waters remain fair game for dodgy employers looking to take advantage of the green rush in offshore renewables. In the case of Glomar Wave, we have asked the Maritime and Coastguard Agency to include crew pay in its survey of this flag of convenience vessel and we're seeking an urgent meeting with the charterers."
When contacted by Ship Technology, a spokesperson for Glomar Waves' owner Glomar Offshore said that the company was looking into the matter.
This is not an isolated case
The Glomar Wave case is not an isolated one. A few days after minimum wage for seafarers became law, the Maritime and Coastguard Agency detained Malta-registered offshore supply vessel Ben Nevis in the Scottish port of Aberdeen for paying its crew £5.87 ($6.35) per hour.
"Operators in the oil and gas and renewables sector must improve due diligence in their supply chains to raise employment standards and increase jobs for local seafarers," said then-general secretary Mick Cash.
"Ratings on the Ben Nevis are paid a basic $6.35 per hour, which is illegal on these routes but the employer is trying to get out of paying even that."
The RMT reckon that, despite the regulation, illegal labour practices continue.
"Getting fresh evidence has been made much harder by the pandemic and the risks associated with boarding a vessel," the spokesperson tells Ship Technology. "This is why Glomar Wave is such a significant case – it was only by coincidence that RMT officials were in Great Yarmouth at the same time as the ship.
"Employers are simply continuing to chance their arm that they won't be caught out. Labour market enforcement and guidance to industry needs to catch up, and fast."
A global problem
The issue of seafarers' wages is a global concern, but talks between unions and shipowners broke down at the end of April.
Represented by the International Chamber of Shipping (ICS), shipowners had put forward a three-year plan to increase crews' minimum wage, offering a 3% increase.
"Unfortunately, the seafarers' representatives rejected a generous offer from the shipowners in these unprecedented times," said ICS director of employment affairs Nathalie Shaw. "We went further than we had anticipated but the offer was still rejected."
Taking place at the International Labour Organisation (ILO), the talks lasted two days and resulted in seafarers not accepting the proposal, which resulted in a two-year freeze on wages.
"For only the second time in the long history of these negotiations the shipowners and the seafarers have failed to agree a revised minimum wage for seafarers," said ILO seafarers group spokesperson Mark Dickinson.
"Seafarers have literally risked their lives so that these companies could survive Covid-19 and its economic effects," added Dickinson, who is also vice-chair of the seafarers' section at the International Transport Workers' Federation (ITF).
"And now the thanks they get is a slap in the face from the shipowners who are essentially making them choose between pay cuts now or pay cuts later."
The ITF accused the ICS of undermining the formula the ILO set for seafarers' minimum wage, which amounts to $683 per month, compared to the current $641.
"The formula is just about retaining the purchasing power of seafarers in a standard currency so that their real wages don't go backwards, as well as sharing a small portion of in the productivity gains of the industry that seafarers' skills and hard work is generating," added Dickinson.
Despite tensions, both sides said that their doors remain open to new negotiations.