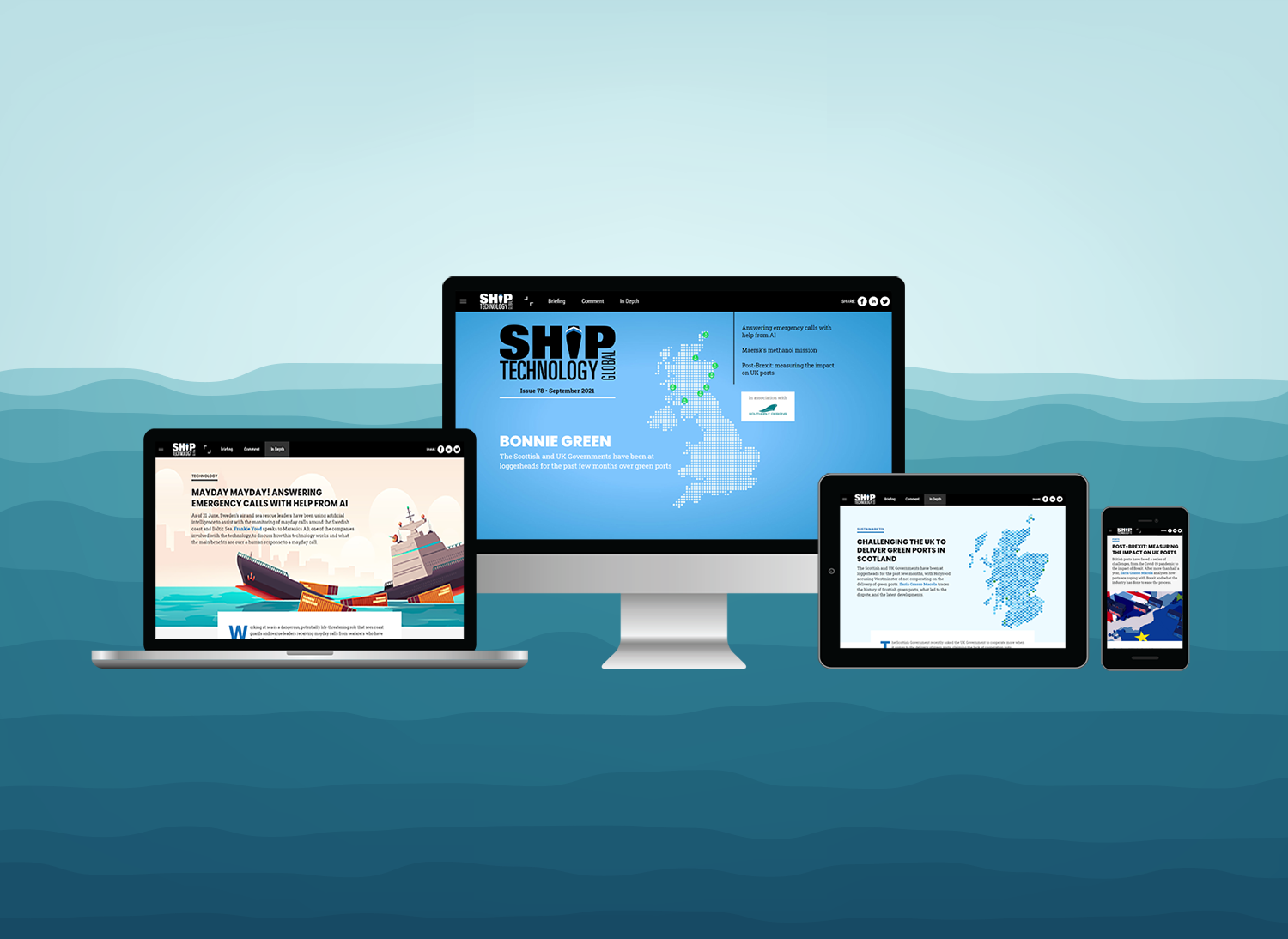 "The time to act is now if we are to solve shipping's climate challenge."
A.P. Moller-Maersk CEO Søren Skou technically isn't wrong. And, it's fantastic to see so many companies – not just in shipping – seriously looking at their environmental impact. But let's be honest: the time to take action actually passed us by some time ago, didn't it.
The recent IPCC report was a sobering look at how human activity is impacting the planet, and shipping, like many other industries, has to shoulder a large part of the blame. Over 90% of world trade is carried across the oceans, and in recent years the CO2 emissions produced from shipping has started to creep up.
So what is there to be done? The simple answer is we could ship less, but that's not particularly good for business. However, there are other solutions that, if combined, could be helpful. Dear reader, you'll never believe it, but in this very issue, you will learn some of the methods that the shipping industry could use to tackle the climate crisis.
We could use cleaner fuel, such as methanol, which we discuss with A.P. Moller-Maersk. We could also increase efficiency when it comes to timing port arrivals, which we learn about following the world's first digitally controlled port arrival. Or, we could incentivise ports to concentrate on their sustainability through government action, such as the plan for Scottish green ports.
And that's not all. We also look at how artificial intelligence is being used to assist with emergency response by monitoring distress calls, as well as looking at the state of ports in the UK half a year on from Brexit.
So for all of this, and much more, read on. Oh, if you don't already, then you can follow us @ShipTechMag and let us know your thoughts.
Peter Nilson, editor
Whether you are on a desktop, tablet, or smartphone, you can read the magazine for free online.
In this issue
MAYDAY MAYDAY! ANSWERING EMERGENCY CALLS WITH HELP FROM AI
As of 21 June, Sweden's air and sea rescue leaders have been using artificial intelligence to assist with the monitoring of mayday calls around the Swedish coast and Baltic Sea. Frankie Youd speaks to Maranics AB, one of the companies involved with the technology, to discuss how this technology works and what the main benefits are over a human response to a mayday call.
CHALLENGING THE UK TO DELIVER GREEN PORTS IN SCOTLAND
The Scottish and UK Governments have been at loggerheads for the past few months, with Holyrood accusing Westminster of not cooperating on the delivery of green ports. Ilaria Grasso Macola traces the history of Scottish green ports, what led to the dispute, and the latest developments.
DIGITALLY CONTROLLING PORT ARRIVALS: TIMING IS EVERYTHING
The world's first digitally controlled port arrival took place on 25 June, which saw the ship dock on time at Tanger Med, Morocco. This success was achieved via the partnership of the Tanger Med Port Authority and Wartsila Voyage, as well as cooperation with the shipowner, Hapag-Lloyd. Frankie Youd profiles this technology and speaks to Hapag-Lloyd to find out more about the experience.
MAERSK'S METHANOL MISSION: A GREENER FUTURE FOR SHIPPING
With the shipping industry constantly working towards achieving a greener future, Maersk and Hyundai Mipo Dockyards are making headway with the world's first methanol fuelled container. Frankie Youd speaks to Ole Graa Jakobsen, head of fleet technology, A.P. Moller-Maersk, to find out more about the vessel, when construction is planned to commence, and why this new fuel has been selected over other green fuels on the market.
POST-BREXIT: MEASURING THE IMPACT ON UK PORTS
British ports have faced a series of challenges, from the Covid-19 pandemic to the impact of Brexit. After more than half a year, Ilaria Grasso Macola analyses how ports are coping with Brexit and what the industry has done to ease the process.
Next issue preview: October 2021
The impact of the Covid-19 pandemic has seen seafarers being stranded at sea for months on end which has been highly detrimental to their mental health. in the next issue, we speak with Isca Wellbeing about assisting seafarers in understanding the different types of mental health disorders they could experience as well as their causes.
We'll also find out about Crew Change, a new app that can help organise crews more efficiently, as well as looking at Allianz's new 2021 Safety & Shipping Review, delving into the report's highlights to find out what the future holds for shipping.
In the meantime, you can stay up to date with everything at @ShipTechMag.
Would you like to be notified when a new issue of Ship Technology Global is out? Sign up for email alerts here!
We will only use your email address to let you know when a new issue is available. Ship Technology Global is published bimonthly.