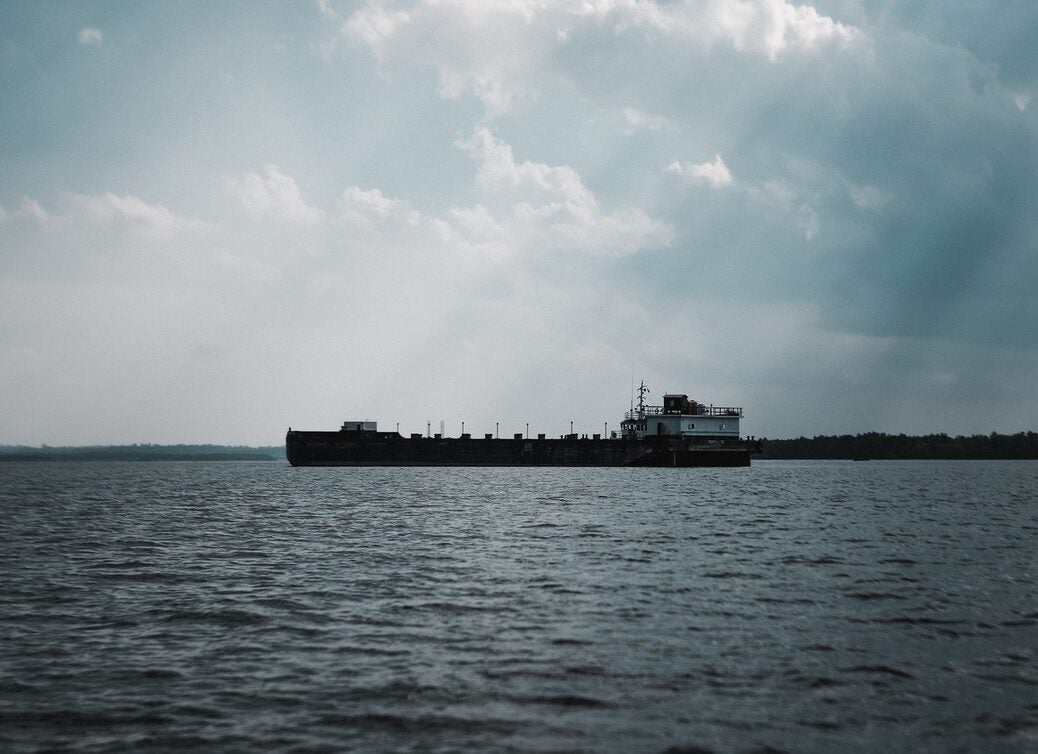 The Covid-19 pandemic sent shipping sailing into uncertain waters from container shortages, port restrictions and problems surrounding crew changes. Now the industry is facing a new challenge: decarbonisation.
The industry produces 940 million tonnes of CO2 annually and generates around 2.5% of global greenhouses gasses (sourced from Europa.eu). Shipping authorities including the International Maritime Organisation and governments have set out decarbonisation goals and strategies.
Predictive maritime intelligence company Windward is using artificial intelligence to offer the industry collaborative fuel and emissions monitoring to help drive data-driven business models to benefit carbon management.
We speak to Ami Daniel, co-founder, and CEO of Windward, to find out more about the AI technology assisting the industry on its decarbonisation journey.
Frankie Youd: Could you provide me with some background on the company and the solutions that it offers to the industry?
Ami Daniel: We are a B2B software-as-a-service company fusing expertise, data science and AI. We provide one AI decision support platform across different elements of risk to both businesses and governments from cargo owners, freight forwarders, banks, insurance companies, commodity traders, energy and oil, shipping companies to governance – so it's quite a broad range.
We take data from all kinds of sources – we source and buy and proprietary data as well – and transform that into insights. I think that's our unique space; they are shipping experts, we are AI experts.
We have one platform for recommendations on vessels, cargoes, and countries; we provide recommendations for security, safety, compliance, ocean, freight, and carbon. Every time BP and Shell charter vessels to move their cargo, they use our trade compliance software for a go/no go recommendation on the ship.
How does this AI solution assist the industry with its decarbonisation journey?
We use different versions of AI and deep learning; machine learning with whatever is appropriate to build very accurate solutions. As this ecosystem evolves and becomes more digitalised people expect a higher level of accuracy.
We've been building a product for carbon emissions; the reason for this is there are a lot more carbon regulations. Shipping is accountable for about 2.5% of the world's carbon emissions, but it's growing 10% year over year. It's not reducing and everybody's trying to understand what to do. People can shift to greener fuel, build new vessels, or just optimise the course decisions operations.
There's an emissions trading scheme that is going to be mandatory as of 1 January 2023. We believe we need to get to 97%, 99% accuracy for the technology otherwise we won't be usable. The way we're doing it is with AI, instead of just plugging in some numbers we're training an AI model, which is also called deep learning.
If you talk about AI, trust is important. So how do you know this works? The answer is you backtest. You have a fleet of 20 to 30 vessels, but we don't. We could start by showing you a model that predicts that 90%, or 95%, for 2019 or 2020. We'll do a double-blind test, it's very easy to test because you own the assets.
For example, if you have a car and you drive your car to London and back, you would know how much fuel you pay for it. If you were with us, you can take that to the website and compile that. You could do a blind test and say: "How much fuel did I put into my car in the last year?" We could send you a number, and you can know in a minute if that number is close to reality or not.
What does the AI do with the data that is collected on the vessel?
As opposed to some people who say "let's assume the vessel sails 15 hours", we take actual data on how the vessel is operated. We launched the 'Data For Decarbonisation' programme a couple of weeks ago. As opposed to oil trading, which is a zero-sum game, carbon emissions are not a zero-sum game.
Everybody needs to do this; we need everybody to get there and it's not competitive. We launched the data from our decarbonisation programme, which leverages the behavioural data we have had investments in for the last 10 years which is best in class. But on the other hand, it allows companies to contribute their data to allow for the most accurate models in the world. In return, they get the benefit of getting models on everyone's data. It's a network effect.
"The more people join, the better the data becomes. "
The more people join, the better the data becomes. I think this is a different approach to this space than I think other people are taking. Initial results show 97% accuracy, approximately, for the models on a voyage by point basis. I think this is going to be useful material for carbon trading, carbon-efficient chartering, auditing, and benchmarking.
How important do you think collaboration is when it comes to this element of the industry?
We know that by optimising the choice of which vessel you choose for the voyage you can reduce the carbon footprint by about 5%, which is great, but you can get to 20% if you plan the estimated time of arrival and the speed. Nobody can do that alone; you need to go back to the charter party and amend it.
I think this kind of collaboration accelerates and enables that. This opens up the industry for collaboration and accelerated digitalisation. We're having a lot of interest since we launched from all parts of the ecosystem, from shipowners, from charters, from banks. Everybody understands the need to move, but everybody isn't sure how to. This is not just about data, it's about working together and accelerating the path.
"We think that carbon is one of the biggest challenges but also opportunities of this era."
We already were in the AI space for the last decade or so, we have best in class security and safety and compliance products. We think that carbon is one of the biggest challenges but also opportunities of this era.
Is the technology fitted into the existing vessels or is additional technology needed?
What should be emphasised is that there are great companies in the space that require you to install your internet of things (IoT), we don't do that. Whatever you have we can work with; it takes one or two hours. I think it's really important because oftentimes, shippers will have around 15 new vessels and 15 old vessels. The new vessels will be OK with IoT but the oldest won't.
The retrofitting cost is huge, and it also requires you to have the vessels in a layup or dry dock or something like that. Because this is based on our behavioural data, we don't need anything. Customers give us one dump of their fuel consumption data and join the programme, so people can join the programme in a day.
Do you think this could be the future of the industry?
Yes, for sure. The problem is the public won't have the patience required to retrofit all the vessels and all the fuels – it would take too much time. Capital industry will die, the industry needs to start making progress now, you can't wait 10 years.
The message is move now. You lean in, you use AI, and you improve your results by 5%, 10%, 50% –you don't just wait for new builds.