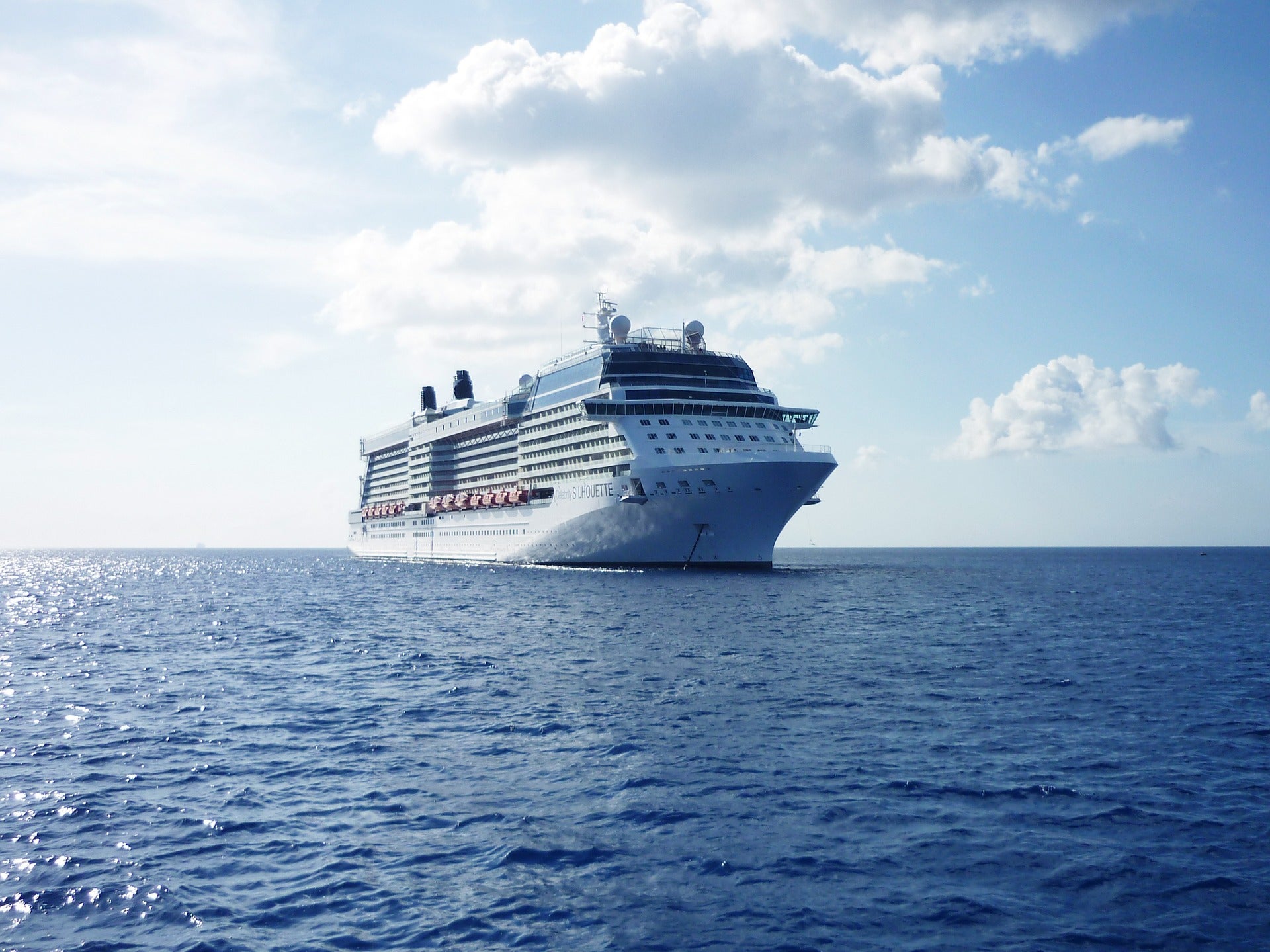 Italy has been cashing in on tourism as a source of its main revenue stream for decades. However, lately overtourism caused by huge cruise ships docking in Venice has caused more damage than profits.
Italy's transport minister Danilo Toninelli announced in June 2019 that all big cruise ships will be banned from docking in Venice's historic centre from September 2019 in Venice after a harbour collision earlier this year. In June MSC Opera crashed into the wharf and a tourist boat along the Giudecca Canal – a thoroughfare leading to St. Mark's Square and injuring four people.
L'incidente di oggi al porto di #Venezia dimostra che le #grandinavi non devono più passare dalla Giudecca. Dopo tanti anni di inerzia, finalmente siamo vicini ad una soluzione definitiva per tutelare sia la laguna che il turismo.

— Danilo Toninelli (@DaniloToninelli) June 2, 2019
Toninelli said large ships will be redirected to other ports such as Fusina and Lombardia. The damage caused by large ships even caused UNESCO to list Venice as endangered on its world heritage site as the increasing ship traffic was eroding the foundations of the renaissance buildings.
This isn't the first time the city announced a war on cruise ships. In 2013, Italy's previous administration banned ships weighing more than 96,000 tonnes from the Giudecca Canal. The ban was in part a response to the 2012 Costa Concordia disaster, in which a 115,000-ton cruise ship crashed into Giglio island after it sailed too close to the shore.
But the lban was later overturned by a regional court. In 2017, the government announced that larger ships would be diverted and enter the lagoon via the Malamocco canal to reach the mainland area of Marghera but that this new route would take four years to be ready.
Venice's port authority has called on other cruise ship destinations such as the ports of Barcelona, Amsterdam, Marseille, Dubrovnik, Zeebrugge, Hamburg, Palma and Málaga to close ranks in tackling the dangers posed by massive vessels.
Venice, however,  is hardly alone in attempting to tackle overtourism.
Bruges: not another Disneyland
The Flemish city has increasingly attracted many international globetrotters. However, in order to crackdown on the growing day-trippers, the Belgian government enforced regulations to cut down on the number of cruise ships docking at the Zeebrugge port from five per day to just two. The reason is that many shops have been replaced by those who cater to tourists only selling chocolate and beer.
In 2018, a record 8.3 million tourists visited Bruges – an increase of 900,000 from 2017. Six million of these were cruise tourists.
Bruges mayor Dirk De fauw told newspaper Het Nieuwsblad: "We have to control the influx more if we don't want it to become a complete Disneyland here." Measures are also being implemented to stop advertising Bruges as a day-trip destination.
Dubrovnik: MOU signed with CLIA for sustainable tourism
Another UNESCO world heritage site, Dubrovnik has become synonymous with the cruise overtourism. The Croatian city – which gained popularity after appearing in TV show Game of Thrones – and the Cruise Lines International Association (CLIA) have now signed a Memorandum of Understanding for responsible tourism management.
In 2018, the Mayor of Dubrovnik, Mato Frankovic implemented a strategy to cap the number of cruise ships to two per day carrying a total of 5,000 tourists with an aim to reduce overcrowding.
"The key to the success of each destination is management. We have arranged a better schedule of arrivals and departures for cruise ships, thus significantly improving the flow of guests into the Old City of Dubrovnik," Frankovic told The Dubrovnik Times last year.
Amsterdam: cruisers pay an extra tax
The Netherlands' capital enforced a tourist tax on cruise travellers starting January 2019. For each day spent in Amsterdam, cruise tourists are now required to pay €8. This led to two cruise lines, Cruise & Maritime Voyages (CMV) and MSC Cruises dropping the city from their itinerary to protest against the extra charges. The two now dock in the port of Rotterdam. This move was criticised by CLIA who said it was "disappointed."
In a statement CLIA said: "Transit cruise passengers represent only 1% of the total tourist traffic in Amsterdam and last year the city of Amsterdam received over 60 million euros in net revenues from the Port of Amsterdam as a result of cruise calls to the city. In comparison the remaining 99% of the tourist traffic are expected to contribute via all tourist taxes, just short of 80 million euros in 2019."
This move was aimed at tackling the increase in day-trippers and to encourage travellers to invest more time in the Dutch city as well as deal with heavy demands by visitors on the city's public areas.
Dublin: reducing cruise ships due to Brexit
The number of cruise ships docking in Dublin have escalated every year. With an aim to regulate that and due to the imminent demands imposed by Brexit, the Dublin Port Authority (DPA) has announced that it plans to cut the figure by almost half from 2021.
In a statement, the DPA said that berth allocations from 2021 will be managed in accordance with its new policies where the number of cruise ships will be restricted to 80. Currently there are 160 ships due to stop in 2019 and 140 bookings have been made for 2020. The port defended its decision by stressing on the importance of prioritising freight and container ships in the light of Britain's departure from the EU.
After this rule was announced, an All-Ireland Cruise Ship Action Group campaign was launched by a cohort of businesses in the region to challenge the ban who said the decision will have a "catastrophic impact" on the port city as well as other parts of Ireland.
Santorini: saturation reached
The Greek island of Santorini has long been a hit with cruise tourists, but its popularity has made it a victim of its own success forcing authorities to impose a capacity cap on the number of visitors.
The Cycladic island has said it will be able to host only 8,000 cruise visitors per day, reducing the figure by thousands from previous years.
In total, the island receives some two million tourists every year, with around 850,000 travellers arriving on cruise ships. "We have reached saturation point. The pressure is too much," the Greek island's mayor, Nikos Zorzos told The Guardian. He added that this influx of cruise visitors was causing social and environmental problems including traffic issues and overcrowding.
Barcelona: cruise passengers are like "a plague of locusts"
Spain has had a few challenges in the past but attracting tourists was not one. In fact tourism has been cited as one of the city's biggest problems. Barcelona's mayor, Ada Colau, has pledged to restrict the number of cruise ships allowed to dock in the city. She said: "We don't have infinite capacity."
Gala Pin, a councillor in Colau's last administration, compared cruise passengers to "a plague of locusts" who devour the public space and leave. Barcelona alone witnessed a total of 4.4 million tourists of which three million were cruise passengers.
Apart from Barcelona, other Spanish ports are at risk as well. A recent study by the European Federation for Transport and Environment said Palma de Majorca has the second-worst pollution caused by cruise ships in Europe after Barcelona which is making local residents leave the neighbourhood. Activists and locals in the Spanish island of Mallorca even launched a campaign demanding fewer cruise ships be allowed to dock and have already received more than 11,000 signatures.