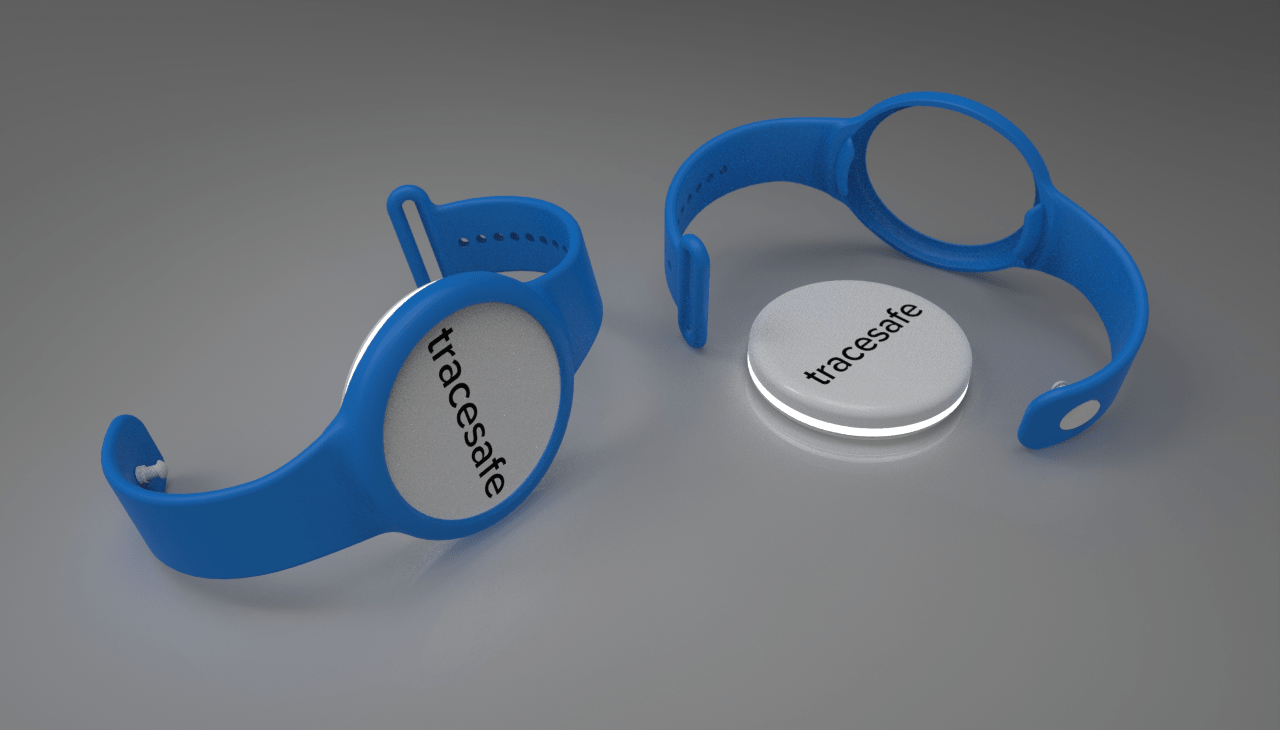 The cruise industry finds itself in uncertain waters as the global pandemic continues to present uncertain, ever-changing situations. New technology designed to support passenger safety could see the industry getting back on the water.
The introduction of contact tracing apps has seen medical professionals being able to track the individuals that a person with Covid-19 has encountered. This technology has been remastered from an app to a wearable by TraceSafe, a company specialising in real-time location management services and contact tracing solutions. TraceSafe said cruise companies, which it cannot currently name, are currently trialling the technology.
The introduction of TraceSafe's contact tracing bracelet is hoped to not only ensure passenger safety but also be a stepping stone towards the opening of the cruise industry once more.
From concept to design
TraceSafe created the bracelet by adapting MedTech technology that was originally being used in hospitals for contact tracing and other services. These 'intelligent wearables', as TraceSafe calls them, aim not only to act as a contact tracing device but also to enhance the experience and provide opportunities to passengers and crew members alike. While in use, the tracing solution is enabled via the bracelet through low-power Bluetooth beacons and cloud management to ensure user privacy and administrative control.
The devices were originally single-function in nature; now, with enhanced technology, they can be used across platforms for a variety of uses, with software that can be updated for different purposes, TraceSafe CEO Wayne Lloyd explained.
"Our devices that we originally used were single-function devices, the devices that we're deploying now are what we call like intelligent wearables. These are things that can really be experience-enhancing devices." Lloyd said. "In addition, of course, they do the contact tracing functionality as well, but these devices, once you have them on board, there's so many more opportunities, it's really about elevating experience."
In use, TraceSafe bracelets would be required to be worn by not only passengers but also crew members and individuals who are part of the cruise environment, such as maintenance teams. Once the bracelet has been used the technology chip is removed from the band which is then sanitised before being put back into circulation.
The company currently have three device types available with different battery lifetimes of three weeks, 12 months, and 14 days. Once charged and provided to crew and passengers, all device battery life can be monitored from the dashboard which the crew can access to ensure all devices are active and fully charged.
Safely and securely storing passenger data
Data privacy is a growing concern, particularly of health data. TraceSafe has worked with existing systems that can be found on cruise ships to ensure customer data is safely and securely monitored, stored and accessed.
Before the impacts of the pandemic, cruise companies required health data from passengers in the form of medical records to ensure passenger health was monitored while on the cruise. TraceSafe has integrated its software with those systems in a Health Insurance Portability and Accountability Act (HIPPA) compliant manner to reduce disruption and provide a simple, safe way for passengers to use this new technology.
If cruise companies do not have access to this software, TraceSafe can provide its own system to ensure health data can be stored in a HIPPA compliant manner.
Contact tracing apps vs wearables
In order to monitor the spread of the pandemic, many countries have created contact tracing apps whereby members of the public download an app that uses the Bluetooth function on their mobile phones to monitor contact they may have had with an infected individual. However, this form of technology was not something that would best fit the cruise industry as passengers may not have access to data due to connectivity issues, they may turn their phone off periodically to sustain battery life or they may not bring their phone with them at all.
Discussing the company's decision to use a wearable instead of an app, TraceSafe vice president of sales Susanne MacKillop said: "There are some passengers that won't be travelling with their mobile phone because of data charges and things like that. This way, the cruise line can ensure from their perspective that each of the guests and crew on board, have the device on and are using the device when they're on their cruise.
"Information we received back from the cruise industry is they're looking for something that's independent of an app."
"The information we received back from the cruise industry is they're looking for something that's independent of an app, because some people don't want that kind of tracing app on their own personal device. We are making sure that they have the technology on board to do what the cruise industry needs them to do."
Are wearables the future for the cruise industry?
Technology such as TraceSafe's contact tracing bracelets will not only help the cruise industry get back to the seas but will also provide passengers with a safety protocol as they return to cruising. However, TraceSafe does not feel the bracelets will be around as a permanent fixture of the cruise industry. Lloyd said the technology can be adapted and used for other features around the ship, similar to bracelets used within the hospitality industry such as at Disneyland.
"I don't think people are going to want to have them be like a life jacket where it's going to be an encumbrance. That's why we're building our technology into a platform that's much more than just contact tracing.
"We see these devices as being an enabling device that helps navigate the ship and unlock some incredible opportunities."
We see these devices as being a really enabling device that helps navigate the ship and unlock some incredible opportunities." Lloyd said.
"Right now, we're laser-focused on Covid-19 because it's very important for getting the cruise ship back up and running. Once those initial concerns have been addressed really, we're working as technology partners on onboard these vessels seeing exactly what we can do in those additional service areas."
With the Covid-19 pandemic, a driving force for the continuous development of contactless technology, solutions such as this could be one way to help the cruise industry set sail once more.
Free Report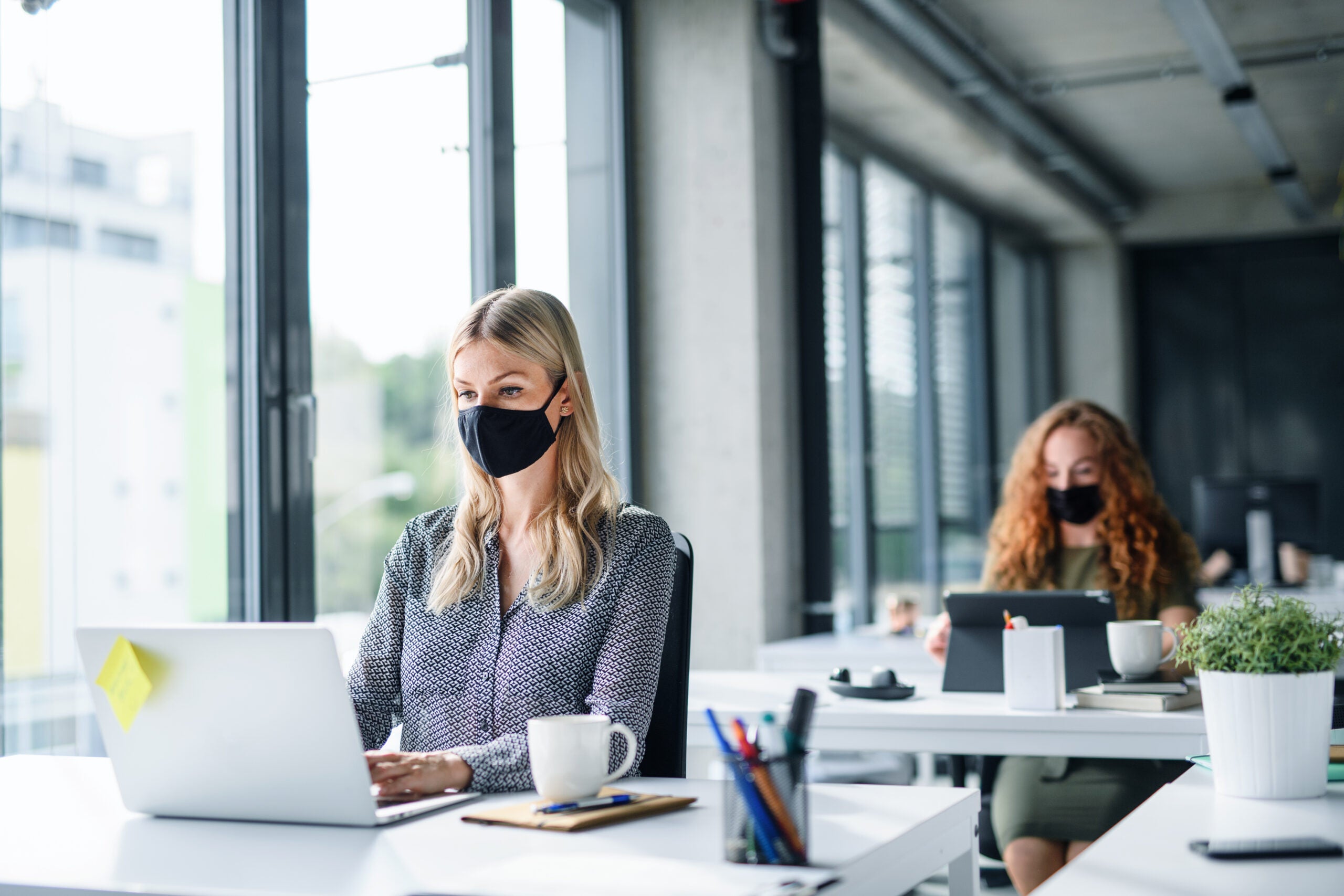 Navigate your business through the 'new normal'
COVID-19 continues to dominate headlines the world over. It has already affected our lives forever. The way we work, shop, eat, seek medical advice, and socialize will all be different in the future. Quite how different remains to be seen, but all industries must plan for multiple eventualities.
Faced with an explosion of conflicting information on how to plan and implement successful recovery strategies, decision-makers are in dire need of a single, reliable source of intelligence. 
GlobalData's COVID-19 Executive Briefing gives you access to unparalleled data and insights to successfully navigate the uncertain road to recovery across the world's largest industries. Understand every aspect of this disruptive theme by delving into:
 COVID-19 infection update, with statistics on the spread, testing by country, as well as the latest data on vaccines and therapeutic developments

 
Economic impact overview, covering stock market indices, GDP, unemployment rates, policy responses & GlobalData's economic recovery scorecards

 

Sector developments, with access to sector insight summaries, cross-sector indices and the leaders and laggards in each industry vertical

 
Whatever your company's imminent strategic plans, the long-lasting impact of COVID-19 must not be overlooked. Find out how to futureproof your business operations – download our report today.
by GlobalData