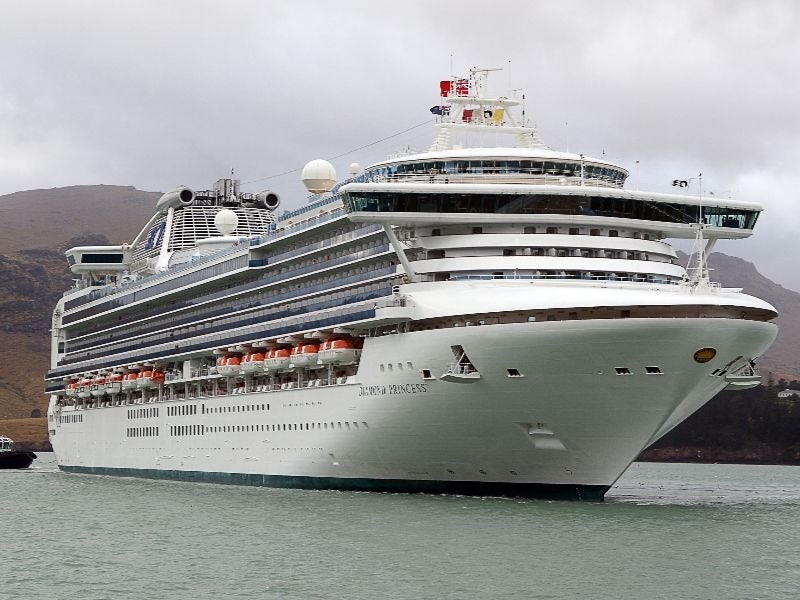 You can read a timeline of the most significant events involving the cruise sector here.
Sitting on-board his brand new Scarlet Lady towards the end of February, Virgin Voyages founder Richard Branson looked optimistic as he appeared on Good Morning Britain to promote his new ship. "We'll be operating out of America where [coronavirus] is not an issue," he said when asked about the timing of the launch. "We're not worried at the moment and the authorities seem to be doing everything they can to get it under control."
Looking back at this declaration a few months later, things have radically changed for the cruise industry. The sector is currently being blamed to be a breeding ground for infection and failing to put in place health and safety measures to protect its crew and passengers.
Most prominently of all, the case of Princess Cruises' Diamond Princess ship made headlines after it was put under quarantine by the Japanese Health Authority earlier in February. The ship, which hosted nearly 3,800 people on board between guests and staff, wasn't allowed to dock when one of its passengers tested positive for Covid-19. This resulted in an almost month-long offshore lockdown for the vessel, during which over 700 people were infected and 14 died.
Diamond Princess was only one of many ships who found themselves bounced off from port to port, unable to dock and disembark while trapped on a floating hotbed for the virus.
With travel bans being enforced across the world and the US Centres Disease Control and Prevention (CDC) releasing a 'no-sail' order for cruise ships, global operators have now cancelled scheduled trips for the foreseeable future. They are also faced with booking cancellations, plummeting revenues and a damaged reputation.
How well do you really know your competitors?
Access the most comprehensive Company Profiles on the market, powered by GlobalData. Save hours of research. Gain competitive edge.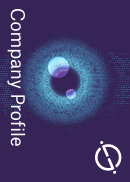 Company Profile – free sample
Thank you!
Your download email will arrive shortly
Not ready to buy yet? Download a free sample
We are confident about the unique quality of our Company Profiles. However, we want you to make the most beneficial decision for your business, so we offer a free sample that you can download by submitting the below form
By GlobalData
As the prospect of leaving shore remains unlikely, the industry can now focus on learning from its mistakes and re-building passenger trust in the hope to be back at sea before too long.
Behind the 'no-sail' order
Despite only concerning ships with more than 250 guests sailing in American waters, the CDC's recent 'no-sail' order highlights a reality that applies far beyond geographical locations. "Cruise ship travel markedly increases the risk and impact of the Covid-19 disease outbreak within the US," the report reads. "If unrestricted cruise ship passenger operations were permitted to resume, infected and exposed cruise ship cases would place healthcare workers at substantial increased risk."
"[There is] a genuine problem of infection control on cruise vessels which carry large volumes of tourists."
GlobalData travel and tourism analyst Ben Cordwell describes this as "terrible news for the cruise industry". The CDC's order reiterated what experts have been claiming over the past few months: cruise ships are highly vulnerable environments for the spread of diseases.
"[There is] a genuine problem of infection control on cruise vessels which carry large volumes of tourists who can easily pass viruses and bacteria on to each other," explains Professor Helen Sampson from Cardiff University's Seafarers International Research Centre.
Normally this is something that operators are well prepared to tackle. As Future Cruise found out earlier last year, outbreaks are not a novelty for the sector, although they're usually linked to norovirus and other stomach viruses.
However, Sampson says that given the speed of the turnaround between cruises and staffing levels, it's unrealistic to expect vessels are deep cleaned at the end of one tour and the beginning of another. "This does make them vulnerable to infection transmission in general and particularly with regards to highly contagious diseases such as Covid-19 and norovirus," she adds.
No permission to dock
Quarantining sick passengers has been a routine procedure in cases of outbreaks even before coronavirus, much like ending the trip early if the situation worsens.
Yet as the pandemic unfolded over the past few months, ports around the world put in place measures to prevent cruise ships from docking and shut down entire cruise terminals in fear of contagion. This resulted in cases of plagued ships sailing from port to port while dealing with new cases on-board.
"Governments have acted within their rights [in not allowing ships to dock] but their response has sometimes led to poor quarantine measures."
"Governments have acted within their rights [in not allowing ships to dock] but their response has sometimes led to poor quarantine measures and as a consequence, it is likely that some avoidable cases of Covid-19 have arisen," explains Sampson. "A more humane response would see nations allowing passengers to disembark their ships and be taken into quarantine facilities."
Yet as she explains, even this solution bears challenges as cruise vessels typically carry thousands of passengers and crew, so "providing quarantine for such large numbers in a time of general crisis may not be possible in some situations".
Nevertheless, GlobalData's Cordwell says that ports and local authorities have been pressured to make rapid decisions they shouldn't normally have to make. "It's been such a difficult situation for them. They've come under a lot of criticism for not allowing ships to come into ports," he explains.
"Measures now have to be put in place where there cannot be a repeat of what we've seen over the last few weeks, where ships are just bouncing from port to port, not being able to stop anywhere, Some have been going around for a month at a time and with passengers in lockdown. That has to change, and if operators are to come up with future contingency plans they will need to bring about reassurance of this to customers as well as the crew on board."
Has coronavirus damaged the cruise industry's reputation?
The first-hand accounts of passengers quarantined during the early stages of the pandemic have led to significant negative publicity for the sector.
"[Cruise liners] appear to have done their utmost to look after their passengers," says Sampson. "Unfortunately this appears to have been at the cost of the welfare of their crews. It is evident that they were unprepared for these events."
"Companies in the industry need to start demonstrating some corporate responsibility."
Cordwell claims that the amount of negative publicity the sector has received will take a long time to recover from. Coupled with the current freeze in bookings and expenses such as maintenance costs and salaries, these issues continue to damage operators' finances day by day.
"There has been a complete loss of onboard revenues which Norwegian [Cruise Line] said made up 30% of its revenues," he adds. Norwegian, Royal Caribbean and Carnival still have a certain degree of financial security, he says, with cash equivalents of $225m, $243.7m and $500m respectively. But as revenues continue to fall, they will have to figure out how to attract new customers once the crisis is passed.
"Companies in the industry need to start demonstrating some corporate responsibility, and they need to learn from mistakes that have been made," Cordwell continues. "They're starting to show more drive to improve their profile. For example, Carnival offered to use its idle ships as makeshift hospitals, and these gestures go some ways to rebuilding their public image."
Coronavirus and the cruise industry: what needs to change in the future?
There is no doubt that a post-coronavirus cruise sector will be radically different. "The public should feel assured that the cruise industry has placed public health at the heart of our response throughout," comments CLIA UK & Ireland director Andy Harmer. "As well as introducing enhanced screening measures and protocols from the outset, we were among the first industries to voluntarily suspend our operations globally. Health and safety will continue to be our number one priority when we sail again."
"The public should feel assured that the cruise industry has placed public health at the heart of our response throughout."
Earlier in April, Genting Cruise Lines put this pledge into practice when it announced a new comprehensive package of health protocols for its two brands Star Cruise and Dream Cruises. The plan covers new sanitation procedures, the elimination of restaurant self-service and new health requirements for passengers over 70. "Something like this is essential and we need to see it across the whole industry," says Cordwell. "Companies need to start taking a proactive approach, addressing and meeting the expectations and concerns that the public is obviously going to have after something like this."
Looking ahead, these new health packages will have to be accompanied by new measures to protect the staff and prepare it for future outbreaks. "It would be prudent for all staff to be accommodated in single cabins to reduce crew exposure to disease transmission," says Sampson, adding that once a vaccine becomes available, both crew and passengers should be encouraged to take it before embarking.
"There also needs to be full crew training to reinforce effective cleaning procedures, and to ensure the highest health and hygiene protocols are being followed," adds Cordwell. And much like crew, passengers will equally need to be educated on health and hygiene procedures, a duty that operators will have to ensure in the future. "Lastly, emergency procedures need to be put in place to prevent extended periods of ships being stranded at sea," he concludes.
"Once they start addressing all these things, they'll be able to bring back a bit of confidence in the industry."