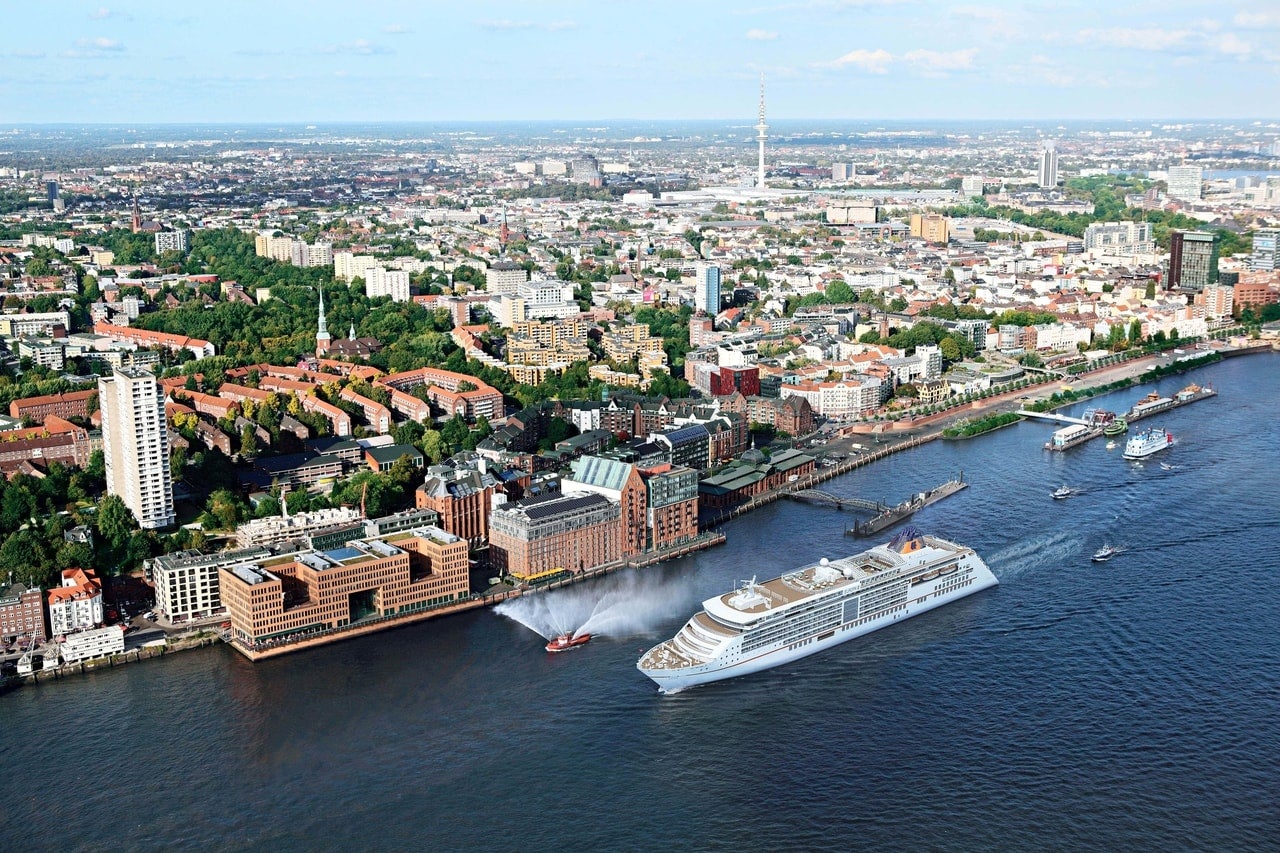 As the pandemic battered finances across the industry, forcing cruise liners to sell ships, make redundancies, and cut pay to stay afloat, the 'cruise to nowhere' concept offered operators a glimmer of hope.
The concept – where vessels embark and depart from the same port or country without any international stops – first appeared back in the 1980s, allowing guests to experience a short time on board to test the waters or manage expenses. These voyages include the same entertainment and experience of a typical cruise voyage, but with the ship itself serving as the destination, rather than the countries it visits.
Cruise lines typically run a limited number of 'cruise to nowhere' trips in between longer voyages, but these trips have never been a priority for major operators. A spokesperson for Fred Olsen Cruises told Future Cruise that it runs a limited number of 'cruise to nowhere' itineraries "only when we are relocating one of our ships to another port", for instance.
However, with 50 countries completely closed to international visitors and 91 more limiting entry depending on conditions such as citizenship and point of origin, according to Kayak, cruise lines have turned to the 'cruise to nowhere' as a way to return to the seas during the pandemic without the dangers and complexity of resuming international voyages.
Covid-19 halts return to the seas
In July, TUI Cruises became the first company to run a 'cruise to nowhere' out of Kiel, Germany, offering guests the chance to return to sea for 3-4 day voyages on its Mein Schiff 1 vessel. The trips ventured into the Baltic and North Seas with no port of call.
Hapag-Lloyd Cruises , part of the TUI group, also announced plans to resume operations, offering short trips that started and ended in Hamburg on board its Europa 2 ship. These voyages operated at 60% capacity, with a new 10-point health protocol also introduced to provide extensive protective measures during these trips. Likewise, bookings were only open to residents of Germany, Austria and Switzerland, due to the "positive developments with regard to containing Covid-19" in these countries.
However, despite reassurances that the cruises could continue, these operators were given just one day's notice to halt the cruises in early November as Germany went back into lockdown.
Issues with testing
In addition to the uncertainty surrounding lockdown measures, cruise operators are facing challenges when it comes to preventing infected passengers from getting on board.
While TUI Cruises' Germany voyages ran without issue during those months, one of the company's Greece voyages was disrupted in September as 12 crew members were thought to have tested positive for Covid-19, despite stringent testing prior to departure.
"Antigen tests are cheaper, faster, and more sensitive when it comes to detecting a contagious person"
Royal Caribbean faced a similar issue in December, shortly after launching its cruises to nowhere as part of an initiative launched in Singapore to support the struggling sector. The operator's Quantum of the Seas ship was forced to return early after an 83-year-old passenger returned a positive test.
In both cases, those results turned out to be false positives. However, these incidents highlight the difficulties that operators face. Even with strict testing measures in place, a single positive result – can result in a voyage's cancellation or return.
In Royal Caribbean's case, the operator was using polymerase chain reaction (PCR) tests, which need to be done early for results to be confirmed in time, leaving time for guests to become infected prior to departure. Rapid antigen tests solve that issue, delivering results in under an hour.
"I think serial antigen testing is the best way to screen asymptomatic individuals for contagiousness," Amesh Adalja, an expert in infectious diseases and senior scholar at the Johns Hopkins University Center for Health Security, says. "Antigen tests are cheaper, faster, and more sensitive when it comes to detecting a contagious person than PCR."
However, antigen testing also has its issues, such as a higher rate of inaccurate results as was the case with TUI Cruises.
A challenging return

While there have been no confirmed outbreaks on 'cruise to nowhere' voyages, a wider look at the cruise industry's return offers plenty of reasons for operators to be reluctant.
In August, Norwegian firm Hurtigruten – the first operator to re-launch an oceangoing cruise ship in June – halted all of its expedition cruises after more than 40 passengers and crew contracted Covid-19 during a week-long trip on the MS Roald Amundsen. Following the incident, CEO Daniel Skjeldam admitted in a statement that a 'breakdown in internal procedures' had led to the outbreak.
"This is a serious situation for everyone involved"
"This is a serious situation for everyone involved," Skjeldam said. "We have not been good enough and we have made mistakes."
When outbreaks occur with a ship in international waters, such incidents create considerable challenges for cruise lines. Countries such as Mexico, Malta, Japan and more have blocked ships from disembarking because of outbreaks. Crews and guests have been stranded at sea, causing both economic and reputational damage.
Days after the Hurtigruten ship returned to port in Tromso, Norway suspended all cruise ships with more than 100 passengers from disembarking at its ports for 14 days, while police informed Reuters that the incident was under investigation.
Promising signs
However, the industry's efforts to return to water has produced some positives.
Since December, Genting Cruise Lines and Royal Caribbean have been welcoming local guests on their ships in Singapore. Aside from the early disruption on board Royal Caribbean's Quantum of the Seas, the move, sanctioned by the government to support the tourism sector, has been largely successful.
Genting Cruise Lines saw an 'overwhelming' response when it released its cruises to nowhere itinerary in October. Ahead of trips in November and December, the company received 6,000 bookings in five days, showing the significant demand for cruise ships to return to service.
Royal Caribbean's said that demand for its early 'cruise to nowhere' voyages had also 'exceeded expectations'. Of course, following the pandemic, Royal Caribbean hopes to "return to the many destinations that we know our guests love," a spokesperson told Future Cruise. "But we're delighted with the interest in our Ocean Getaways which show many of our guests see the ships as a destination in their own right."