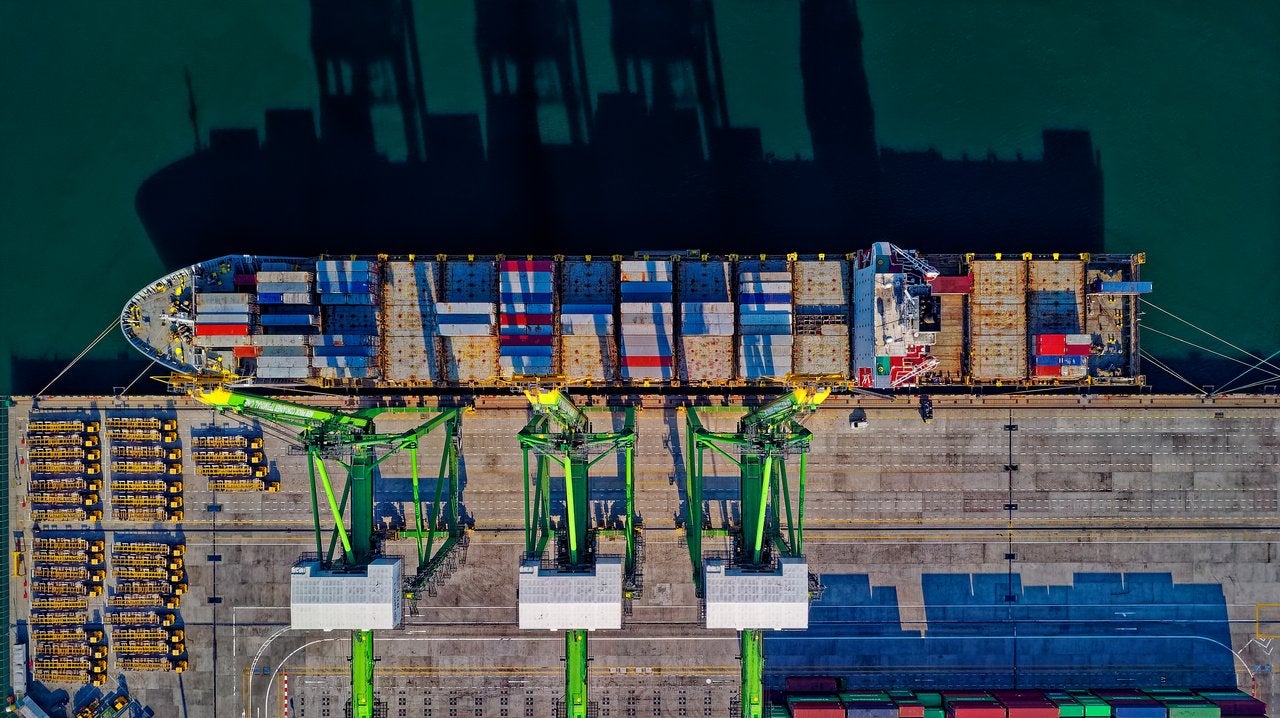 What is the future of digitalisation? This was the topic of last week's "Future of Shipping: Digitalisation Webinar."
The webinar – which took place on Friday 8 October and was jointly organised by the International Maritime Organization and the Maritime Port Authority of Singapore – gathered experts from the global shipping sector, asking them what the future will bring in terms of digitalisation.
Here are three lessons we have drawn from the webinar.
Lesson 1: Digitalisation is not an easy process
According to start-up Ship Supplies Direct (SSD) CEO Eric Chean, the maritime industry's outdated supply chain is still a significant problem for the sector, as shippers have little visibility and control over it and billing remains unpredictable.
Despite many companies' attempts to simplify it, including SSD's logistics platform, several stakeholders involved in traditional shipping still find digitalisation difficult to achieve.
"Start-ups like us, while having many disadvantages due to our size, also have certain advantages when it comes to digitalisation, as we can be digital from day one, while traditional shipping companies are not start-ups," said Chean.
He also explained that, even though the reasons for the current lack of success are many, they are largely down to companies themselves.
Mis-matched expectations are one of the biggest ones, as often industry players believe that digitalisation will be a silver bullet for them and will set goals that are too ambitious for their company.
In these regards,  Chean stressed that digital transformation is a long process and difficult problem and companies should give it time.
Lack of experience also contributes to the sector's lack of success, as companies often do not leverage technology's full potential.
"Many digitalisation experts have actually no idea of what it's like on the ground because they are not maritime professionals," he added. "They sound good in theory but when a solution gets to the ground, it doesn't work and costs far more to reconfigure the system for use."
To succeed at digitalisation, Chean believes that the industry needs to set achievable goals and avoid rushing into it, while at the same time understanding the company in front of it and distinguishing between potentially doable and not doable ideas.
"Digitalisation serves the strategy, not the other way around," he concluded.
Lesson 2: The pandemic was a big driver for digitalisation
Despite the severe impact the Covid-19 pandemic has had on the shipping sector worldwide, in the case of Morocco the pandemic was a driver for digitalisation.
According to PORTNET managing director Jalal Benhayoun, Covid-19 triggered a paradigm shift in Morocco, which moved from a resistance to change to an increased reliance on digitalisation.
PORTNET is a tool used by the Moroccan Government to implement sectoral strategies for the improvement of the business environment.
"During the pandemic, there were a lot of requests coming from the community and we were able to deliver a lot of things because the resistance to change decreased a lot," explained Benhayoun.
To refrain the pandemic from creating disruption to operations, Moroccan authorities have launched a series of measures to support the country's shipping industry and its shift towards digitalisation.
These include a fully digital experience for all customers as well as electronic payments for most stakeholders and training campaigns about the use of digital tools.
Lesson 3: digitalisation can happen in the short and medium-term
If the industry wants to move towards digitalisation faster, explained World Bank senior port and maritime transport specialist Ninan Oommen Biju, there are steps that can be taken.
Recently, the World Bank has collaborated alongside the World Ports Sustainability Programme – a project implemented by the International Association of Ports and Harbours – on releasing a report on measures for accelerating digitalisation in the short and medium-term.
In the short term, the report focused on digital health security and creating an intergovernmental crisis management centre to protect workers and passengers.
In the medium term, Oommen Biju suggested focusing on the development of a port community system "to optimise, manage and automate port logistics through a single submission of data".
Other measures include the upgrade of port management systems to achieve full digitalisation, enabling asset management and traffic control.
Big disruptors such as smart ports, big data and the Internet of Things will also become more and more embedded into the process.
"Any more [work/effort] towards increased digitalisation will require a high level of political commitment and the establishment of an appropriate legal regulatory and policy framework at a national level," said Oommen Biju.