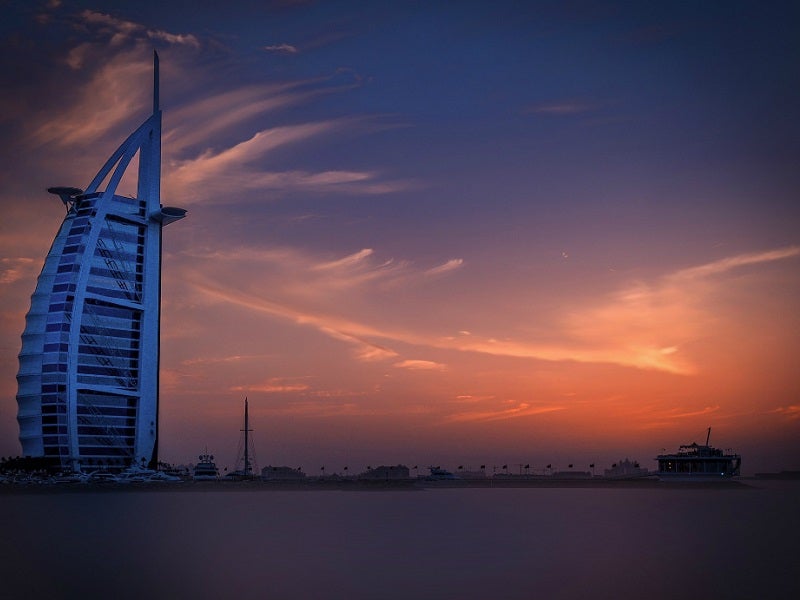 Dubai's cruise sector is booming and projected to grow even further in the next decade. Approximately 846,000 tourists passed through the city on cruises during the 2018-19 season, and this figure is expected to rise to one million by 2020.
Yet there could be storm clouds on the horizon. Due to Dubai's proximity to the contested Strait of Hormuz and tensions in Iran, P&O cancelled its services to the region in August.
P&O's decision was influenced by the escalating stand-off between the US and Iran. In the past few months, there have been attacks on oil tankers and seizures of other commercial vessels in the region. Given that US military aircraft were barely four hours away from launching missile strikes against Iran in June, it is easy to understand why P&O had concerns.
Cruise tourism in Dubai: traffic is heating up
Dubai has been developed almost specifically with visitors in mind and a large chunk of the city's economy comes from tourism. Its geographical position means that there will almost always be hot temperatures year-round, making it a popular destination with sun-seekers. In 2018, almost 16 million people visited the city for at least one overnight stay. This was a 0.8% rise from the previous year.
Cruises in Dubai are experiencing significant growth, with visitor numbers jumping 51% for the 2018-19 season. Mina Rashid Cruise Terminal was visited by 152 cruise vessels in this period, which was up from 110 in 2017-18. This number is expected to rise further still for the 2019-20 season, with 211 cruises already confirmed.
"By 2030, marine tourism is projected to become one of the main drivers of Dubai's economy."
To handle the increasing sea traffic, the 300,000ft2 Dubai Cruise Terminal is currently being built and is expected to be completed by October 2020. Forming part of the new Dubai Harbour off the coast of Dubai Marina, the terminal features a 1km-long quay and will be able to accommodate two mega cruise vessels at the same time in terminals that will each be 15,000m2.
"Dubai has a lot to offer in terms of weather, culture, adventure activities, and shopping. However, the Emirate is notoriously expensive so travellers may be drawn to a cruise so that everything is included in a package deal," explains GlobalData travel and tourism analyst Laura Beaton.
"Furthermore, some travellers dubious of the regulations surrounding alcohol consumption and conservative dress are even more likely to choose a cruise as they can sample the real Dubai on day trips but are able to relax back on the cruise ship without worrying about local customs."
By 2030, marine tourism is projected to become one of the main drivers of Dubai's economy. But do the tensions in the region give cruise tourists any cause for concern?
The Strait of Hormuz: would anyone cross the line?
The Strait of Hormuz has been described as one of the world's most important passages for fuel shipments, with approximately a quarter of all oil and a third of LNG passing through it. The strait is surrounded by Iran in the north, and Oman and the United Arab Emirates (UAE) in the south. It is the only way that seafaring vessels can travel from the Persian Gulf to the open seas.
Instability has been growing in the region since US President Donald Trump's announcement in May 2018 that he was pulling America out of the Iran nuclear deal. This decision led to an immediate spike in Brent crude oil prices.
The US has imposed tougher financial sanctions on Iran. Meanwhile, Iran has seized two tankers and been blamed for attacks on Saudi oil facilities. Yet neither side is willing to back down and seemingly stuck in a constant state of brinkmanship, while at the same time having little appetite to move any closer to a full-scale military conflict.
"Dubai is an important transit hub for Iranian exports, so the UAE takes a huge hit with the sanctions," explains Scott Lucas, professor in international politics at the University of Birmingham. "But how long the UAE can take the economic hit from the sanctions has already been in question."
"Dubai is an important transit hub for Iranian exports, so the UAE takes a huge hit with the sanctions."
However, Lucas does not think there is any likelihood of Iran moving on from tankers and seizing a cruise vessel that may pass too closely to its territorial waters.
"You never say never when it comes to the Gulf, but it is crossing a significant line when you go after civilians that are not linked to oil," he adds.
"For the Iranians, it takes away one of their advantages – which is they always like to play up the downing of the passenger airline by USS Vincennes back in '88. And so the idea the Iranians always play is: 'It's the West that has endangered civilians, we don't endanger civilians'. I don't think the guards cross that line. You don't take a non-oil related target.
"If you look at their public statements, they will always say: 'We are the ones who can guarantee the security of the Gulf', which is their way of hitting back and saying: 'You really don't need the US military and US-led coalition there'.
Any analyst that predicts a culmination is a braver soul than I. On the one hand, a course that goes to direct military action has huge costs for both sides. On the other hand, a path that leads to any type of step back – a diplomatic step back – neither side's going to do that unilaterally. So you would have to figure out some process to de-escalate both sides, which is what the French were trying to do.
"It's not a limbo, because there's something happening here. But it's always that asymmetric confrontation."
The impact on cruises
Despite P&O's pull-out, a number of other operators such as Royal Caribbean, MSC, TUI, and Costa are all continuing to run services to Dubai amid the diplomatic turmoil.
"Cruise passengers can be reassured that the cruise lines operating in the area take their security and safety very seriously and would not continue to operate there if they felt there was any risk to them," says Cruise Lines International Association spokesperson Charlotte Humphrey.
Furthermore, despite anecdotal evidence suggesting a large drop in Dubai tourist numbers recently, official figures don't yet back this up.
"Passengers can be reassured that the cruise lines operating in the area take their security and safety very seriously."
"Occupancy rates in Dubai typically fall in the summer months as the weather is perceived as too hot for some tourists," adds GlobalData analyst Laura Beaton. "According to DTCM, rates for January to July have fallen only slightly since 2017 (77% to 74%), so hotels have been able to maintain custom even with rising pressures in the region.
"Even if there has been a drop in interest for cruises in Dubai, their popularity will likely bounce back quickly because cruise tourism is resilient. P&O's Dubai cruises are already on sale for October 2020, so the company must be confident that the tensions will have subsided by then.
"The World Voyage on Arcadia will still be stopping off at Dubai in March too, so there is little to suggest cruise numbers will be down as a result. The Dubai Cruise Terminal will further fuel the industry and will promote Dubai as a maritime tourism hub."
With so much geopolitical uncertainty in the region, it remains unclear how this will affect cruise tourism in the long-term. For the moment at least, the evidence would suggest that Dubai's cruise industry is weathering the storm.