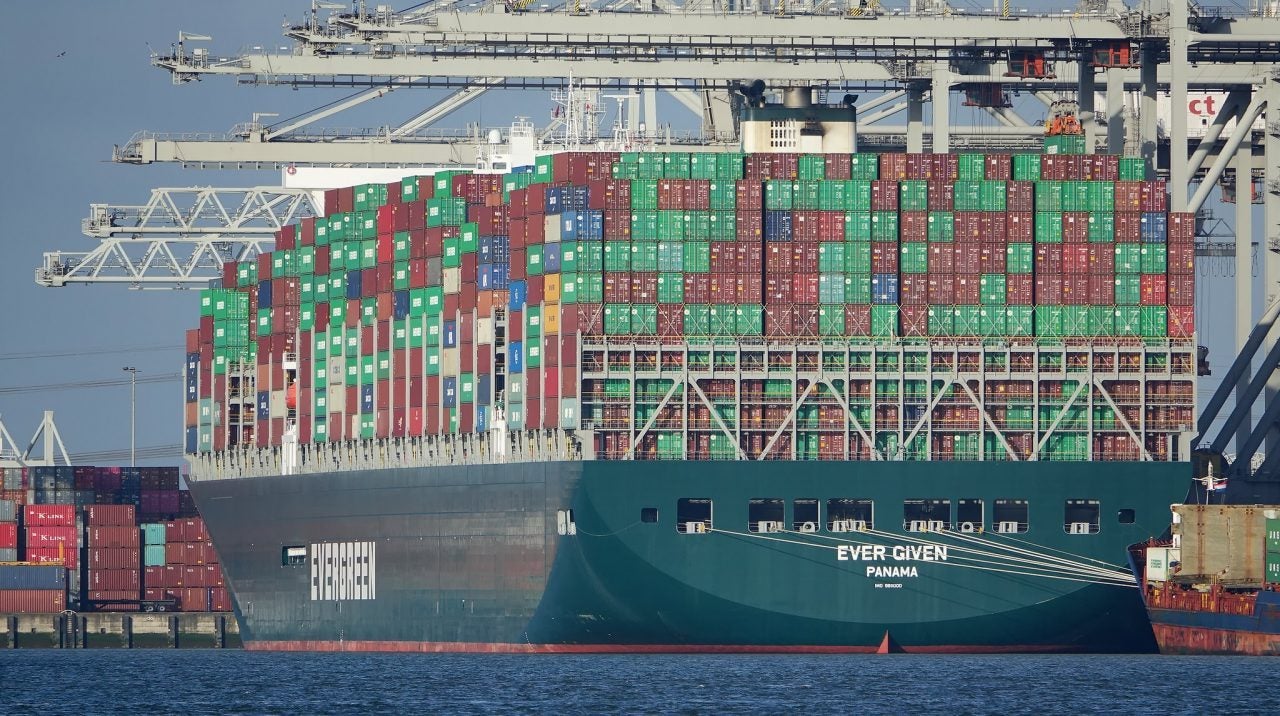 Panama-flagged container ship Ever Given made the headlines on 23 March 2021 when it became stuck in the Suez Canal, triggering an international rescue operation to remove it. The vessel, which remained stranded in the canal until 30 March, created a blockage, halting operations for other vessels for the whole week.
According to a Lloyd's List estimate, the waiting costs caused by the incident amounted to $9.6bn per day, with westbound traffic costing $5.1bn a day and eastbound around $4.5bn.
The Ever Given incident – which now has developed into a financial dispute between the vessel's Japanese owners and the Suez Canal Authority – has had repercussions on the global supply chain and the maritime industry but it's not the only one.
The industry is facing other challenges from the Panama Canal. In recent years, canal authorities have raised fees, especially transit reservation fees, increasing delays for long-haul freights and tankers that use the canal on their way to the US Gulf.
With transit fees increasing for both canals and more accidents bound to happen, what can the industry expect?
The Suez Canal – deviation, delays and disruption
According to Jonathan Roach, shipping analyst at Braemar ACM Shipbroking, the Ever Given accident impacted container services going to and from different parts of the world, including the Indian Subcontinent, the Mediterranean and Northern Europe.
When shipowners realised that the delay was going to be prolonged, they looked into other routes.
"The alternative to a Suez transit is a lengthy diversion via the Cape of Good Hope (CGH) and this was considered by some operators," Roach says.
Situated at the tip of South Africa, going through the Cape means circumnavigating Africa and adds several days of travels and millions of dollars in costs for services going to Asia and Europe.
"Some box ships did opt for a CGH diversion, but this was just a handful of ships and not the trend during the blockage period," Roach adds.
The long-term consequences, which analysts believe have for the most part being resolved, focused specifically on container shipping.
"[The long-term consequences] are still felt in container shipping, as perhaps the only sector," explains BIMCO chief shipping analyst Peter Sand. "[Effects included] logjams in ports and in the wider logistics chains, add-on disruption to an industry already full of it."
Delays and congestion affected Danish shipping company Maersk, where the ripple effect caused by the Ever Given created congestion at terminal berths and shipyards as well as an increasing bottleneck through the logistics chain.
The one-week blockage impacted all the incoming vessels and led to a loss in capacity, forcing the company to play catch-up.
For its side, the company put a contingency plan in action, prioritising goods and managing the acceptance of short-term bookings.
"The new normal is still being determined, and while we are deploying all our current capacity, we expect the situation to remain tight into the third quarter and we will need to carefully manage our intake for weeks still to come," read a Maersk insight in May.
The Panama Canal – rising costs unpopular with shippers
The industry challenges of the Panama Canal focus mainly on rising transit costs. In February 2020, S&P Global reported that the canal's freshwater conservation surcharge had led to waiting times doubling and higher transit prices for medium-range tankers.
Another issue that was highlighted in February was the delays of pre-booked and non-pre booked tankers, making shipowners try to avoid the canal. "You can see that everyone is pricing that in," a shipowner told S&P. "No one wants to go that direction [through the Canal], and [freight] needs to be directed."
According to other sources, transit pricing – which amounted to around $25,000 – increased between $10,000 and $15,000 overall after the freshwater conservation fee.
Initially costing $1,000 per transit of a vessel with an overall length of 300ft, the surcharge added a variable component for the water level at the time of booking and an itinerary creation fee of $5,000 per transit.
More recently, authorities at the canal have reviewed the transit reservation fees "to better respond to the evolving market changes."
Initially to be implemented on 15 April, the canal's authorities postponed the implementation date to June 2021.
"The Panama Canal values its customers' input, as it looks for ways to bring value and improve our service on a constant basis," said Panama Canal administrator Ricaurte Vásquez Morales.
"We always take into account how the changes we make may affect our customers and will work alongside them to ensure that their feedback is heard, and our goals are aligned."
Future for canals
With fees rising and congestions episode bound to happen again, experts are already discussing what the future holds for canals.
As for transit fees, analysts believe that the prices will remain competitive. "The canal systems are operating in a competitive marketplace and liner companies do have options on certain services to utilise both canals," explains Roach. "This is mainly on Asia to United States east coast services which are able to transit either the Suez or Panama canals. With this in mind, we would expect that the canal operators will operate competitively to secure traffic that could be routed via either canal."
Roach also predicts that investment in Panamax container vessels – the only ones whose dimension allow transit through the canal – will continue to increase.
"Neo-Panamax vessels give operators the flexibility to operate either via the Panama or Suez Canals and we expect neo-Panamax vessels to operate the majority of east-west trades going forward over the next 10 to 15 years," he adds.
Port congestion is already a challenge, explains Roach, one that will only increase in the future.
"Port and terminal congestion is an ongoing challenge; future container ship fleet growth is expected to average annual expansion about 3.5% over the next five years and port and terminal operators closely watch fleet developments when planning future port infrastructure development."
What shippers can do is be better prepared, developing contingency plans and focusing on critical elements. Developing partnerships is also key.
"Working with partners that can provide detailed supply chain insights can permanently transform supply chain management into a competitive advantage," read the Maersk insight.