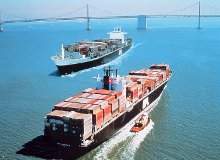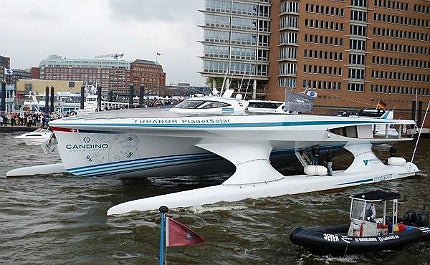 South Korean shipbuilder Hyundai Heavy Industries (HHI) has received a $1.4bn order from United Arab Shipping Company (UASC) for construction of ten ultra-large container ships.
Out of the ten vessels, five will be of 18,000 twenty-foot equivalent units (teu) each, while the remaining will be 14,000teu vessels.
The 18,000teu vessels are scheduled to be delivered from late 2014, while the 14,000teu container ships will start delivery from the first half of 2015.
Global Ports Investments, together with its subsidiaries and joint ventures, has entered into agreements to buy NCC Group for a consideration of $291m in cash and an 18% stake in the merged group.
The proposed acquisition of NCC Group, a major container terminals operator in Russia, is intended to strengthen Global Ports' position in the Russian container market.
The merger will help shipping line customers benefit from network savings through improved call rationalisation, enhanced berth utilisation and improved productivity, according to Global Ports.

Solar-powered catamaran MS Turanor Planetsolar has arrived in the UK and will be docked at Canary Wharf in London, after a two-month scientific expedition tracking the Gulf Stream.
The catamaran, reportedly the largest solar ship in the world, uses 512m² photovoltaic cells made with 809 solar panels to power its two 60kW electric engines that drive the standard propeller.
On a sunny day, the solar panels can generate 480kWh of energy.
Carnival, a Miami-based cruise ship company, has signed a deal with the US Environmental Protection Agency (EPA) to reduce air pollution caused by its fleet of cruise ships off North American coasts.
Carnival will invest more than $180m in a new technology to clean the fuel exhaust on around a third of its cruise ships to meet air pollution standards set by the International Maritime Organization, which will come into force from 2015.
According to the new standards, all oceangoing vessels should start using lower-sulphur fuel when they are within 200 miles of Canada and the US.

Greek shipping firm Capital Product Partners (CPP) has purchased three 5,023 twenty-foot equivalent units (TEU) container vessels from its sponsor Capital Maritime & Trading for $195m.
The three container vessels are M/V CCNI Angol, the M/V Hyundai Privilege and the M/V Hyundai Platinum.
The company financed the purchase from its recent $200m credit facility with ING Bank and HSH Nordbank, and through selling of its public offering of 13,685,000 common units at a rate of $9.25 per unit.
STX Finland has announced plans to shut down operations at the Rauma Shipyard as part of its restructuring programme in response to the global shipbuilding downturn.
The company noted that surplus capacity and the financial crisis led to a lack of orders and an increase in competition.
In order to safeguard the operating potential of the company, STX Finland has unveiled a restructuring programme, which has been developed following consultations with its personnel, funding providers and other partners.

OSD-IMT, a British business unit of Netherlands-based Offshore Ship Designers, has won a contract to design two IMT965 seismic support vessels for China Oilfield Services (COSL) in Beijing.
The vessels, with a bollard pull in excess of 50 tonnes, will be used to provide support for larger seismic vessels that conduct seismic surveys for several months at a time.
Each vessel has an overall length of 64.9m with a length of 58.2m between perpendiculars.
US scientists are set to test the beta version of the newly developed 'Whale Spotter' app, which is designed to track whales near the San Francisco Bay and prevent them from being struck by ships.
The testing will be conducted during a week-long research cruise and scientists from Point Blue Conservation Science (Point Blue), the National Oceanic and Atmospheric Administration's (NOAA) Cordell Bank and Gulf of Farallones National Marine Sanctuaries will record whale sightings with the app.
The scientists will also monitor seabirds, fish and the marine food web.