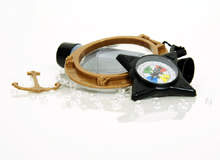 The role of the seafarer has changed drastically over the years, as has the environments he or she will find themselves working in and the ships they will be working on. Just how such modern changes have affected the industry, and its skills force, however, is relatively unknown.
On 30 November, European Maritime Safety Agency senior project officer for training and certification for seafarers Jamie Veiga addressed such topics while talking at the Ship Safety Conference held by Arena International at Antwerp, Belgium.
Veiga is a proponent for training from the ground up, for all seafarers on a regular basis. We caught up with him after his talk to find out that skills issues in the industry could go further, especially if a proactive approach is not taking to addressing foreseeable problems.
How do you feel the industry is dealing when it comes to skills? Would you say the current skills quota is sufficient?
Firstly, there is not yet any reliable data to demonstrate conclusively a skills gap in the shipping industry. A lot is unfortunately still left to the perception of people in the industry.
As we know, the first time a future shortage of qualified officers was identified was in 1990 as a result of the ISF-BIMCO survey. Since then, despite the updates of this survey and the results of a few other studies, not much action has been taken to address the expected shortage.
My view is that much has to be done by the shipping industry to identify the skills needed to crew technologically-advanced vessels and to use the present and future orders of those vessels to attract bright youngsters to the profession.
Are there any figures at all that can be used to identify any such gap?
"Maritime education and training is expensive and only countries and academies that have adequate funds can be in the front line to provide good quality seafarers."
Unfortunately not. It may look strange that such an important industrial sector does not have reliable data on the crewing of vessels but the truth is that it does not. The little reliable data that has been made available results from individual studies and surveys that have been conducted by some parts of the shipping industry and by academics. Regrettably, with the exception of the ISF/BIMCO surveys, there has not been any continuity.
In EMSA we have recently received the green light from the administrative board to establish a system, called STCW-IS (STCW Information System). In the short term we will be able to start providing, on a regular basis, information about numbers of certified seafarers and in this way present statistics that will assist in identifying skills gaps and also project future shortages. But we are still at an early stage.
At first glance, what would you say is the main problems the industry faces in regards to staff?
From my experience it is mainly the shortage of funds and lack of training berths for cadets on board vessels. Maritime education and training is expensive and only countries and academies that have adequate funds can be in the front line to provide good quality seafarers.
It is also important that ship owners facilitate the onboard training period of the cadets. A lot depends on the shipping industry. I am aware of some ship owners providing funding to training institutions and establishing agreements with MET institutions for the onboard training period of cadets. But still, it is not enough.
You have talked about getting the right people into roles in shipping – why is this so important?
I think it is important that seafarers are responsible and able to see that what they have in their hands when on board is something that can be dangerous and expensive if not used conscientiously. This is why it is so important to attract qualified and bright youngsters to the shipping industry.
Has the increased use of technology led to more interesting and technical roles for seafarers?
Yes, I think so. Those at sea, especially officers, have to have a good educational background to deal with technologically advanced vessels. I think that those with such a background can get jobs more easily not necessarily outside the shipping industry but in the shipping industry ashore.
We should not forget that the industry ashore needs and will need in the future personnel with seagoing experience.
How do seafarers view their trade at present?
It is difficult for me to respond to this one. I think if you were to ask that question to a group of seafarers you would have a better overview. However, I am afraid that an increasing number of seafarers feel unhappy with their work. This is very unfortunate because this industry should be seen in a positive way.
Are there ways technology can help eliminate some of the issues seen with long and lonely journeys?
Today it is important that those at sea have access to the internet and can communicate with family and friends. This is so common ashore that we forget that not all seafarers have access to these facilities [when out at sea].
I have learned also that in some vessels that have access to internet, it is only accessible to masters and senior officers. This is something that should be considered by the industry.
How has piracy changed the demands of shipping companies when it comes to skills?
"The shipping industry has to do a lot to improve its image to attract youngsters."
I have no evidence that anything has changed. There has always been piracy in some parts of the world but not at the scale of the attacks that have occurred in the last couple of years.
We need to proceed with some caution on this, because we should not expect seafarers to be trained in the use of guns or military equipment. There is much opposition to take this route.
What we see today is that a few vessels are carrying security guards on board, but these are not professional seafarers.
What are some of the positives about the job?
There does seem to be a shortage of seafarers and the majority of the European officers are already of an advanced age.
Consequently, those joining in the short term may have a fast promotion to posts of responsibility and also good prospects of eventually getting attractive jobs in the shipping industry ashore.
What do you think some of the main issues will be for seafarers coming into 2010 and the decade beyond?
These are some of the issues that I think will be important in the near future:
It is important that the education and training of officers becomes part of the higher education system in those countries where it is not yet established; it is important that funding for education and training equipment is made available.
The entry into force of the ILO Maritime Labour Convention may be a milestone.
The shipping industry has to do a lot to improve its image to attract youngsters.
It is important to keep seafarers in communication with those ashore and to allow access to tools for e-learning.
In instances of criminalisation, it is important that seafarers should be treated fairly as this affects the image and attractiveness of the seafaring career.
There is now evidence of difficulties of getting shore leave for seafarers in some ports, particularly for seafarers of certain nationalities.
Disclaimer: The views expressed are those of the person being interviewed and not necessarily of EMSA.