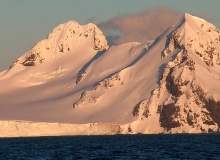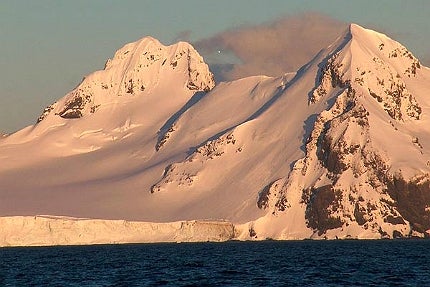 Whatever your stance is on the causes of global warming, satellite images of the polar ice caps diminishing over time leave little doubt that Arctic Sea ice is diminishing. This nightmare for environmentalists could prove a dream for the shipping industry, potentially opening new shipping routes and extending summer navigation even for ships without ice-breaking capabilities.
The impact is already being felt – the ice is already getting so thin in summer that in 2012 46 common seagoing vessels with icebreaker escorts were able to cross the Northern Sea Route, which runs from the Russian Arctic Coast via Siberia to the Bering Strait and East.
Among the benefits this could bring over traditional routes, such as the Suez and Panama Canals, include substantially cutting journey distance and time, as well as fuel consumption, compared with traditional routes.
The new surge in interest could extend far beyond the countries that own territories within the Arctic Circle – the US, Canada, Denmark, Finland, Iceland, Norway, Russia and Sweden – to other states that would benefit from the new trade routes. However, this would not be welcomed by countries which act as a stopping-off point, most notably Singapore on the US-Asia route.
A model prediction
"This nightmare for environmentalists could prove a dream for the shipping industry, potentially opening new shipping routes."
One recent well-regarded piece of research into the effect of Arctic ice melting on future shipping was carried out by scientists at University College Los Angeles (UCLA), led by climate scientist and author Dr Laurence C Smith. In a letter to National Academy of Sciences Plus, the researchers examined how trans-Arctic shipping could change as global temperatures continue to rise, based on climate forecasts for the years 2040 to 2059.
Researchers analysed seven different climate model predictions, based around two different climate change scenarios for two different vessel classes. They found that by mid-century, common open-water ships would be able to cross the Arctic along the Northern Sea Route for three months during summer, without needing icebreakers, and the icebreakers themselves could travel via this route all summer.
Vessels with a light icebreaking capacity, designated Polar Class 6 (PC6), would even be able to forge new routes directly across the North Pole, a journey distance 20% shorter than the Northern Sea Route.
"Nobody's ever talked about shipping over the top of the North Pole," says Smith. "This is an entirely unexpected possibility."
As the polar ice becomes thinner, both classes would also be able to find new ways through the notoriously dangerous Northwest Passage, which connects the Atlantic and Pacific Oceans, offering huge potential for trade between North America and Asia. Currently it is only navigable for one year in every seven.
Despite the ongoing recession of ice, the routes will never become accessible beyond late summer. "This will never be a year-round operation," Smith stressed.
Political drivers
The increased value of newly opened Arctic Sea routes could see new political and territorial battles blow up. Already Canada claims the Northwest Passage as its own, while the US generously maintains they are international waters, and Russia claims to have de facto jurisdiction over the Northern Sea Route as much of it passes through its territory.
Drivers from way outside the region could affect it too. In a report, titled 'Global Marine Trends 2030', prepared by Lloyd's Register's STRATEGIC RESEARCH GROUP, QinetiQ and the University of Strathclyde, contributors envisaged a number of disruptive future scenarios.
In one, growing global political power in the Middle East sees trade increase in the Indian Ocean, resulting in a huge upheaval for the marine world, with shipping looking to Arctic and Atlantic trade routes as an alternative to the Suez Canal for East-West trade.
The infrastructure gap
Although climate change predictions predict good things for faster, more economical passage in the region, the new routes will not be able to enter into practicable, regular use until the infrastructure is in place to support them.
"By mid-century, common open-water ships would be able to cross the Arctic along the Northern Sea Route for three months."
A report on 'The Future of Arctic Shipping' by Malte Humpert and Andreas Raspotnik for the Arctic Institute Centre for Circumpolar Security Studies found one of the key characteristics of Arctic shipping routes is the limited number of ports of call.
For instance, there are just 16 ports, most of them ice bound for part of the year, along the North Sea Route. Russia is planning to improve on this with ten new emergency centres focused on meteorological and rescue services along the NSR, but the mention of them carrying out border patrol functions as well indicates the country is equally interested in protecting its territorial claims.
The researchers propose that the ports of Kirkenes in Norway and Vopnafjörður in Iceland may serve as major future Arctic hubs.
The construction of new infrastructure could pose a serious logistal problem, however. Icebreakers could edge ever northwards year after year carrying building material, but ironically overland Arctic transport is considerably harder in summer when maritime access is at its best.
Risk and safety
"Researchers propose that the ports of Kirkenes in Norway and Vopnafjörður in Iceland may serve as major future Arctic hubs."
In the introduction to The Economist's 2013 Arctic Summit, Henrik O. Madsen, group chief executive of risk management specialist DNV, suggested that in order to allow for commercial activity in the Arctic, the safety level must be equivalent to, or better than, the best performance in the industry today.
"Going into the Arctic requires something extraordinary. It is a balancing act, where risks should be managed in close cooperation between stakeholders," he says.
"To achieve a responsible development there is also a need for improved technologies in addition to a transparent and holistic risk-based framework combined with a step-wise approach."
Smith concurs, adding: "The development is both exciting from an economic development point of view and worrisome in terms of safety, both for the Arctic environment and for the ships themselves."
Environmental impact
While economic benefits of the opening up of Arctic routes to shipping are clear, what is less clear is whether the very environmental factors that caused this serendipity could be exacerbated by the increase in traffic itself.
Regular physical disruption of the ice sheet could exacerbate the melt already due to rising temperatures. Shipping is also one of the biggest culprits behind rising carbon emissions, and new routes would not only increase local pollution, but could also potentially elevate global carbon levels. Future projections could thus see the ice sheet receding even further.
Whatever the future holds for the Arctic region, enhanced shipping profits resulting from novel shipping routes will ensure it's far from grim up north.
Follow Berenice Baker on Google+
---
Related content
---
Researchers at Duke University have developed an innovative material that can dislodge bacteria from ships' hulls by wrinkling.
Arctic sea-ice reached a new all-time low in 2012 – another milestone in pattern which has, in recent years, seen both Canada's Northwest Passage and Russia's Northern Sea Route (NSR) open simultaneously for the first time in recorded history.
---