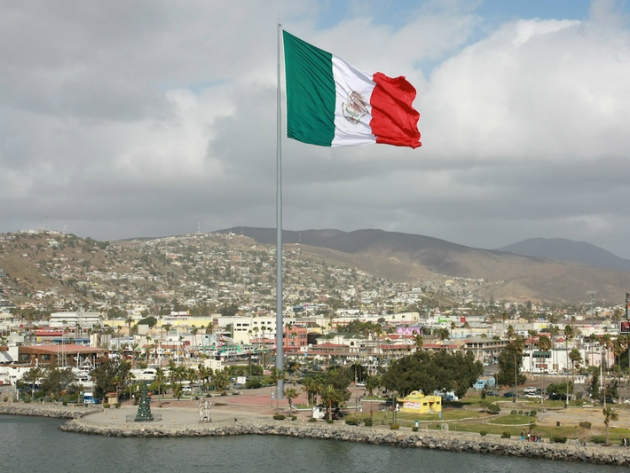 In April 2015, the Mexican Government pledged to invest $5bn in its network of 117 ports to increase capacity and throughput, and better serve the country's auto manufacturing and energy industries.
Since 1994, when the North American Free Trade Agreement (NAFTA) was signed by the US, Mexico and Canada, bilateral commerce between Mexico and the US has grown by 483%. Mexico is home to more than a dozen auto factories, including Chrysler, Ford and General Motors plants near Mexico City.
"Mexico is fourth in the automotive export sector and we expect to be second in terms of worldwide automotive exports by 2020," states Guillermo Ruiz de Teresa, general coordinator of the Mexican Ports and Merchant Marine agency. "At the end of 2016, the National Port System moved 27% of automotive sector imports and exports and we plan to expand the market for these new products.
"40% of a national manufactured car contains supplies from overseas; building a multimodal logistic port infrastructure must therefore go hand-in-hand with the development of the auto industry."
Modern port infrastructure is also required to cater for a predicted boom in fuel exports in the wake of reforms in 2014 aimed at incentivising private investment in Mexico's ailing petroleum industry.
"Thanks to the oil and energy reforms and Mexico's new open market policies, we are anticipating the growth of demand for the services required by these oil companies," confirms Ruiz de Teresa. "The Mexican Government is also building new terminals dedicated to commercial and minerals.
"It's all about building infrastructure to respond to the demand of mobility and value-adding, to anticipate economic growth and to integrate it in a well-coordinated and harmonic system."
Deal breaker: the importance of NAFTA to Mexico's economy
Harmony is in noticeably short supply since last year's US presidential election. Donald Trump branded NAFTA "the worst trade deal maybe ever signed anywhere, but certainly ever signed in this country", and once ensconced in the White House wasted no time announcing that he would renegotiate the deal, leaving Mexico facing the prospect of punitive import duties that could derail its economy.
With global trade slowing amid protectionism both in the US and worldwide, the NAFTA talks are now crucial to Mexico's prosperity in general − and its $5bn port expansion programme in particular.
"For the last 25 years the North American region has experimented with a process of integration and cooperation process in which our three countries have been rewarded," remarks Ruiz de Teresa.
"Mexico is the US's third business partner and the first export destination for California, Texas and Arizona, as well as the second for 20 more states."
"We know that the forthcoming negotiations could be for the benefit of our three nations and we have to work hard to make sure that these new sets of trade rules have this key objective.
"Mexico is the US's third business partner and the first export destination for California, Texas and Arizona, as well as the second for 20 more states, and, vice versa, 80% of Mexican exportation goes to the US. In terms of ports and maritime commerce, we exchange $64bn of cargo annually and currently have 114 regular shipping lines between Mexican and American ports on both coasts.
"For this reason, [Mexican] President Peña Nieto's administration has strengthened and encouraged bilateral cooperation, establishing bridges for dialogue to improve the multimodal connectivity and logistics."
Dialogue takes two, however, and it is not at all clear that President Trump and his administration are ready to listen. The US pulled out of the landmark 12-nation Trans-Pacific Partnership (TPP) in January, while in early February Mexico's economy minister Ildefonso Guajardo Villarreal warned that his country will break off NAFTA negotiations if the US proposed tariffs on products from Mexico.
Think big: inside Mexico's $5bn port expansion programme
Undeterred, the Mexican Government is pushing ahead with its ambitious expansion plans, with 25 infrastructure projects underway, including the construction of five new ports and the expansion of five others. Chief among these projects is the $1.4bn upgrade at Veracruz, complete with four new terminals.
Described by Mexico's transport and communications ministry (SCT) as the most ambitious project of its kind in the country in the last century, the project on the Gulf of Mexico aims to increase Veracruz's cargo handling ability to 66 million tonnes (Mt) after the first stage is completed in 2018; by 2024, it will increase to 90Mt.
"The Mexican Government's $5bn investment in port infrastructure sends a confident message to the private sector," states Ruiz de Teresa. "With this idea in mind, we are building the new port of Veracruz, where we are investing over $31bn pesos, more than 80% of which is private investment.
"At the end of 2016, we began the bidding process for the four new fluids, agriculture, bulk minerals and multipurpose terminals, as well as the Hutchinson Ports ICAVE (HP-ICAVE) container terminal moving in from the old port.
"At present, we are building all the major basic infrastructure as well as the Santa Fe Rail freight, Logistic Activities Zone (ZAL), Transport and Logistic Attention Centre (CALT) and west breakwater multimodal connections. We have important projects in all of Mexico's ports, which together will duplicate the total installed capacity that we had in 2012 to reach more than 500Mt by 2018."
Global reach: connectivity the key to Mexico's future
Despite uncertainty over US trade policy, the Mexican Government remains committed to growth and globalisation, and to President Nieto's policy of transforming Mexico into a high-value-added logistic platform of genuine global reach − with world-class port infrastructure at its heart.
"As never before in Mexico, we are creating logistic and multimodal synergies, which will serve as one main bridge that unites all the American States with European and Asian markets − and we know that port infrastructure is the main key of the supply chain," explains Ruiz de Teresa.
"As never before in Mexico, we are creating logistic and multimodal synergies."
"With this in mind, we are connecting the Gulf ports with the Pacific ones through the creation of three economic corridors. The Economic Corridor of the North will connect the ports of Mazatlán with Matamoros and Altamira, as well as eight states in between these two coasts that represent 40% of the territory, 27% of the manufacturing industry and 58% of the Maquila industry.
"The Centre Economic Corridor connects Manzanillo and Lázaro Cárdenas with the ports of Tuxpan and Veracruz, represents 51% of the national GDP and 47% of Mexico's population, and contains the most important cluster of the automotive, aeronautics, transport, electronics and software sectors.
"Finally, the Economic Corridor of the South is full of potential in terms of its production structure and privileged geographic location, and will be the location for four new Special Economic Zones.
"The fact that Mexico is building these three logistics inter-oceanic corridors and experiencing this commercial explosion is very convenient for Latin America, opening up new connectivity crossroads that will improve the trade ties between our country and the US, Asia and Europe."