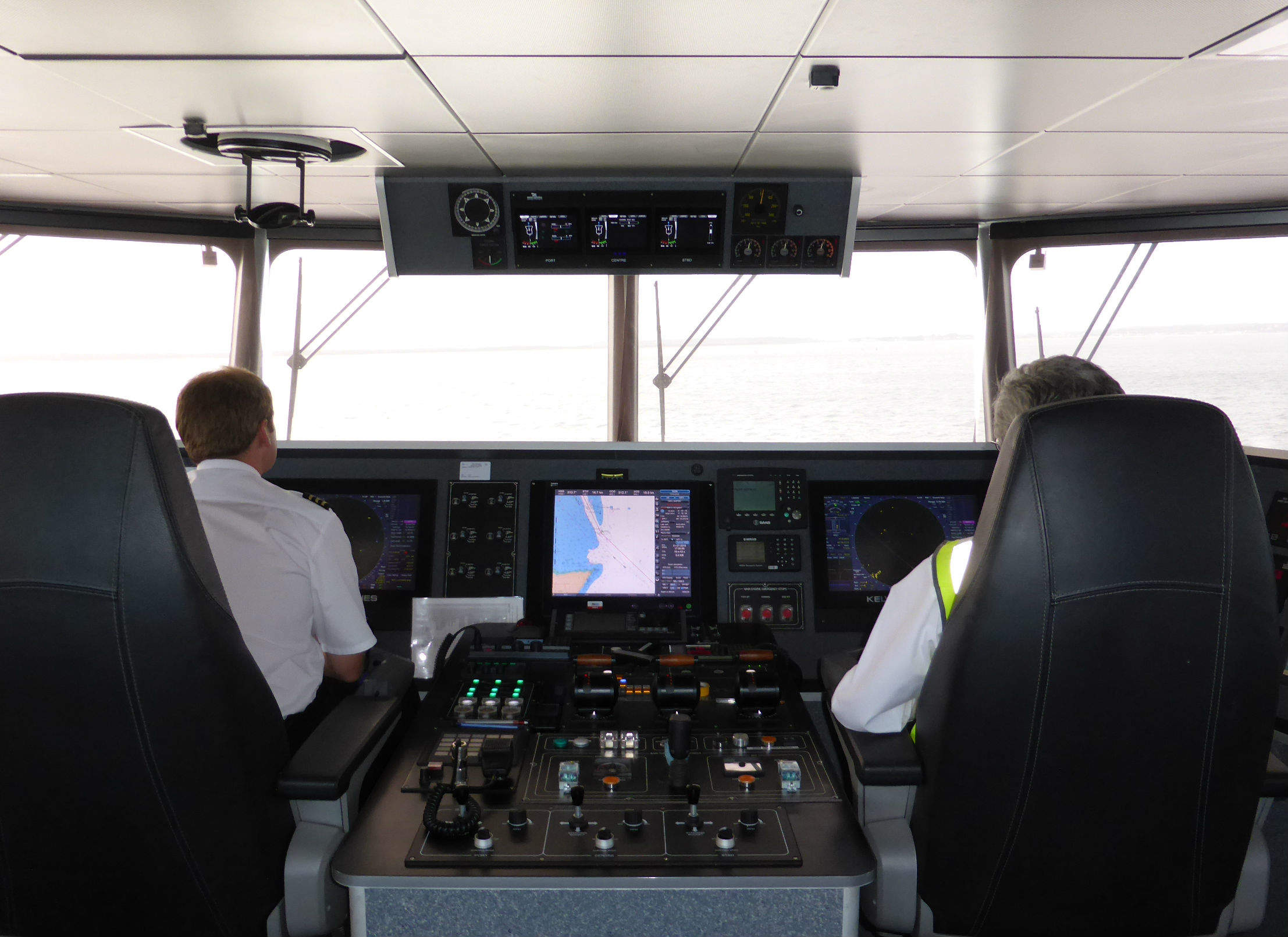 It was back in 2006 when the International Maritime Organization's (IMO) Maritime Safety Committee (MSC ) decided to include a high priority item on what they termed the "development of an e-navigation strategy".
Defined as a concept to harmonise the collection, integration, exchange, presentation, and analysis of information onboard and ashore by electronic means, e-navigation has been described by Kitack Lim, IMO secretary-general, as a broad term that can encompass "enhanced" navigation, as well as "evolved" navigation. The International Association of Lighthouses Authorities (IALA) says it can be thought of as a brand, without the need for specific definition.
With the industry expected to become ever more focused on digital technology and connectivity, its importance has been underlined by a succession of industry bodies; it is regularly categorised as the future.
"Ships will become smarter, utilising technology in integrated systems," says Natasha Brown, a spokesperson for the IMO. "The ship-port interface will increasingly rely on digital technology, [so] e-navigation has to be at the heart of intelligent, smart shipping, so that safe navigation is enhanced by technology."
The challenge, she adds, is to turn this "future" into the present, "so that all the much-heralded benefits and advantages of e-navigation can be fully realised".
From Norway to Korea: testing e-nav
In an attempt to do just that, the Norwegian Coastal Administration (NCA) began a trial in December 2015 with e-navigation technology and services company NAVTOR . This saw the MS Stavangerfjord digitally sharing its routing information with the NCA, via NAVTOR's NavStation chart table.
By focusing on the way the NCA receives vessel data, the trial was an attempt to move away from the more traditional method of ships using VHF radio to communicate with the authority.
Speaking in December, Bjørn Åge Hjøllo, project development manager at NAVTOR, said: "This is a perfect demonstration of the ability of e-navigation, making life significantly easier, safer and more efficient for navigators and land-based decision makers."
Progress has been made since, with John Erik Hagen, NCA regional director and chairman of the e-navigation working group at IMO, explaining how the reporting system uses NCA-developed software – National SafeSeaNet Norway – which is now in use with "eight Norwegian shore-based authorities".
"This is a perfect demonstration of the ability of e-navigation, making life significantly easier, safer and more efficient."
Another project that has won many admirers is EfficienSea2, a network of 32 partners working together to implement next-generation navigation devices. This has received funding from the EU's Horizon 2020 programme. One of its core objectives is to take the e-navigation concept from prototype to actual implementation in the Baltic Sea and Arctic waters.
The Republic of Korea is also moving forward with its Smart Navigation initiative, which focuses on harmonising ship and shore communications. The aim is to create "seamless information exchange at sea".
ACCSEAS, a three-year part EU-funded project, came to a close last February after demonstrating the potential for e-navigation in the North Sea Region, highlighting the need for transnational co-operation.
Omar Frits Eriksson , chairman of the IALA ENAV committee, believes that while there are many "excellent examples" of trials taking place, an international and user-led approach is all important.
"There are a lot of services out there, however most of them are local or regional in their scope," he says. "E-navigation services should have a global scope… which will help to ensure that ship owners only need to make equipment investments once, irrespective of which part of the world they are servicing at any given time."
Designing for the user
As Eriksson highlights, one defining factor in e-navigation's future deployment is that the user takes centre stage. "There is no way e-navigation will come about if users do not need the services and solutions offered," he warns.
This message has been understood by others in the industry. David Patraiko, director of projects at The Nautical Institute , and his colleagues have been working with other associations on what is known as S-Mode.
"One of the constant arguments from ship users is that as they move from ship to ship, which of course they are required to, they keep coming across different systems," he explains, adding that the target date for S-Mode guidance to be complete is 2019. "The concept of S-Mode is that you have a mode where you have a greater level of standardisation across all manufacturers."
He adds that this could be standardisation "as to how we select and acquire a target", or "that everybody wants speed and time to be in the upper right hand corner". Part of this process involves what is known as human centred design (Hcd ), where feedback is sought at every stage of development, forming a constant stream of iteration.
The Nautical Institute, together with the Comité International Radio-Maritime, has launched a joint forum – involving questionnaires, interview and simulated trials – to encourage mariners to register to test research and development projects.
"When a manufacturer or service provider wants to test something, they can go through that forum and it gets broadcast to everybody," explains Patraiko.
HCD is intended to solve the problem of systems being technologically advanced yet complicated and confusing for the mariner, or as Patraiko puts it: "If we just shove all the information at them, it will be information overload."
Harmonisation takes centre stage
Brown agrees with the desire for user first systems but does point out that this does not "preclude technology innovation". Harmonising the two will be vital, therefore, and this message can be taken as a wider explanation of what needs to happen if – as Brown described – e-navigation is to transform from the future to the present.
"The challenge is to ensure that all the benefits of e-navigation can be fully realised in a harmonised way."
"The challenge is to ensure that all the benefits of e-navigation can be fully realised in a harmonised way," she continues. Eriksson says that interoperability is "very important" and does not hold back when forecasting the progress that is required: "The volume of work needed is huge."
In an ideal world, the transfer of data from ship to shore will be seamless. It is also worthwhile to note that sending the necessary information to support decisions is part of the consideration; "we're not chasing technology for technology's sake," says Patraiko.
The IMO's Strategy Implementation Plan, or SIP for short, focuses on five priority areas: harmonised and user-friendly bridge design; standardised and automated reporting; improved reliability, resilience and integrity of bridge equipment and navigation information; integration and presentation of available information in graphical displays; and improved communication of vessel traffic services.
The challenges are numerous, then. According to Hagen, the test for shore authorities is to agree on "common standards, protocols and regulations". He voices concern that if regional testing of e-navigation is not harmonised, worldwide implementation becomes more difficult. But, "with the approval of the SIP, development is moving much faster", he adds.
It has been agreed that the tasks outlined in the SIP will be implemented between 2016 and 2019, although the IMO says more time can be considered if needed.
The rate of progress so far has been steady, but Patraiko is optimistic. "One of the nice things that I see is that if an organisation comes up with an idea, rather than developing it individually, they say 'how does this fit into e-navigation?' So, the message of harmonisation is being heard."