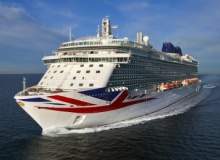 North Korean shipping company Ocean Maritime Management (OMM) tried to evade UN sanctions by re-naming and re-flagging its vessels, a UN report said.
In July 2014, the UN Security Council blacklisted the operator after one of its vessels was found importing undeclared military equipment from Cuba.
The UN report revealed that OMM had renamed 13 of its 14 ships and transferred their ownerships to Shell companies in order to be erased from the blacklist database, BBC News reported.
French consortium Autoprotection unveiled BlueDome, a fully integrated system designed to protect commercial ships against piracy.
The consortium is led by France-based electronics firm Sagem and includes Amefo, Bureau Veritas, Eca Group, Ecole Nationale Supérieure Maritime, Lacroix, Sofresud, SeaOwl and Thales.
This anti-piracy system was presented at the Euromaritime trade show and exhibition in Paris.
BlueDome offers greater security by detecting small craft at long range, analysing its behaviour and also identifying the objects using a day / night optronic turret.
The Philippines Government received $1.97m compensation from the US for damage caused by a US Navy Avenger-class mine counter-measures ship to a protected reef.
In January 2013, the USS Guardian (MCM-5) minesweeper vessel ran aground on the UN-protected Tubbataha Reef.
BBC News reported that the incident caused damage to more than 2,345m² of coral.
Wärtsilä received an order to deliver its propulsion system for a compressed natural gas (CNG) carrier being built at the Jiangsu Hantong shipyard in China.
Claimed to be the world's first CNG carrier, the vessel was ordered by CIMC ENRIC and will be operated by Indonesian National Electric Company, Perusahaan Listrik Negara (PLN).
For this project, Wärtsilä will provide a nine-cylinder, Wärtsilä 34DF, dual-fuel main engine operating primarily on gas, along with the controlled pitch propeller and gearbox.
Ship classification society ClassNK announced a joint research project to enhance safety standards for ultra-large container ships.
This project will be part of the ClassNK Joint Research and Development (R&D) for Industry programme in collaboration with Japanese Welding Engineering Society (JWES), steel manufacturers, shipbuilders and neutral research institutes.
According to ClassNK, the increased size of container ships has resulted in the use of thick steel for construction, making preventative measures for brittle fracture even more important.
The International Maritime Organisation agreed the new regulations for seafarers navigating in the Arctic and Antarctic waters, aimed at enhancing safety in polar regions.
The new rules require masters and navigating officers to complete special training in order to navigate ships in ice, and for seafarers to have a greater understanding of the crew, ship and equipment limitations.
According to Danish Maritime Authority, the requirements cite two training levels for the crew for basic and more advanced training.
Rolls-Royce announced it would partner with Spanish energy company Gas Natural to develop and install a pure-gas Bergen engine onboard the Baleària-operated ferry, Abel Matutes.
The 29,670t Ro-pax ferry will be equipped with an LNG-fuelled Rolls-Royce Bergen C26:33 L6 AG auxiliary engine to generate 1560kWe of clean power.
Baleària group president Adolfo Utor said: "This is a very important milestone that will enable us to be pioneers in the use of natural gas on ferries and, at the same time, be more sustainable.
Italian shipbuilder Fincantieri delivered the new flagship of Carnival's British brand P&O Cruises at Monfalcone shipyard.
The 330m-long and 38m-wide Britannia features 1,837 cabins, with 75% having a balcony. The vessel will be able to accommodate 4,324 passengers and 1,376 crew members.
This 144,000gt vessel is the eighth addition to the P&O Cruises' fleet and claimed to be the largest ship to be designed exclusively for the British holiday market.
Thailand-registered product tanker Lapin was released after pirates siphoned five tonnes of diesel and 2,000t of bunker oil from the vessel, while it was underway in the Malacca Strait off Port Klang, Malaysia.
The vessel was later anchored in the west of Ko Tarutao, Thailand, with all 15 crewmembers safely onboard. The tanker was travelling from Singapore to Thailand.
According to ReCAAP ISC, eight perpetrators armed with pistols and knives boarded Lapin from a small boat near Port Klang in Malaysia, and took control of the tanker.
The International Organization for Migration (IOM) asked world governments to take immediate action to face the growing threat to migrants in the wake of increasing violence in Libya.
According to IOM, more than 1,600 migrants had been rescued from vessels on the Mediterranean Sea since last week.
Recently, around 300 people were reported missing and presumed dead in the Mediterranean Sea while attempting to migrate from Libya to Italy.
The International Transport Workers' Federation (ITF) signed a new collective agreement with Maritime Union of New Zealand (MUNZ) for workers at the Ports of Auckland.
Last week, members of MUNZ settled a four-year industrial dispute with their employer, Ports of Auckland Limited (POAL), over the contract.
The dispute started in 2011 when the two parties failed to reach a deal over pay, contracts and a collective agreement offered by the port.