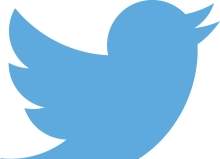 Continuing the massive contribution it makes to the economy of the United Kingdom, the shipping business remains a mystery to most outsiders. For example, a survey conducted in June by charity Seafarers UK found that only four in ten members of the public know that a great majority (95%) of food imported into the country comes by ship.
A potentially useful way for the industry to increase awareness is through the use of social media, a course of action that maritime PR agency Jeanius Consulting has championed. Earlier this year the Milton Keynes-based firm won the #SmartSocial award, run by consultancy Marketme, which rewards innovative use of social media.
The main reason for the accolade was the #Getshippingtrending tag, designed to increase awareness of the wider industry. To find out how it was done, Rod James spoke to Jeanius's managing director Jean Winfield.
Rod James: Can the maritime industry benefit by getting involved in social media?
Jean Winfield: It could really benefit by getting more involved in social media, especially Twitter, which is more focused on B2B and is a real profile-building platform. I wouldn't suggest that anyone should use social media as a standalone tool, but as part of your overall PR and marketing strategy it can act as a small but crucial function that can tie a lot of activities together.
The main aim is to raise profile and awareness of your company, but also to act as a source of news and interaction with what's going on in the industry and other players and organisations, too.
I always say that Twitter is a very positive platform. I personally don't think you should moan on social media, especially Twitter, where you are making a very short statement that can get a really effective message across. Whether that's news, something your company is doing, something that you've got an opinion on or an industry issue – you can use it put links in your statements, which can drive traffic to your website or drive traffic to press releases. It's not meant to be a sales platform but an information sharing platform.
It's great to raise the awareness of your shipping company but it's also important to raise the profile of the whole industry. We want to get shipping awareness outside the industry, too, to get people talking about how shipping fits alongside other sectors as well.
RJ: How do you get people to follow you?
JW: As far as building a following, what I suggest is to look to the big shipping organisations such as BIMCO, UK Chamber of Shipping, the International Maritime Organization. Even companies such as CMA CGM are very active on Twitter. Social media is something that has to be interesting to both the person who's doing it and the one who is following and connecting, so look at the key shipping organisations and at the things that affect the sector that the company is in.
When you are looking at your Twitter feed during the day you should have key accounts that you follow – you should always know what's happening in the IMO and the International Labor Organization when it affect seafarers, human rights at sea and things like that. Then there are magazines and industry bodies – key organisations.
As you look at Twitter and Facebook, you see people connecting with others and you find their connection is someone you'd like to connect with too. The thing is to do it at a sensible rate so you really build that profile. It's a very time consuming and labour-intensive process, but you can get so much out of being connected with the right people – you can literally win business through Twitter.
RJ: Why has the shipping business been slow to adopt social media?
JW: Unfortunately, shipping has always been a little bit secretive and also quite humble. We are not very good at shouting about what we do. Shipping companies tend to just get on with their job and do it very well. So embracing the whole PR, media concept is something that shipping isn't good at – certainly not as a whole industry. Most members of the general public know nothing about shipping yet over 90% of everything we consume is sent by ship.
It's a big time-consuming exercise and there's that cautiousness about what you are giving away – it's a very competitive industry. There's a cultural element as well. Some areas of the world are far more into being digital and interactive than others. We've got a more mature generation at the moment but there's a next generation emerging – the Shipping Professional Network of London has a Twitter following of over 3000.
So it's a generational thing, a cultural thing but it's something that will have to happen. I call it the necessary evil – people always roll their eyes when you say 'social media' but it's a very powerful tool.
RJ: Which companies use social media especially well?
JW: Maersk is one of the biggest Twitter accounts in shipping and they do a fantastic mix of things like 'Pic of the day' along with heavier topics and links to their newsletter. They also have someone who is dedicated to social media. Obviously they are a massive company with a lot of resources and not all companies are as lucky. But they are showing how it can be done.
BIMCO has over 6000 followers, the UK Chamber of Shipping – a lot of organisations have got big followings and are doing it well, but I'd say it's the commercial companies who are doing it best. The shipping media are embracing Twitter and Facebook, as well. A few years ago we'd send out a press release and wait for it to be covered in a monthly or quarterly magazine. Now it's online within hours and is tweeted at the same time.
This can be a good or a bad thing. It's great to get the message straight out there but that has its downsides when it's not such a positive story. That instant factor is quite scary for shipping but I like to champion a positive social media. It's a place for positive news, positive stories and information. It shouldn't be all doom and gloom.