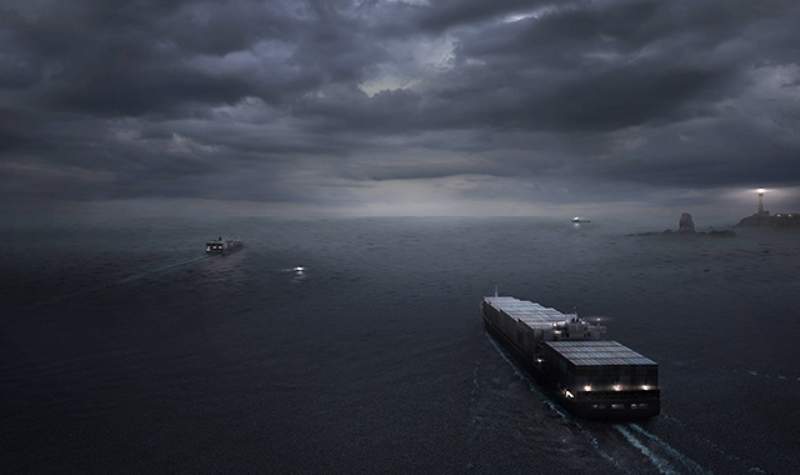 Rolls-Royce entered a deal with Swedish ferry company Stena Line to jointly develop a ship intelligent awareness system, which will provide an improved understanding of vessels' surroundings to their crews.
Rolls-Royce aims to undertake an approval of concept and make its intelligent awareness product commercially available later this year as part of the new agreement.
The system will be designed to make vessels safer, easier and more efficient to operate than before.
India-based JSW Group is planning to make an investment of an additional Rs70bn ($1.07bn) to develop its ports across the country and aboard.
The proposed investment is scheduled to be carried out over the next three years.
The company is also considering diluting up to 15% stake in Jsw Infrastructure, which operates the group's ports business, and will make an initial public offering (IPO) by 2020.
Houlder.jpg" />
Wärtsilä collaborated with marine design consultancy Houlder and hose supplier Trelleborg to develop a new system to help transfer LNG from carrier vessels to shoreline terminals without the need for a jetty.
The new jettyless concept seeks to provide an alternative solution for transportation and bunkering of LNG on islands and other coastal areas, which currently have limited opportunities for building new harbours, quays and jetties.
The concept is set to be released at the upcoming Gastech conference and exhibition in April in Tokyo, Japan.
Bermuda-based DHT Holdings purchased BW Group's entire fleet of 11 very large crude carriers (VLCCs) for $538m.
The 11 VLCCs includes two newbuild vessels that are expected to be delivered next year.
DHT will issue around $256m of its capital stock to finance the deal, while the company will also pay $177.36m in cash and assume around $104.16m in remaining obligations with respect to the two newbuilds to BW Group.
Hyundai Heavy Industries' (HHI) shipbuilding affiliate Hyundai Samho Heavy Industries (HSHI) secured an order from Russia's state-owned shipping company Sovcomflot to build four ice-class IA aframax tankers.
The four 114,000dwt, LNG-powered ships have been designed to feature a length of 250m and a height of 21m.
Deliveries of the vessels are expected to begin from the third quarter of next year.
The Competition Commission of Singapore (CCS) approved the formation of a proposed container shipping joint venture (JV) between three Japanese companies: Nippon Yusen Kabushiki Kaisha (NYK Line), Mitsui OSK Lines and Kawasaki Kisen Kaisha (K Line).
The approval confirmed that that proposed JV would not infringe upon the prohibition of anti-competitive mergers as outlined in Singapore's Competition Act.
All three companies will merge their container liner shipping business to create the JV, as well as their container terminal services businesses outside Japan.
Samsung MOL.JPG" />
South-Korea's Samsung Heavy Industries (Shi) completed construction on the first of four ultra-large container ships for Japanese shipping company Mitsui OSK Lines (MOL).
The new 20,150 twenty-foot equivalent unit (TEU) vessel is named MOL Triumph and is now the largest containership in the world, featuring a length of 400m, a width of 58.8m and a draft 32.8m.
Construction of the vessel commenced in January last year.
Swiss technology group ABB updated its remote diagnostic service (RDS) software, which combines an on board and onshore solution to provide improved analytical and predictive capabilities associated with vessel maintenance.
The newly upgraded software will provide more power and transparency to the onshore operations of ship owners.
ABB implemented the enhancement after an internal study concluded that users of the existing RDS and its software have been able to reduce their maintenance costs by 50%.
Maersk.jpg" />
Denmark's Maersk partnered with IBM to develop a new blockchain solution to help manage and track the paper trail of numerous shipping containers worldwide by digitising the supply chain process.
The jointly developed solution will be based on Linux Foundation's open source Hyperledger Fabric, and will be rolled out for use in the shipping and logistics sector.
It is hoped the solution will also help improve transparency and secure sharing of information among trading partners, as well as reduces the time products spend in the transit and shipping process. It will further help in improving inventory management and will reduce waste and cost.
International Container Terminal Services (ICTSI) is set to place an order of advanced equipment for the handling of mega vessels at its terminal in Manila, Philippines.
The order is part of ICTSI's $80m capital equipment programme for its Manila International Container Terminal (MICT), and will include five post-Panamax quay cranes capable of servicing up to 13,000 twenty-foot equivalent units (TEU) of boxships.
The cranes will also feature a maximum reach of 20 containers across and twin lift rated load capability, becoming the largest cranes used in the intra-Asia trade.