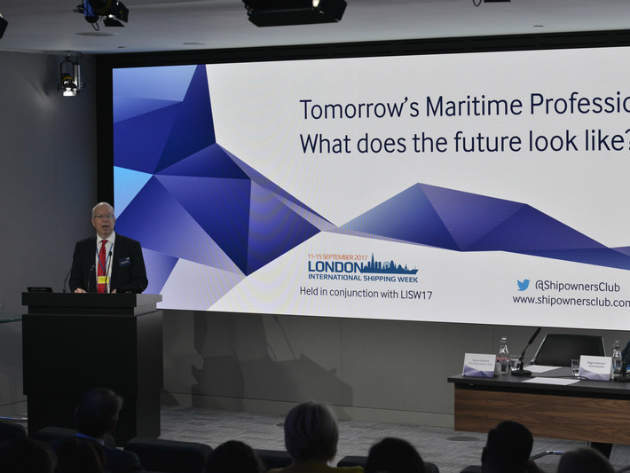 In an announcement made during September's London International Shipping Week (LISW) event, UK Transport Secretary Chris Grayling revealed a series of measures aimed at turning Brexit Britain into "the world's best maritime industry". The plans include increased collaboration with industry partners, doubling the number of apprenticeships offered by maritime employers, and the launch of a shipbuilding "renaissance".
The announcement came one day before the UK signed a Memorandum of Understanding with its former colony Hong Kong to strengthen their ties in the sector.
Looking towards the future of the country's maritime industry up to 2050, skills development is central to ensuring the sector stays ahead of the curve.
But the curriculum being taught to new generations of maritime professionals is largely outdated in its approach, and hasn't yet caught up with the rapid digital transformation the industry is experiencing.
Does the maritime syllabus match reality?
Speaking at a LISW panel event, deck cadet Hannah Beebe from City of Glasgow College said: "Technology is there but it is not used because this traditional syllabus seems to be favoured, which doesn't reflect what really happens on board and what you really need to be able to work on board.
"I've spent 12 months at sea in the last two and half years, and in that short time I've already noticed how vast the difference is between what's taught, what's required to know as part of the syllabus and what's actually happening on board. The training doesn't match up with what's currently here."
Beebe said that two years ago, she would have never considered looking into the field of robotics for potential applications within shipping, but now that is something she would pursue – a reflection of how fast the industry is changing.
Beebe's views were echoed by City of Glasgow College's head of curriculum Angus Fergurson, who said that from an educational point of view, technology has been of great help, but questioned whether the current methods of assessing the cadets' skills are becoming obsolete.
"For the future maritime professional, when we look at assessing their competence in the workplace, why do we keep asking them to memorise lots of stuff, to recall it in a written format in an exam," Fergurson said. "Is that really the best way to measure competence in the future? I don't think so. For future maritime professionals, hopefully that will change to reflect it."
While the maritime industry is experiencing rapid digital disruption and increased crossover with other advancing sectors such as robotics and AI, there is no one better equipped to handle this transformation than tech-native millennials, the panel agreed. But to offer future maritime professionals the best head start, an updated approach is urgently needed. The announcement from the Department for Transport mentions plans to develop "a maritime skills strategy that identifies the industry's future skills needs and the steps required to achieve them".
Asked for recommendations of how best to proceed, Futurenautics CEO Roger Adamson said: "Understand the technology and embrace it; don't look in maritime, look outside of maritime, at the technology that's happening everywhere. And look for the opportunities, and where you can create value from that technology."