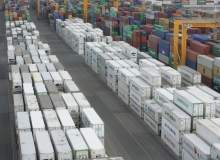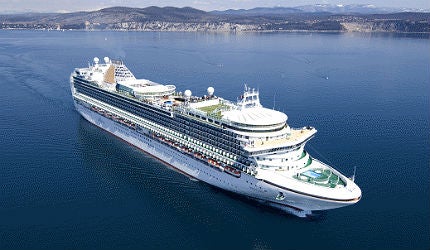 The final death toll reached 39 in the aftermath of a deadly collision between two ferries on the night of Monday 1 October, Hong Kong's worst maritime accident in more than 40 years.
An official investigation has been launched to discover the root causes of the collision and the deaths onboard a boat being used by the Hongkong Electric Company to take workers to see the fireworks for China's National Day celebrations.
Although the investigation is set to take around six months to draw its conclusions, concerns have already been raised about the working conditions of ferry crews, as well as the rising age of this declining Hong Kong workforce.
The UK's largest cruise ship is expected to launch in summer 2014 after P&O Cruises began construction of the unnamed 141,000-ton vessel at Fincantieri's Monfalcone shipyard near Trieste, Italy.
The cruise ship will be capable of carrying more than 3,600 passengers and its interiors are being designed by British design company Richmond to add "an elegant and timeless Britishness", according to P&O Cruises managing director Carol Marlow.
The ongoing problem of piracy off the coasts of Africa, both east and west, was highlighted once again in October, after seven crew members of a cargo ship owned by French marine service company Bourbon were kidnapped off the coast of Nigeria. The crew members, including six Russians and one Estonian, were freed from captivity with the help of the Nigerian military on 1 November, although details of the rescue have not been released.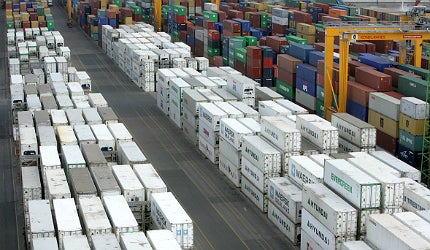 Shipping containers at a terminal
---
Russia's Global Ports Investment is now the full owner of the Vostochnaya Stevedoring (VSC) container terminal in the Russian Far East. The company increased its stake in the terminal from 75% to 100% in an agreement with owner DP World, which is currently disposing of its less profitable assets in Russia and elsewhere. The deal is good news for APM Terminals, which bought a 37.5% stake in Global Ports in September to establish its presence in the Russian market.
Heavy flooding in Argentina caused chaos at port terminals near San Lorenzo towards the end of October, with operations disrupted at the terminals of Vincentin, Nidera, Toepfer and LD-Timbues-Noble. The delivery of goods by truck to the terminals was suspended while the long process of clearing the flood damage, including the restoration of fresh water and telephone lines, took place.
The shipping industry is in the midst of a concerted effort to reduce vessel emissions to comply with increasingly strict environmental regulations. A partnership of MAN Diesel & Turbo and HHI-EMD has now developed the first Tier III-compliant diesel engine using exhaust gas recirculation (EGR).
Tests of the engine revealed a low penalty of around 1-3g/kWh. The engine can also run in a fuel-optimised Tier II mode, although the AP Moller – Maersk Group, the owner of the first under-construction Tier III EGR vessel, has committed to running the ship in Tier III mode for at least 20% of its operations.
Last month's other major environmental tech story came from Germanischer Lloyd subsidiary FutureShip, which announced its successful development of a zero-emission fuel cell propulsion system for shipping firm Scandlines. Ferries using the fuel cell system could be launched in the Baltic region within the next five years, according to FutureShip. The company's fuel cell propulsion system will use excess electricity from wind turbines in northern Germany and Denmark to access hydrogen for use in the onboard fuel cells.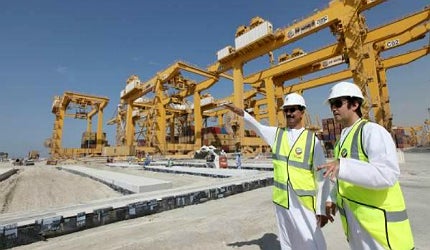 Jebel Ali Port in Dubai
---
The UAE's effort to develop its potential as a major international shipping hub has taken another step forward, with work starting on the $850m project to build a third terminal at Jebel Ali Port in Dubai. The Terminal 3 project being overseen by the TOA-Soletanche Bachy joint venture will create a terminal with a 1,860m quay, a draft of 17m and a 70-hectare storage yard.
The terminal, set to be equipped with 19 ship-to-shore quay cranes and 50 rail-mounted gantry cranes, will be able to handle the world's largest container vessels and is expected to increase the port's annual cargo-handling capacity by four million teu.
---
Related content
---
September saw a number of new port expansion plans announced, while Khalifa Port's first phase was completed and an Indian container terminal contract fell through.
August brought with it a number of high-profile, high-value orders, especially for research vessels, while the next generation of mega-ports and terminals geared up for operation.
---