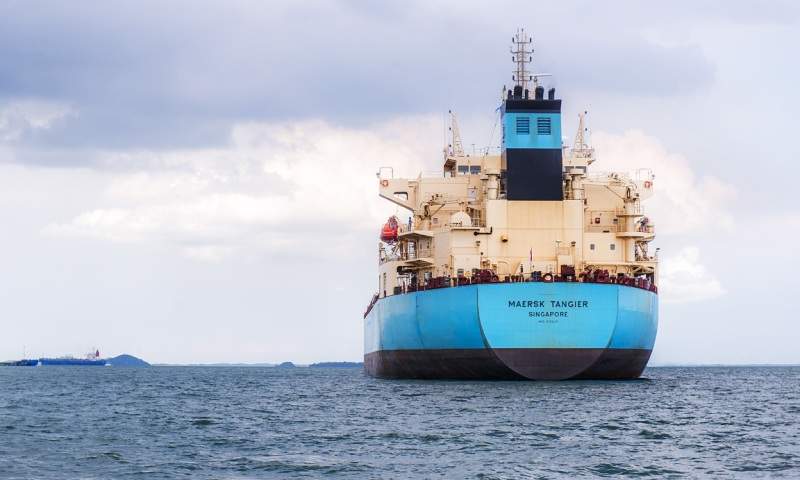 A.P. M øller-Mærsk (Maersk ) entered a deal to sell its tanker business unit Maersk Tankers to A.P. Moller Holding subsidiary APMH Invest for $1.1bn in cash.
Under the agreement, A.P. Moller Holding will take over the entire organisation, portfolio, and obligations of Maersk Tankers.
The company will also assume all outstanding capital commitments of the fleet renewal programme.
The deal is scheduled to be completed next month and represents the second transaction under Maersk Tankers' strategy to separate its oil and oil-related activities.
---
Fincantieri secured a contract worth roughly €310m from Monaco-based Silversea Cruises to construct a new ultra-luxury cruise ship.
The new vessel will feature a capacity of 40,700t and will be able to carry up to 596 passengers on-board.
It is currently scheduled for delivery by 2020.
---
Hyundai Heavy Industries (HHI) won a $800m contract from South Korea-based dry bulk shipping service provider Polaris Shipping to build ten very large ore carriers (VLOCs).
The deal is the biggest single order received by HHI in the last five years. In 2012, HHI secured an order from a Greek shipping company to build ten large-sized containerships.
Each vessel being built as part of the new order will be 340m-long, 62m-wide and 29.8m-high.
---
United Arab Emirates (UAE) based port operator DP World Group commenced the construction of a deepwater port in Posorja, Ecuador, which will require an investment of more than $1bn.
DP World is set to invest $500m for the acquisition of land during the development's first phase, as well as carry out the dredging of a new access channel, a 20km access road and a 400m berth to handle containers and other cargo.
The ongoing investment will also see the development of a 1km² logistics and industrial park adjacent to the port, which will be known as the Special Economic Development Zone.
---
The Maritime and Port Authority of Singapore (MPA) partnered with the Ministry of Foreign Affairs of Japan (MOFA Japan) and ReCAAP Information Sharing Centre (ReCAAP ISC) to develop a new programme to help counter piracy and armed robbery against ships in Asia.
The newly launched Capacity Building Executive Programme is designed for senior-level personnel with at least ten to 15 years of experience in maritime enforcement.
ReCAAP-contracting parties from The Association of Southeast Asian Nations (Asean ), as well as representatives from Indonesia and Malaysia, participated in a ten-day long training session as part of the initiative, which took place from 27 September in Singapore and Japan.
---
Meridian Port Services (MPS ), a container terminal operator that handles seaborne freight traffic in Ghana, is set to make a new investment in innovative port technology with an aim to improve operations and efficiency across the ports in the country.
The investment includes an order to purchase 27 new gantry cranes for the expansion of Tema Port in Ghana, according to Ghana News Agency (GNA).
The port is being operated by MPS, which is a joint venture between the Ghana Ports and Harbours Authority (GPHA), Meridian Port Holdings, APM Terminals and Bolloré Transport & Logistics.
---
Rolls-Royce signed a letter of intent (LOI ) with Inmarsat to offer improved energy management solutions for ships.
Rolls-Royce seeks to make its energy management system available via Inmarsat Maritime's Fleet Xpress high-speed broadband service under the new agreement.
Rolls-Royce's Energy Management 2.0 software is designed to collect data from various ship control systems and equipment sensors to help reduce energy consumption and support environmental compliance.
---
GasLog Partners ' board of directors approved an agreement to acquire the entire stake in the Solaris liquefied natural gas (LNG) carrier from its parent company GasLog for a sum of $185.9m.
The GasLog board of directors and GasLog Partners' conflicts committee also approved the deal, which includes $1m for positive net working capital balances that will be transferred with the vessel.
GasLog Partners aims to fund the acquisition via cash on hand and the assumption of Solaris' existing $117m debt.
---
Finland-based technology group Wärtsilä tested its new automatic wireless induction charging system on-board a hybrid coastal ferry, MF Folgefonn, in Norway.
The trial saw MF Folgefonn become the world's first commercial ferry to charge its batteries with high-power wireless charging capability.
Owned by Norwegian ferry operator Norled , MF Folgefonn has a length of 85m and is powered by electric solutions.
---
Construction work for the first of two liquefied natural gas (LNG) powered Costa Cruises ships commenced at the Meyer Turku shipyard in Finland.
The ship has been tentatively named Costa Smeralda and will be owned by Costa Cruises' parent company Carnival.
It is currently scheduled to enter service by October 2019.