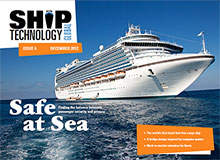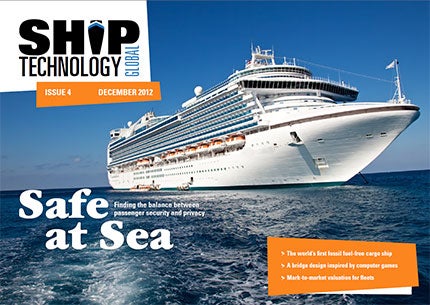 The issue of security across the travel industry has changed enormously in recent years, with new practices and procedures designed to ensure passenger safety. We find out what this has meant for the cruise industry, and how operators can tread the fine line between security and passenger privacy.
We also explore a new bridge concept which aims to revolutionise bridge resource management and the way crews interact with equipment, and take a look behind the development of the world's first 100% fossil fuel-free sailing cargo ship in the UK and Ireland.
Moreover, we find out why market-to-market valuation is critical to ensuring the financial health of a commercial shipping operation, and we explore today's sophisticated communication technologies for ship-to-shore information exchange.
Click here to read the latest issue.
In this issue
Safety at Sea
New practices and procedures in recent years to ensure passenger safety have changed the travel industry has changed enormously. For the cruise industry, this has included state-of-the-art surveillance technology to safeguard access to ships, but ensuring ship security without invading guest privacy is a challenge.
Read the full article.
Bridge to the Future
Ship designers and builders Ulstein, along with a group of Norwegian designers, have used concept cars, movies and games to develop a futuristic concept of ship bridge design.
Read the full article.
Sailing Fossil Fuel-Free
Development of the world's first 100% fossil fuel-free sailing cargo ship has begun. Rowan Watt-Pringle reports on the engineering design of the vessel that could revolutionise cargo transportation by sea.
Read the full article.
Staying Afloat in Rough Waters
Do you know the value of your business on any given day? Do you have the means to calculate your fleet's mark-to-market value? Triple Technology freight risk solutions manager Javier Navarro contends if you hesitate to answer these questions, your company's future may be at risk.
Read the full article.
Information at the Edge of the World
The maritime industry is becoming hugely data intensive and, as a result, modern fleets form a complex IT network, with individual vessels hosting servers, multiple terminal access points and an extensive range of computer-based applications. Lawrence Poynter, product director at iOra, explores the sophisticated connectivity solutions that can keep the fleet afloat.
Read the full article.
Next issue preview
The need to balance speed, power and economy has led to rapid innovation in marine propulsion over the last few years, resulting in a host of new engine designs. We compare leading fuel engines with hybrid designs, and ask if the future could lie in electrically powered and propelled ships. We also explore research into environmentally friendly fuels and what it could mean for shipping operators in terms of technological capabilities and economic realities.
Could there soon be an army of autonomous robots patrolling the world's oceans? As innovators in the US strive to make this a reality, we ask the creators of Wave Glider how real-time information gathering robots could optimise sea routes and improve communication. We also take a look at Atomflot's expanding nuclear icebreaker fleet and how it could boost Russia's coal export prospects.
The next issue will be out in February. Sign up for your free subscription to get each future issue delivered directly to your inbox.
Digital magazine FAQ
The digital magazine is viewable on any computer with Flash Player installed. It is also viewable on mobile devices, iPhones and iPads, although some features and videos may be disabled.