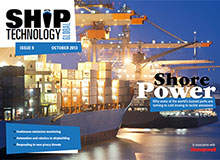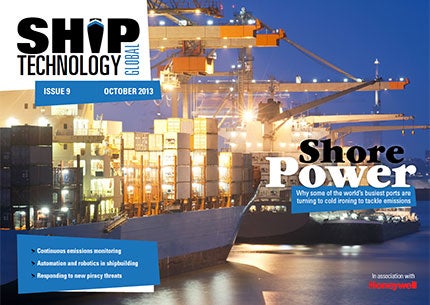 With regulations from the IMO and other authorities coming into force over next few years, the constant monitoring of emissions remains a concern for the industry. We profile the technologies helping ship operators to keep emissions on the right side of the law.
We also take a look at the industry's largest shore power projects and explore the environmental and business advantages of this increasingly popular practice for powering docked ships.
Moreover, we take a look at new legislation for ballast water management, ask security providers about the growing need for maritime security, intelligence operations and training to protect fleets in high-risk environments and profile the next generation of robotics and remote-controlled technologies for the shipbuilding sector.
Click here to read the latest issue.
In this issue:
Piracy Update: September 2013 In September, navies and security forces engaged in anti-piracy operations made some decisive gains against piracy, especially around East Africa. In partnership with OceanusLive, we report on the latest incidents. Click to read the full article.
Taking Control Ship emissions are facing increasingly tough control as an array of regulations comes into force over the next few years. We look at the monitoring technologies available. Click to read the full article.
Shore Power Auxiliary engine emissions from berthed ships are a major source of pollution. Ship Technology Global looks at the benefits of shore-side electrical power in use at some of the world's busiest ports. Click to read the full article.
Ballast to the Future Impending legislation regarding ballast water management is moving the issue increasingly to the fore. Operators, regulators and industry bodies discuss the need for consensus and clarity. Click to read the full article.
Staying Ahead The situation in Somalia has improved, but the threat of piracy is still evolving around the world. We ask private maritime security experts how they are adapting their strategies to counter new drivers of piracy in Western Africa. Click to read the full article.
The Robotic Shipyard Automated technology and robotic systems are as big a part of modern shipbuilding as in many other industries. We investigate how robots are aiding their human colleagues. Click to read the full article.
Kai Tak Cruise Terminal, Hong Kong Kai Tak Cruise Terminal is a new terminal in Hong Kong that will consist of two beths and a terminal building. It is located at the south-eastern end of the former Kai Tak Airport's runway, within Victoria Harbour. Click to read the full article.
Next issue preview
In August the UK declared its support for the Maritime Labour Convention. We explore what the regulations will mean for British shipping and how the move intends to remove obstacles to regional trade.
We also take a look at a new ship designed to stay stable in all conditions around dangerous oil platforms, find out how a new suite of security technologies installed at Houston Ship Channel will improve preparedness and response to security risks, and explore how a project researching seafarer fatigue aims to find new tools to tackle safety issues.
Moreover, we announce the winner of the Ship Technology Award 2013, and take a look at Toisa's new X-Bow offshore construction vessel and the STREAM 500 LNG new generation container vessel design.
The next issue will be out in December. Sign up for your free subscription to get each future issue delivered directly to your inbox.
Digital magazine FAQ
The digital magazine is viewable on any computer with Flash Player installed. It is also viewable on mobile devices, iPhones and iPads, although some features and videos may be disabled.