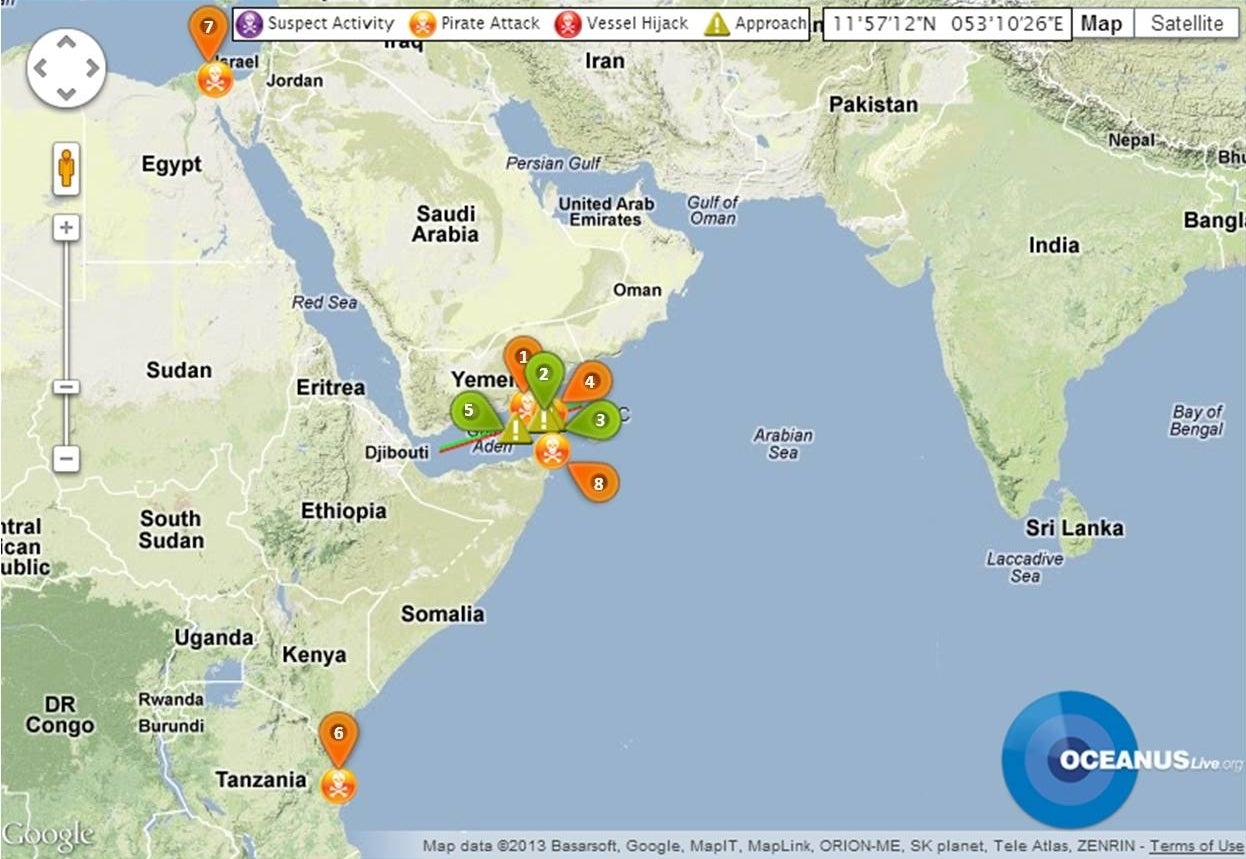 Horn of Africa
A total of nine incidents ranging in severity occurred off the Horn of Africa, with most of those occurring in the Gulf of Aden. Three container ships, three tankers, a supply ship and an Iranian fishing vessel were involved in the incidents, with details regarding an attack on 14 March still unknown.
Some confusion still surrounds the attack on an Iranian fishing vessel that occurred on 28 March, as differing reports state the incident to have been either an attack or hijack, while other sources state the pirates were disrupted by Counter Piracy Forces.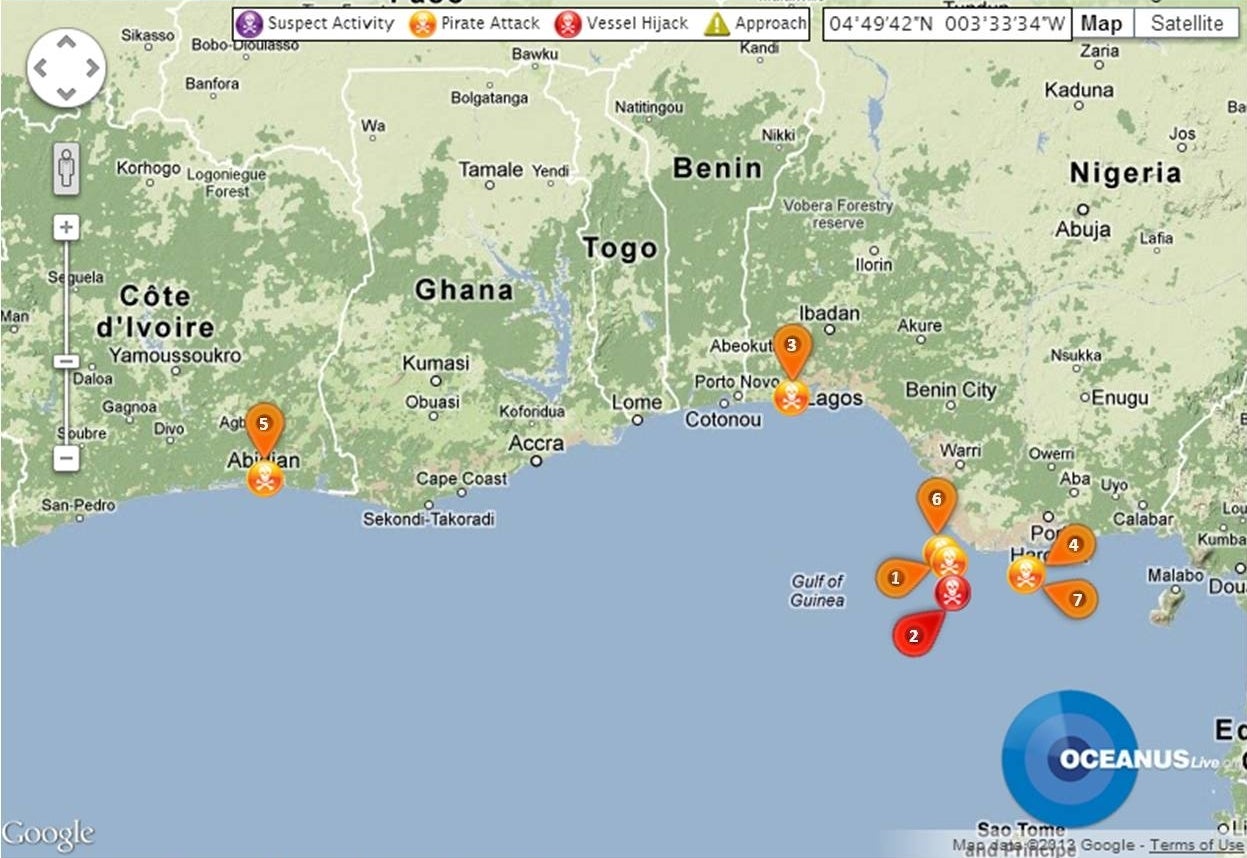 West Africa
Seven incidents occurred off the coast of West Africa throughout March, including a confirmed hijacking. All but one of these incidents came off the coast of Nigeria, with the OSV Armada Tuah 22 hijacked south-west of Brass on 4 March. Some hostages have been released, however two remain kidnapped. The hijacking came just two days after a Master was reported to have been killed during an attack on the trawler Orange 7 off the coast of Bayelsa, Nigeria.
Other attacks include two robberies, one of which resulted in items being returned after the perpetrators were caught, and a possible boarding on 11 March, south-east of Bonny River.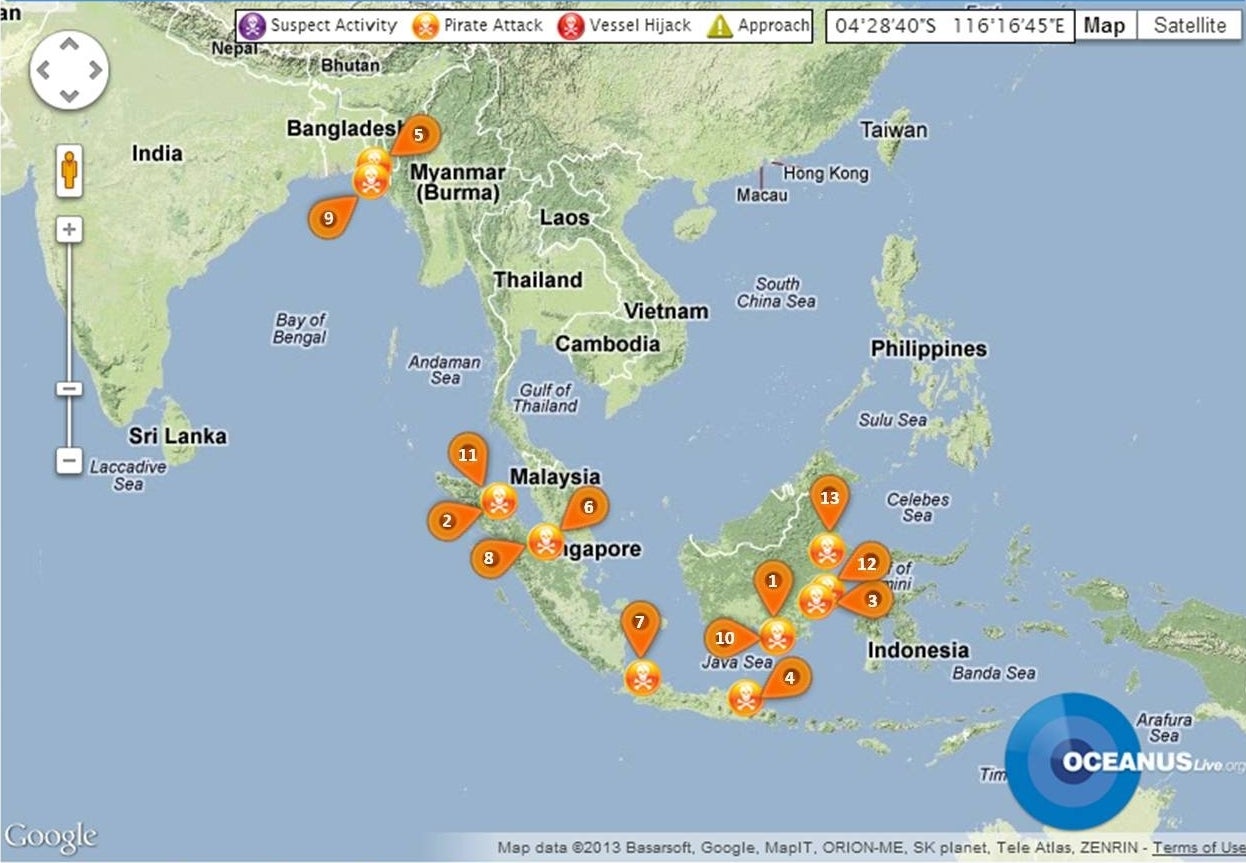 South East Asia
South East Asia witnessed considerable piracy activity in March, with no less than 14 incidents. Robberies were frequent, particularly in and around the Java Sea area of Indonesia where carrier vessels were targeted.
One incident in particular, occurring on March 25, saw three trawlers attacked off Cox's Bazar near Bangladesh, saw between 21 and 32 fishermen killed. The incident has triggered action to be taken against increased pirate activity within the region, with Bangladesh Coast Guard Lt Commander Mohammad Yusuf stating: "The navy and the coast guard have started the operation in light of the current situation."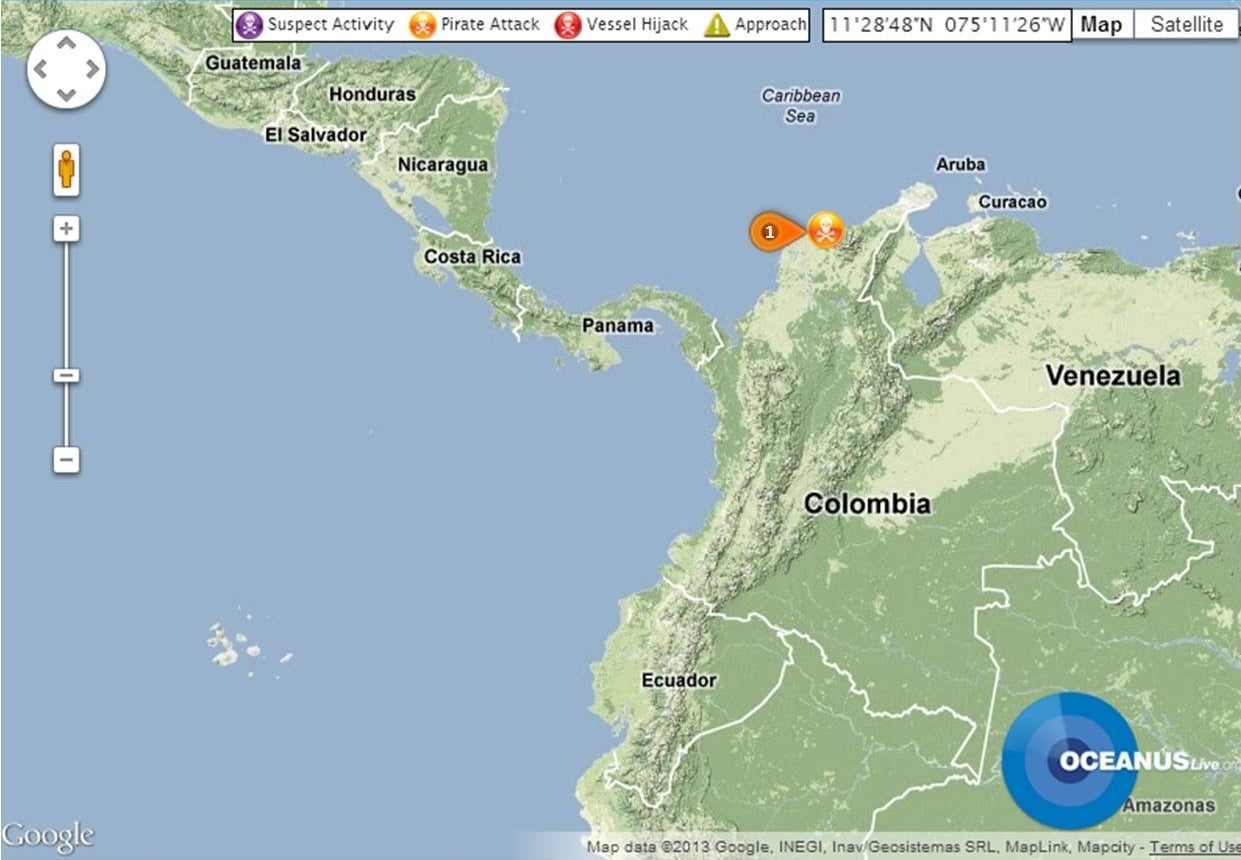 South Americas
There was just the once incident of piracy recorded near the South Americas in March, with the Liberian Bulk Carrier Caroline Oldendorff the subject of a failed robbery while it was anchored in Puerto Prodeco, Colombia. Two robbers boarded the vessel, with one escaping overboard after the attempted robbery had been foiled.
---

---
Oceanuslive.org provides maritime situational awareness for ship and yacht masters, CSOs, DPAs and relevant authorities, to enhance security and safety at sea.
---