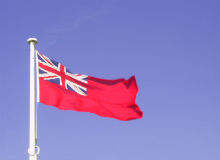 Like many other industries in the UK, shipping has to fight for the attention of the younger generation. One of the more pressing matters, however, is not just attention, but recruitment.
The number of UK seafarers active at sea in 2014 was estimated to be 22,910, and there was in fact an increase of 300 in the number of UK officers. This was the first such rise since 2010.
Nevertheless, despite this welcome increase, 2011 statistics show an estimated 27,000 UK nationals were working regularly at sea. Going back further, the number of British officers in the Merchant Navy fell from 41,000 in 1975 to 28,000 in 1982. In a country with such a proud maritime history and reliance on the sea, this does paint a worrying picture.
One initiative that is trying to stop the decline is Sea Vision, a not-for-profit organisation that places a great deal of emphasis on school engagement and uniting the youth of today with the maritime opportunities of tomorrow. Gary Peters spoke to Ewen Macdonald, Sea Vision director, to find out more.
Gary Peters: Can you talk me through the origins of Sea Vision?
Ewen Macdonald: Sea Vision is all about promoting awareness and it started as a project to counter sea blindness. Here we are as an island nation and a large majority of everything we use comes in by sea.
How well do you really know your competitors?
Access the most comprehensive Company Profiles on the market, powered by GlobalData. Save hours of research. Gain competitive edge.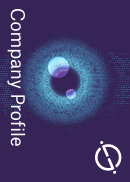 Company Profile – free sample
Thank you!
Your download email will arrive shortly
Not ready to buy yet? Download a free sample
We are confident about the unique quality of our Company Profiles. However, we want you to make the most beneficial decision for your business, so we offer a free sample that you can download by submitting the below form
By GlobalData
But, ever since the people have gone out of the industry, what is left? There's the technological bit, but it's invisible. Lots of great work goes on, but the awareness of what it does and the career opportunities it offers young people is becoming less and less obvious.
As Sea Vision developed, it changed from promoting awareness to the general public about Britain being an island nation, to focus more on tomorrow's workforce and about trying to secure our share of the talent pool, which of course we need if we are going to continue to succeed.
---
---
Médecins sans Frontières has embarked on its first ever rescue mission at sea.
---
We are all about trying to tell a story, and it is a great story.
GP: What do you hope to achieve?
EM: The industry has never really got together and therefore doesn't have the impact and get the prominence that it deserves. That's what Sea Vision is about; trying to fill the gaps.
We started out as being all things to all men, but I felt we lacked a coherent strategy. Now we have an offering that is focused on people aged 11-22, on education and careers-related activity. This is all about opportunity and telling young people, 'it might not be what you want to do, but at least find out a little bit about it', rather than the default position of ignorance. There are some great jobs.
You can look at Sea Vision as a shop window. You're walking down the high street and you see a maritime store. It has lots of departments in it, but the shop window has a display. One of the big challenges is how to attract interest and direct people to something they don't know exists. It's not easy.
GP: So, what are some of the initiatives you use to increase awareness?
EM: We run programmes – one called SEA – Seas, Education, Awareness, and through schools we offer engagement from the first year of secondary school up to the end of sixth form.
From this they can do different activities. It might be going on board a ship or to a maritime exhibition. That can work in any maritime location around the country.
We also have curriculum-linked projects that run nationally and we are linked to STEM-based passports.
We run maritime weeks. This year we took over the curriculum of a secondary school in Hampshire for a week. Sea Vision coordinated and ran it, with 29 sector organisations [helping]. This included geography classes inside shipping containers, as well as marine scientists doing experiments and lecturers talking about ship stability.
The point being, if you do something for an hour or two, it's great, but the following week or month, it goes straight out of their heads. This is why we have continuation. It's a case of building the trust and relationship with teachers.
We also work with teachers and careers advisors so they better understand what careers the sector can offer. And we have a careers portal that we are developing that allows people to plot a possible career in the sector.
GP: Looking at social media, how important is that in addition to support from the media industry in spreading your message?
EM: Because we are totally under the horizon, some [publications] are not that interested.
The message from that is one to sector, saying 'look, all this is going on, so share it with young people in your network'.
"Young people are very interested in technology and a lot of the stuff we are talking about is cutting-edge."
It can be a bit frustrating sometimes. It's not force feeding, but simply saying 'we're here and interested in you'.
This sector of ours is historical, but you don't have hundreds of dockyard workers going back into the community and thereby automatically bringing through the next generation. We have to use more modern methods to get that message out there."
GP: The industry – with technological advances such as unmanned systems – is changing. So, that opens up jobs for future generations that may not exist today…
EM: Young people are very interested in technology and a lot of the stuff we are talking about is cutting-edge. Technology is not a bad thing; I think it's a good thing. But, the impact it's had is to reduce the headcount so drastically that you no longer have an absolute wealth of role models in the community.
Of course, you do have people working in it [the sector], but almost invisibly.
GP: We've recently had the UK Maritime Growth Study from the government that looks at what needs to be done to keep UK maritime at the top table. This mentions more proactive action to replenish and develop skills. So, there is recognition of the problem?
EM: I think the government has always been well disposed to this, and the great thing from the growth study is the encouragement to come together.
There are lots of pockets of good practice, but if you don't coordinate what you are doing the impact you achieve is significantly less.
If you look at the recommendations in the study, many of them are about training, careers and awareness.
What we need to do is create a better focus on what we do have. We need to use all the information and opportunities and bring them together.
GP: How important is internet access and communications onboard ships in enticing the next generation?
EM: [The importance of] digital connectivity for young people is somewhere near the same level as oxygen and water. It's not true in all cases, but it's not the type of thing they expect not to get, so they don't tend to ask about it.
You find that the normal defence that comes up is the huge cost [of installing the equipment]. I don't debate that it is expensive.
For young people, it is going to be a factor that makes it unattractive to many. If somebody is really interested, they'll accept it. But, for those who are unsure, it might be something of a negative.
GP: Why has the industry found it difficult to promote its image?
EM: Because it is out of sight and out of mind. Nearly everything we do is over the horizon. It's not visible.
If I'm talking about construction, you're walking past the buildings and the same goes for the automotive industry, seeing cars.
But, when did you last see a ship? There is nothing that makes people think about it. It is very swept up. But, it does happen, 24 hours a day. The industry ticks along and there is nothing that makes people stop to think about it.