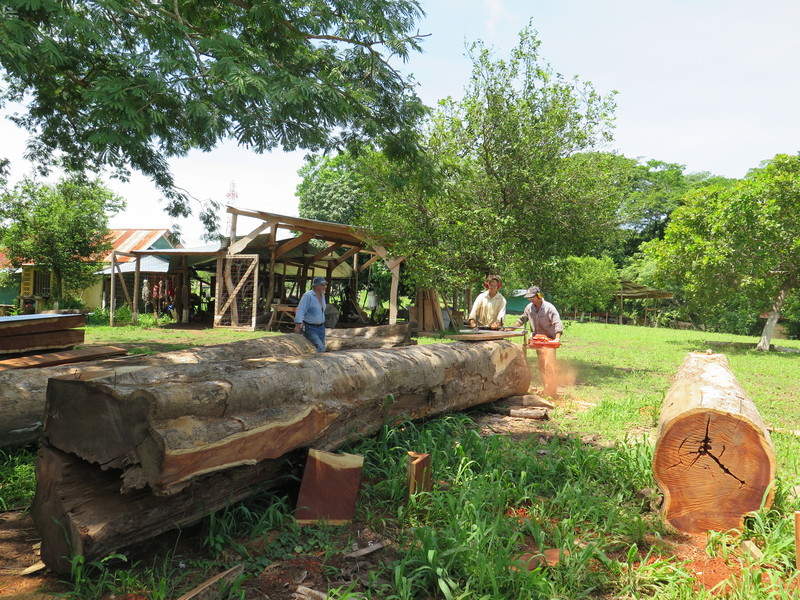 As marine emissions continue to move up the global environmental agenda and the shipping industry works to identify suitable lower-emission fuels for the future, the commercial shipping industry is ripe for alternatives. Liquefied natural gas and other fuel options are gaining traction for Triple-E container ships and other massive cargo vessels, but on the more artisanal end of the shipping spectrum, a radical alternative is doing away with emissions entirely.
The last few years have given rise to a number of small companies looking to resurrect sailing cargo vessels for the 21st century. From the Schooner Apollonia project along the Hudson River to Fairtransport's brigantine Tres Hombres, which shuttles transatlantic cargo between Europe and the Caribbean, sailing cargo start-ups are building a zero-carbon community and leveraging the bygone skills of traditional shipbuilding.
It was working on the Tres Hombres that galvanised the core leadership team of Sailcargo, a start-up that is currently hard at work at a 'jungle shipyard' in Costa Rica building Ceiba, a square sail/schooner hybrid that, once complete in 2021, will be one of the largest sailing cargo vessels of its kind. Sailcargo, which got its first finance boost through a successful $30,000 Kickstarter campaign, plans to use Ceiba to ship cacao and coffee from Costa Rica to Vancouver, Canada and other Pacific ports along the way. The ship's sails will be supported by a 100% electric engine and solar batteries to provide auxiliary power.
Emissions-free cargo transport is an idea that sells itself, but it doesn't guarantee success – with the bigger-is-better economics of the modern shipping industry, is there a profitable place in the market for a true zero-emissions alternative like Ceiba? Sailcargo managing director Danielle Doggett thinks so; here she outlines why.
Chris Lo: What is it about Costa Rica that makes it suited to a project and business like Sailcargo's?
Danielle Doggett: Costa Rica is one of the best places in the world to do a project like this. They operate 99% emission-free for their national power, and they have a lot of legislation in place that supports environmentally active thought. Right now they're working on a nationwide electric car set-up, and they've just cut all import taxes for electric vehicles to zero. Also, here we're required to get an environmental permit for every single tree we cut, which ensures everything is being done with the best practices possible in terms of selective forestry.
CL: What have been the major challenges involved in establishing the 'jungle shipyard' where Ceiba is being built?
DD: I wouldn't say it's been overly tough – the community's been supportive of us, the country's been supportive, we've had volunteers when we need them and we've been able to hire people from the community when we needed them. But it has been a whole year of focusing 100% of our efforts on building up this shipyard from scratch.
We had to run everything through solar power that we installed; we had to put the poles in for the internet and phone line. It was really starting from the ground up. Building the shipyard hangar has been our biggest challenge to date, and that's nearing completion right now, which is extremely exciting.
CL: What's the latest update on the progress of the ship's construction?
DD: I wouldn't say we're exactly on schedule, but things have been progressing very well. We have about 25% of the timber for the ship already milled here on site, which is something not a lot of people realise. We're actually finishing milling up the last of the densest hardwoods that we have now. So we're cutting up all the keel pieces and stem pieces right now, with the Alaskan sawmill.
CL: What place do you see a vessel like Ceiba finding in the cargo sector, and how does its design reflect those goals?
DD: I definitely think Ceiba has a place in the marine sector. Obviously it's not competing directly with the largest Triple-E ships, but we're going to offer a liner service from Costa Rica to Canada, stopping at several places in between.
The ship is specifically designed to sail this route, with the specific cargo density of approximately two cubic metres to the tonne. So that's looking at things like coffee and cacao, and other things around the weight of barley. We can bring things like coffee and cacao from Costa Rica up to the markets in Vancouver and Seattle, and then carry down the barley and other products, because down here they have an expanding craft beer market. So that's working out very well.
Some people think we believe all the ships should be replaced with sailing boats. That's not really practical and it's not really what we're trying to say, but it would be nice to say, 'We're a for-profit company, we offer dependable service, we create no emissions,' and our shareholders, at the end of the day, get dividends and they're happy.
CL: How difficult will it be to integrate modern propulsion and power systems on to a commercial sailing cargo vessel of this size?
DD: The reason we feel confident with this is because I've already worked on a project that did this installation. It was in the north of Iceland in a town called Húsavík. They have a little wooden schooner called Opal, and Opal was converted to a 100% electric engine. Part of our team worked there, including myself and one of their lead engineers. And that's who makes up our team right now.
We're communicating with the company, North Sailing, which installed that engine. We can already look at the precedent that's been set with the electric engine, and make improvements. We're also looking at doing some simulations in Germany, switching to using two propellers instead of one that Opal had, for efficiency.
CL: Sailcargo launched after a successful Kickstarter campaign, and continues to seek investments from the public. How is the financing situation now?
DD: We did have a successful campaign, in which we raised $30,000 in one month, which was incredible. But every single other penny has been through investment. Right now we have over $250,000 cash investment from investors around the world, and we're looking good on funding the rest of the $3.6m solely through investment. This year we have another $250,000 in intended or promised investments. So we are actively seeking shareholders and any amount, up to 49% of the company, is available to individuals or companies that want to invest.
CL: Once Ceiba is in operation, what is your business model for maximising profits from sustainable cargo transport?
DD: One of the things we looked very closely at was the size of the vessel compared to the route it will run. With similar vessels we've seen out there, sailing cargo ships, in my personal opinion they're too small for how far they actually go, meaning it's difficult to make back that revenue. But for us, we try to do the longest route possible that we can do twice a year.
We've already done a lot of market research into this, including going to Vancouver, which is one of our northern hotspots, and interviewing people. We focused on coffee, because we will be more expensive – it's a premium product and a premium service. We asked, 'Will people pay this? We need to know if people are willing to pay more for this service.' And every single person we spoke to, once we were able to explain why, they said, 'Yes, we will pay that extra price, it's worth it.' Some people even told us we should be charging more.
CL: How are you anticipating Ceiba will perform once it's in service, compared to standard cargo services?
DD: We're very excited to sail the boat. So she's designed for deep-sea ocean voyages, so she can handle anything like that. She should be fairly fast. We tried to optimise cargo capacity and speed, but she's by no means a bathtub. She will likely maintain a lower average speed than the diesel ships, but when everything is taken into consideration, including the average wait times that those vessels have in port, there's even a small chance that Ceiba could be faster. This is due to the fact that we won't have wait times in port, because we can either unload ourselves or go to any size dock. We can even unload from the water. We also won't have to wait in line to bunker fuel, ever.
CL: Are you hoping to expand on your first vessel and develop a fleet of sustainable sailing cargo ships?
DD: Without losing track on this project and completing Ceiba to the best of our ability, this shipyard is for sale and we've already had some of our investors show keen interest in purchasing the shipyard for the purpose of maintaining it as sailing cargo shipyard. We've also had interest from other countries around the world, saying, 'We would like to have a sailing cargo ship.' So I think there's a possibility of a fleet!