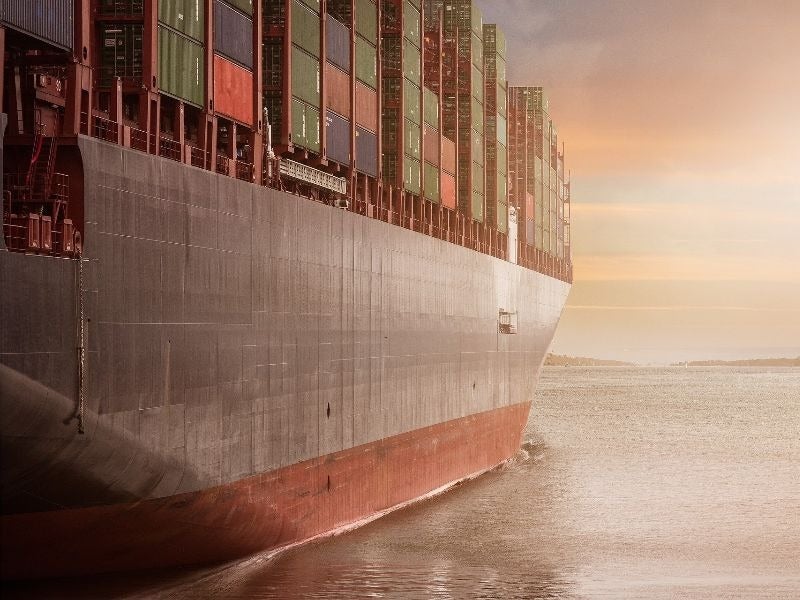 You can read the first part of this piece, The impact of Covid-19 on the global shipping sector: part 1, system shock, here.
You can also read a timeline of the most significant events involving the shipping sector here.
April: signs of recovery?
As the world enters the fourth month of the coronavirus pandemic, the data from VesselsValue looks more encouraging. In particular, Economakis said in April, "capesize cargo mile demand has recently improved in late March, led by a recovery in demand from Japan and South Korea, although Chinese figures are still low". With rates just under $6,000 earnings per day on 1 April – up from $2,000 in early March – he says improvements should be expected in the future.
"One way to limit peak growth is to demolish overaged or at least commercially lesser superior tonnage."
A recovery also could be in the cards for the container sector, with the weekly number of large container ship journeys originating in China now going back up. "Now many sectors are showing recent recoveries in demand, which should lead to improvements in the markets," adds Economakis. "However, the situation developing daily is so critical to keep a careful and regular eye on the evolving demand data."
During his webinar last week, Sand also pointed to the demolition market as a silver lining. "We are continuously operating in a market with too much capacity but as for dry bulk shipping, we have seen five million deadweights being sold for demolition in the first (almost) three months of 2020," he said during the webinar.
"One way to limit peak growth is to demolish overaged or at least commercially lesser superior tonnage."
Although undoubtedly positive news, this trend is already slowing down as the pandemic takes over India and its neighbours Bangladesh and Pakistan, which own some of the largest demolition yards in the world.
"However, we are going to see much lower demand growth," Sand added. "We need to offset this negative effect by also limiting peak growth. And one way to limit peak growth is to demolish overaged or at least commercially lesser superior tonnage by taking it away from the market."
In addition, the current delay in deliveries from China is providing some much-needed relief for an oversupplied market like shipping.
Finally, adds IHS Markit's Lee, additional relief could come from "enforced delays in shipbuilding and repairing activities including scrubber installation. Also delayed but not cancelled trade deals may support shipping demand in the medium term"
The need to keep globalisation alive
Ever since Europe became the epicentre of the Covid-19 spread, a sentiment widely shared across all Western markets and beyond is that there is a firm need to keep the economy going, something that is not only paramount to individual countries but also the globalisation-dependent shipping sector.
"One of the biggest long-term impacts of this outbreak will be that now countries/companies will be wary of putting all their eggs in one basket," explains Kunar. "People will surely look into diversifying their supply chains."
Ports in Italy are fully operational and safety is guaranteed #coronavirus #CoronaVirusitaly #portsworkingtogether @assoporti @danielerossira
See more in Italian and English at:https://t.co/9BcQUGfqji pic.twitter.com/Q0lQ6ndHjJ

— Assoporti (@assoporti) March 11, 2020

Echoing Kunar's words, Sand highlighted the urgency of leaving ports open in the most continued manner possible, following the example of Italian ports. "It's extremely important to keep the flow of goods running and the reply to this crisis is not to go back on globalisation," he commented during his webinar. "That will not be good for shipping, that will not be good for consumers, that will not be good for governments anywhere.
"We need to make sure that local ports and terminals are kept open for business."
"We need to make sure that local ports and terminals are kept open for business. By saying that we recognise that naturally there is a global need for containing the spread, and we need to deal with it in a sensible manner in order to make sure that food and goods are kept flowing to where it's needed because that's basically where shipping lands a lifeline to the global public."
Long-term impact of coronavirus on shipping: investment in freight technologies
While it's almost impossible to make short-term forecasts for the shipping sector once the pandemic has slowed, Paul Cuatrecasas, CEO of investment banking firm Aquaa Partners and author of Go Tech or Go Extinct, believes the post-coronavirus years will be all about digital disruption.
In a media briefing held at the end of March, Cuatrecasas explained how the health crisis might spur investment in different segments of robotics and freight technology, which will in turn lead to a change in headwinds across the sector.
"Demand has dropped across the board, including at ports, the trucking industry, the shipping industry, almost anywhere you look," he said. "Covid-19 has just slapped everybody in the face so get ready because what's coming is going to be even greater disruption in different forms."
But disruptive doesn't necessarily mean damaging, as he mentioned the crisis could become a key catalyst for digital and technological advancements in the shipping industry.
"Covid-19 has just slapped everybody in the face, so get ready because what's coming is going to be even greater disruption."
Change in these regards could be threefold. The first step will be increasing investment in freight technologies as well as companies providing data analysis, artificial intelligence software and overall end-to-end supply chain management. This will be key as it "reduces the shock, increases the resilience, [providing] more data, more information, greater ability to manage inventories to track the rates and timing of the shipping that is done".
Increased investment in these segments will be accompanied by growth in the autonomous transportation sector, paving the way for autonomous shipping. "This is not just because [automation] is cheaper, or more efficient," he said. "The nature of autonomous activities is one that can solve many, many problems, and deal with resilience in the core." Lastly, there will be more space for cultured meat and fish, something that will disrupt the entire supply chain.
These will translate into the further evolution of e-commerce into a largely tech-savvy industry with cargo drones, 3D printers and robotics at its disposal. "Covid-19 will have a disruptive power across all industries but particularly in the supply chain and in the transportation sector, it won't just be in the short term," he concluded. "Investment into freight tech companies will help the existing industry to connect all the different players, shippers, brokers and carriers in the maritime basis to optimise current operations."
Free Report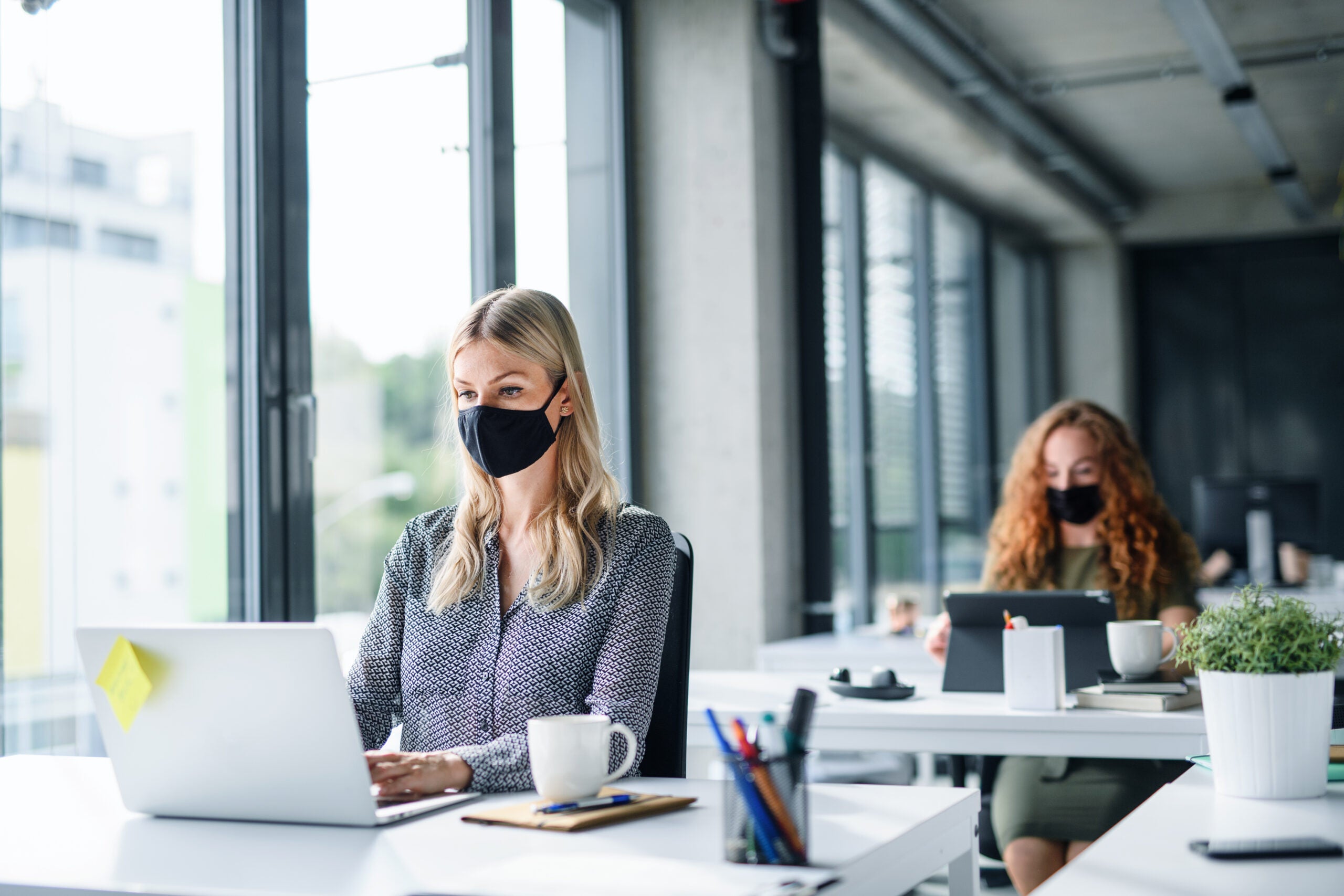 Navigate your business through the 'new normal'
COVID-19 continues to dominate headlines the world over. It has already affected our lives forever. The way we work, shop, eat, seek medical advice, and socialize will all be different in the future. Quite how different remains to be seen, but all industries must plan for multiple eventualities.
Faced with an explosion of conflicting information on how to plan and implement successful recovery strategies, decision-makers are in dire need of a single, reliable source of intelligence. 
GlobalData's COVID-19 Executive Briefing gives you access to unparalleled data and insights to successfully navigate the uncertain road to recovery across the world's largest industries. Understand every aspect of this disruptive theme by delving into:
 COVID-19 infection update, with statistics on the spread, testing by country, as well as the latest data on vaccines and therapeutic developments

 
Economic impact overview, covering stock market indices, GDP, unemployment rates, policy responses & GlobalData's economic recovery scorecards

 

Sector developments, with access to sector insight summaries, cross-sector indices and the leaders and laggards in each industry vertical

 
Whatever your company's imminent strategic plans, the long-lasting impact of COVID-19 must not be overlooked. Find out how to futureproof your business operations – download our report today.
by GlobalData