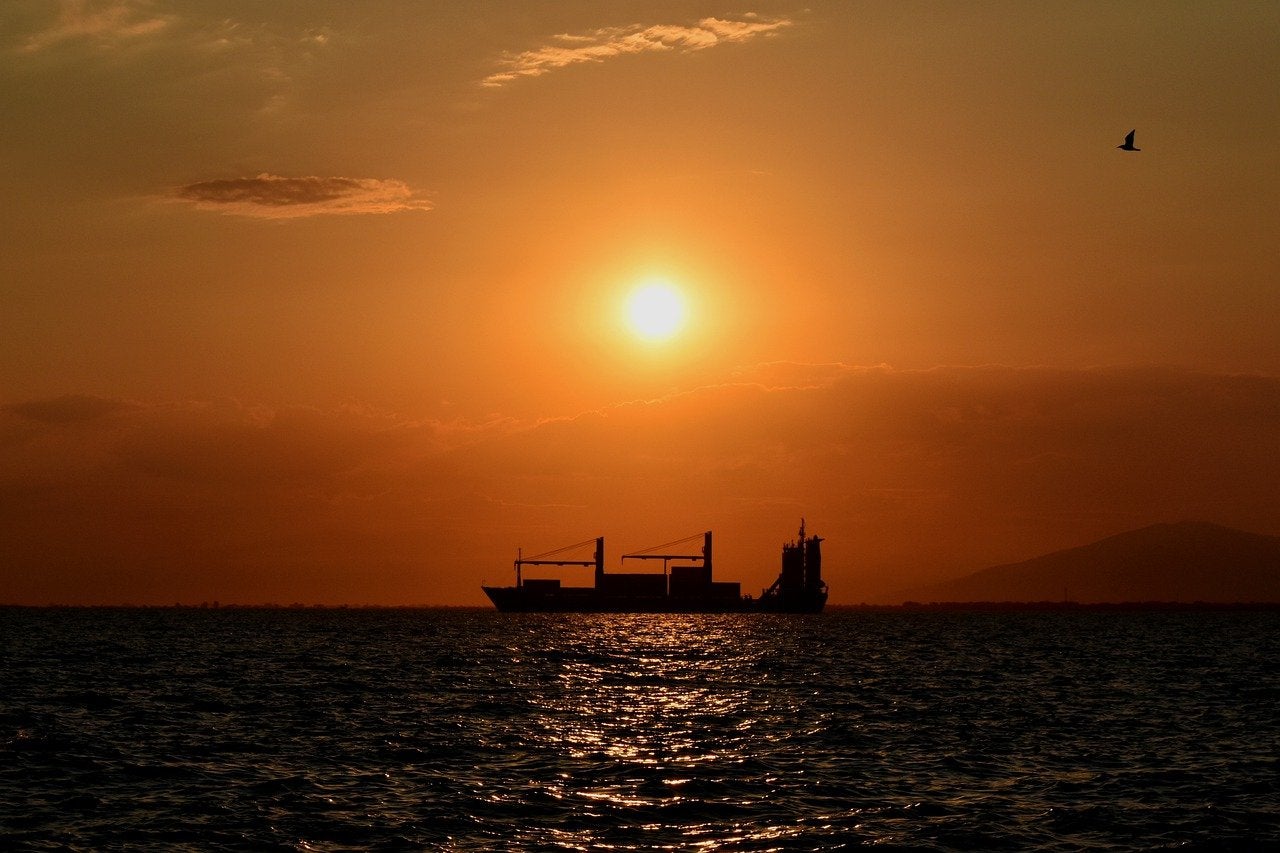 Vessels powered by alternative fuels such as a battery, liquid natural gas and hydrogen are leading the way towards the shipping industry's course for reducing fossil fuel consumption, and harmful emissions.
With organisations such as the International Maritime Organisation (IMO) setting guidelines and strategies surrounding emission reduction for the industry, the importance of cutting shipping's emissions is high on the agenda.
In IMO's initial greenhouse gas (GHG) strategy it was proposed that the total annual GHG emissions from international shipping should be reduced by at least 50% by 2050 compared to 2008, alongside this a goal of reducing CO2 emissions by at least 40% by 2030, pursuing efforts towards 70% by 2050, was also set out.
This has seen companies worldwide developing alternative fuel systems, hybrid ships and innovations to combat greenhouses gasses and pollutants caused by shipping.
A sunny collaboration
Japanese technology company Eco Marine Power (EMP) is developing solutions for the maritime industry to work towards the reduction of fossil fuel use and emission production. The company focuses on renewable energy technology, alternative fuels, energy storage technologies and much more.
EMP has recently signed a deal with solar cell producer, F-WAVE, to develop a solar power system for ships.
Also based in Japan, F-WAVE – a leader in thin-film solar technology – is working towards challenging the status quo for solar energy. According to the company the sun delivers more energy in one hour than the world's population can consume in a year, which sees F-WAVE's goal to deliver a future in solar by harnessing this energy and converting it into a renewable, sustainable energy source.
Greg Atkinson, chief technology officer, Eco Marine Power discussed the partnership: "Years ago Eco Marine Power implemented our process for evaluating marine-grade solar panels and as part of this work we began studying the F-WAVE technology. As this process continued, we begin to appreciate the benefits of using this technology for some of our projects and the possibility of developing further applications. Consequently, we agreed with F-WAVE to work together to develop solutions for shipping."
The technology
The collaboration will see the two companies working to develop 'Ship Integrated Photovoltaic System', which will allow solar power to be incorporated within ships' design. It is hoped that the creation of this system will promote the use of renewable energy so that in future this technology can be incorporated into new shipbuilding projects.
Atkinson explained this system: "The Ship Integrated Photovoltaic System involves developing solutions that incorporate solar power as part of the ship design in such a way as to minimize installation costs and allow for solar panels to be mounted in various ways both horizontally and vertically."
Alongside the development of Ship Integrated Photovoltaic System, EMP is working towards incorporating F-WAVE's solar cells within its Aquarius marine solar power product. This technology is an integrated system that can be designed and scaled to fit a wide variety of ships and vessels within the industry including cruise ships, tankers, and passenger ferries.
This stand-alone solar power system for ships provides vessels with a DC output, this provides a source of backup power in case of an emergency.
This solar power solution will see the system utilising F-WAVE's shatterproof, wireless PV technology, which contains unique photovoltaic cells that allow for optimum performance in hot weather when traditional solar panels struggle.
The sunny benefits
The industry has been exploring alternative fuel used for years in the form of liquid natural gas, battery power, biofuels, and green hydrogen. All these fuels bring about their own unique benefits and environmental advantages – this is also true of solar power.
The installation of solar power on ships sees the reduction of carbon emissions, reduced diesel cost, drastically reduced noise levels, renewable power, and reduced dependence on oil and fossil fuels.
Atkinson commented: "The primary benefits of using solar power is that it is completely
emissions-free and also that our Aquarius Marine Solar Power (MSP) solution requires little maintenance and of course, there are no ongoing costs related to fuel."
With technology constantly developing, paired with the industries drive to reduce its overall emissions, solar-powered ships could soon be a common occurrence on the horizon.
"In the future, I believe solar power will be part of the energy mix for shipping just as it is for land-based power grids."
Atkinson says: "In the future, I believe solar power will be part of the energy mix for shipping just as it is for land-based power grids."