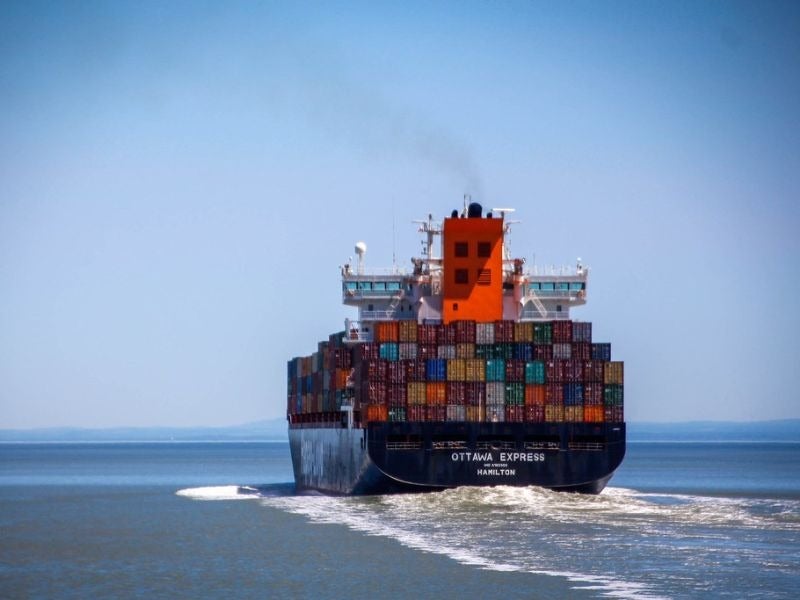 Marine oil pollution is one of the most devastating forms of environmental contamination in the world. While shipping traffic may be down worldwide as a result of coronavirus lockdowns, a reduction in physical surveillance across global seas could result in a heightened opportunity for potential offenders and their illicit discharges.
Yet, at a time in which mobility is largely limited and patrolling is mainly related to coronavirus, satellite monitoring allows ships to be tracked from a remote location, eliminating the need for human intervention.
Coast guards, Interpol and stakeholders involved in tackling marine oil pollution were using satellites long before the pandemic, but with other monitoring activities on hold, their role could soon change.
Two experts involved in satellite-based monitoring and detection of oil spills describe how their work is being impacted by the pandemic and what it could look like once the outbreak is tackled.
The decreasing impact of the deterrent effect
Tracking and tracing activities play a key role in the fight against marine oil pollution. "It is acknowledged in the community that monitoring has a deterrent effect, so if polluters know that there's surveillance, they are likely to pollute less because there's a risk of being caught, and the fines are very high," explains Juan Peña Ibáñez, CEO of Orbital EOS, a spin-off company of the Spanish Coast Guard that provides satellite-based oil spill and ship detection through online software.
"If polluters understand that the surveillance is lower than the perception of the risk goes down as well."
A testament to this concept is 2017 research from Tilburg University, which found correlations between illicit oil discharges and the time and circumstances in which they happen. The paper states that "even a tiny chance of getting caught and a mild punishment can have a major impact on behaviour".
This means that during the pandemic, the chances of new offences taking place could be higher. "If polluters understand that the surveillance is lower than the perception of the risk goes down as well," says Peña Ibáñez.
Despite arguing that efforts to deter polluters are highly successful in Europe, he also admits that with the coast guard only intervening in times of emergency the perception of risk may go down. While no official data is yet available, he adds: "My perception is that if the surveillance is lower, then the pollution is bigger."
How satellites 'transcend human boundaries'
While Spain is currently starting to ease out its lockdown restrictions, aerial and naval monitoring are still limited. According to Jaime Gomez, a system engineer involved in the Oil Spill Early Detector (OSED) project led by the Polytechnic University of Cartagena, this is unlocking new opportunities for the satellite industry. Currently seeking funding, the OSED project aims to build satellites that scan highly trafficked shipping routes in search for potentially illicit discharges.
"These kinds of events always start a domino effect in which things that were not possible before are now possible," he explains.
"Satellites do not rest, they see the big picture and they transcend human boundaries."
Whether it has to do with oil rigs having to shut down as a result of the pandemic or with oil spills from a tanker, monitoring still plays a crucial role in protecting oceans from contamination, he continues. "However, due to Covid-19, the traditional detection methods are not as easily put in place as before. As a result, a new technology needs to rise in order to solve these problems without relying on on-site human work."
Both Gomez and Peña Ibáñez believe that satellites can be that technology. "The potential is huge and that's the approach we are trying to support," says Peña Ibáñez. "We have more satellites than ever in history so we have more data than ever. In our perspective, the potential of this technology is underrated because satellites do not rest, they see the big picture and they transcend human boundaries."
In particular, he adds that Orbital EOS is using a family of satellites with different capabilities that help paint a detailed picture of pollution offences. "Some of them can see through the clouds or at night, some can give you information about the type of oil or the quantity of oil," he continues. "These features are complementary, not only in terms of monitoring but also as they provide high-quality information like [the] time the discharge has happened or how much oil has been discharged."
How Covid-19 could change the industry
Looking ahead, the pandemic is expected to have a disrupting impact on most sectors.
"[Coronavirus] will be a hard hit for the industry."
That has already happened for Peña Ibáñez, whose workload has increased: "We are being called from oil companies and also some other stakeholders which actually are interested in [our satellite] technology," he explains. "Satellite monitoring is the most cost-efficient way of monitoring things from afar, giving eyes to a company. So we actually expect remote technologies to find more deployments across the industry."
"When these kinds of events happen, new technologies rise to fill the gaps that were unexpectedly and involuntarily opened," confirms Gomez. However, he is concerned about his project's future. "From an economic point of view, it will be a hard hit for the industry because it's mostly funded by public contracts and individual states probably won't be too eager to provide funding for new programmes. It's going to be a little bit harder to find funding and only the best projects are going to get it."