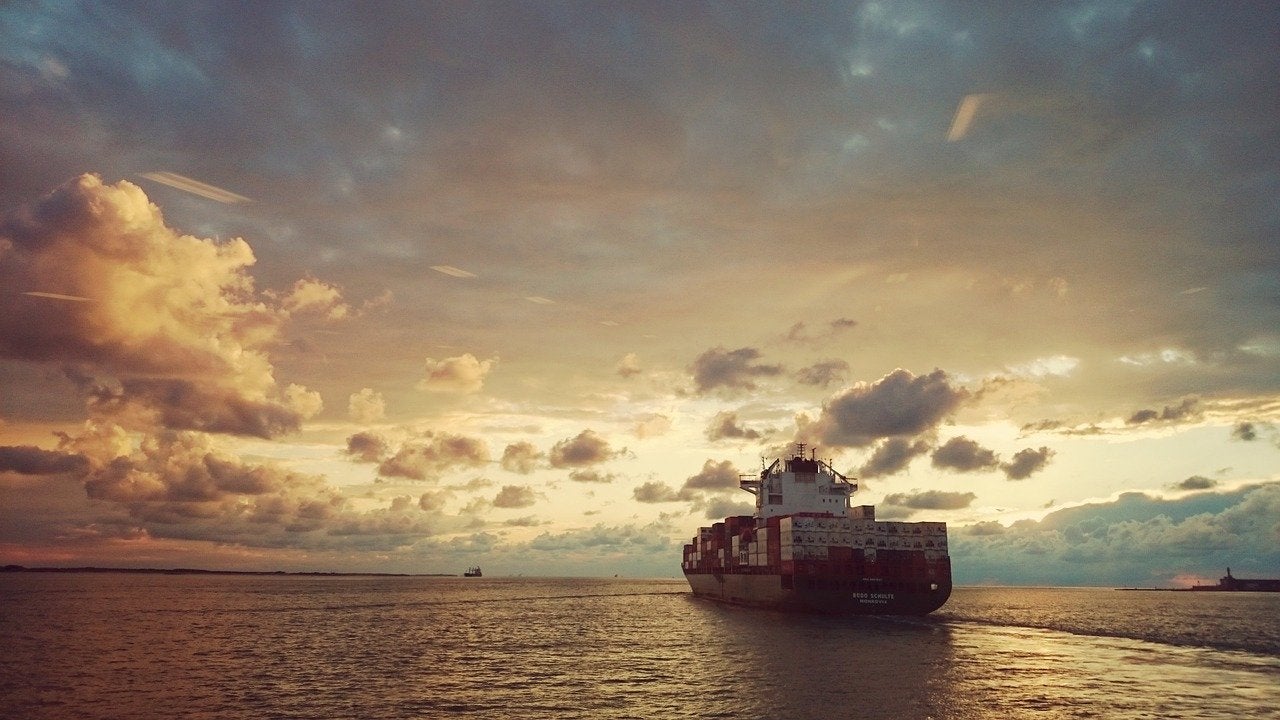 The decarbonisation goals set to be accomplished by the International Maritime Organisation (IMO) were one of the main topics of the Decarbonisation in Shipping forum, organised by Capital Links on 14 and 15 April.
In the "Meeting the IMO 2030 decarbonisation goals – achieving EEXI and CII compliance" panel, stakeholders from the container, dry bulk, gas and passenger sectors discussed the new requirements and the challenges the industry will face in doing its part.
Here are some of the lessons we learnt from the forum.
1. The new measures will help to achieve the 2030 IMO targets
The IMO Marine Environment Protection committee, in its next June meeting, is set to adopt an amendment to the MARPOL Annex VI, which pollution from ships, and introduce a new energy efficiency design system for existing ships.
Called EEXI, the system will help new and existing ships to achieve the 2030 IMO targets, to reduced greenhouse gas emissions by 40% from 2008 levels by 2030.
The regulation – which is expected to kick off on 1 January 2023 – is designed to reduce carbon intensity between 2023 and 2030. Compliance with energy efficiency systems will be reported to the IMO data collection system.
Carbon intensity reduction targets will be rated on a scale from A to E, where rating C will be the minimum required at any given year.
According to Andre McKeran, Lloyd's Register LR maritime performance services director, the annual targets remains to be determined.
"We do know where the fleet needs to end up in 2030, and the two approaches to determining reduction rates, with stringent requiring a 22% improvement for all ship types between 2023 and 2030, relatively to a newly calculated 2019," he said. "The intent of the operational carbon intensity reduction requirement is to drive continuous improvement and adaption beyond the improvements.
"The industry has been delivering organically owners and operators are expected to be pushed to pursue greater efficiency by technical operational organisational means."
2. The industry has been working on it for a long time, but now it's the first time everyone is in it together
Operators across all sectors of shipping believe that lowering the industry's environmental footprint has been in the works for some time. For some such as Frontline Management Chief Technical Officer, environmental issues were tackled through fuel efficiency.
Others, such as Salvatore d'Amico – fleet director at d'Amico Societa' di Navigazione – the design of his company's fleet has always been focused on environmental aspects.
"We have developed our vessels at the design stage, and even before the energy efficiency design index was put into force, already we gave a lot of attention to the environment," he commented.
"We are already in line without doing anything because when those vessels were developed and designed, we had already focused on the environment."
According to d'Amico the priority now is not only to design the best performing vessels but to design a vessel that will perform 100% throughout its entire lifespan.
Even though the new regulations will hit some part of the industry more compared to others, nominally energy carrier, the whole industry has come together and be proactive about its environmental footprint.
As explained by Scott Bergeron, Oldendorff carriers director of business, development and strategy, this is the first time that the shipping industry collectively has accepted its responsibility.
"Today the conversation we're having with our chambers is 'how are we going to deal with this?' And I think that is a really big step and recognition that – to use the pandemic phrase – we're in this together," he explained. "In the war on carbon, we are truly in this together."
3. Categorising vessels according to age could be an efficient way forward
According to Dimitris Vastarouchas, technical director at Danaos Shipping, charterers can categorise vessels, dividing between those built earlier or later than ten years ago.
"We have seen that those built ten years ago, their design's speed is [around 24/25 knots] and that means that there is a big tolerance for EEXI," explained. "The last year, in the container sector the average speed of a [vessel] was 16/17 knots.
"Imagine that when we apply the EEXI, we can have a speed between 21 to 23 knots, so there is plenty of space there."
Vastarouchas said that EEXI is easy to be applied in the container ship sector by simply lowering the load and applying an engine power limitation, which reduces fuel use. "There is plenty of power here so there is no real concern," he continued.