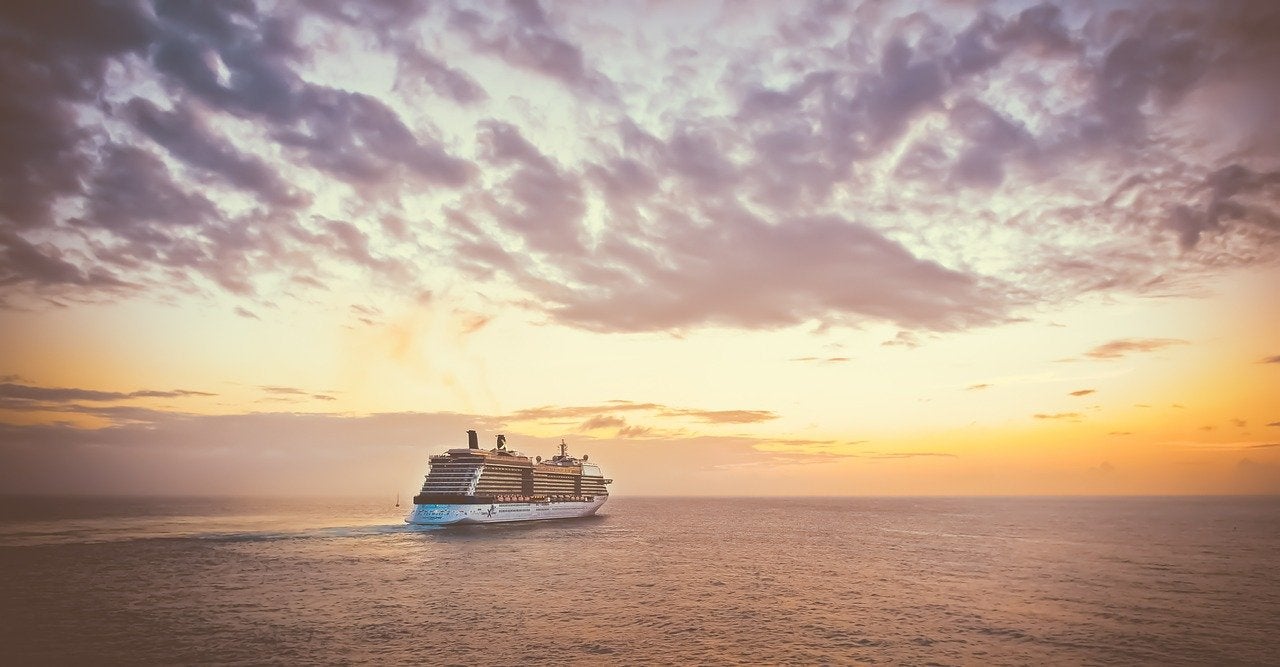 The digital transformation of the maritime sector has seen the development of entertainment, shopping and contactless technologies. From movie streaming to contactless room service, the introduction of new technology on board cruise ships aims to not only improve passenger experience but that of the crew as well.
Moment provides a range of entertainment, connectivity and e-commerce services for the travel industry that offers an 'at-home' experience for passengers. Services include wireless entertainment, e-shopping, itinerary information, and room service which aim to raise the standard of living on board ships and respond to traveller request for entertainment and communication technology.
Moment customer experience director Yves Laffiché discussed the technology that is available for passengers and how this technology can generate extra revenue for maritime companies.
Frankie Youd (FY): Could you tell me a little bit about the company and its industry involvement?
Yves Laffiché (YL): Moment is a company that specialises in passenger experience solutions, Moment's digital platforms are designed to enhance passenger comfort and allow access to a broad range of onboard services. Modes of transportation are changing and the Covid-19 context has accelerated this transformation.
While aviation has long been innovation-focused with the deployment of in-flight connectivity, the maritime transport sector needs to improve its performance and offer attractive services to customers. For cruise companies, this represents a particularly important step as the onboard experience, already unique and memorable, is increasingly expected to respond to passengers' new digital use and habits.
While ensuring digitisation at sea can be complex, Moment's solutions create new value for both passengers and crew. The ability to provide maritime companies with a tailor-made solution that focuses both on technological performance and comfort is key to transform "off the grid" cruise holiday into a connected, tech-enabled experience.
FY: What onboard technology can Moment offer the cruise industry?
YL: Moment's solution is a digital platform available seamlessly on all mobile devices which allows passengers to reach quality content and services including entertainment streaming, onboard shopping, real-time travel information in just a few clicks.
The solution was designed to upgrade onboard service and to boost passenger satisfaction at sea while accelerating cruise ship digitalisation. Moment empowers cruise companies with an agile and flexible product, that includes many modules, enabling a greater personalisation throughout the journey.
The solution is simple to deploy and manage at any scale and easily integrable with third-party equipment. The solution can be run on any existing hardware, following an equipment compatibility check from the team. As an offline service, Moment's system works as a "local intranet" and does not use internet broadband on-board. However, it can also be integrated with a connectivity solution to offer internet access.
Moment also focuses on the development of a more agile and secure passenger experience and wants to accelerate internet of things (IoT) deployment. We consider technology as an opportunity to innovate by designing sensors and IoT platforms for smart cabins, which offer new possibilities in terms of communications and services.
FY: Are crew members able to access this technology as well as passengers?
YL:  For cruise operators, it is important to answer both passengers and crew needs; away from home for several months, crew can feel isolated at sea. Yet, they play a crucial role in providing the high-quality service passengers expect.
The cruise industry must, as a result, review crew onboard conditions more than ever before, in order to respond to their expectations and enhance their wellbeing at sea, an essential condition for optimal productivity. This kind of solution can also enable enhanced attractiveness for these jobs and get a high level of engagement and commitment from the crew.
FY: How can this technology generate extra revenue for maritime companies?
YL: Our solutions are fully designed to offer new revenue opportunities; our clients generally use our platform as a means of increasing their competitiveness and driving new income. When it is required, we can turn our platform into a financially profitable service.
We leverage ancillary revenues through different means: on-board sales, programmatic advertising, content monetisation and data lead generation.
Furthermore, we have an integrated payment module that enables a seamless payment experience from order to purchase.
FY: What are the key benefits for passengers and cruise companies?
YL: Moment helps cruise operators create a rich and memorable digital onboard experience that increases brand awareness and creates additional revenues while realising operational efficiencies. Our solution is easily deployable, providing the operator with a functional solution in less than a month.
Moment's platform allows passengers to experience an upgraded onboard living experience with a friendly solution, adapted to today's lifestyle. The diversity of services available makes it an essential onboard service for passengers searching for entertainment and information, interested in shopping or in communicating with crew members.
FY: Is this technology currently being used within the cruise industry?
YL: The solution is being used by Corsica Linea, the leading operator in the Mediterranean Sea. The company, which has a customer-centric strategy, was searching for a solution for its fleet to add value to customers' journeys and increase the onboard level of satisfaction with an unprecedented experience and quality services.
In a few months, our service will be installed on a US maritime operator. We'll disclose more information shortly.