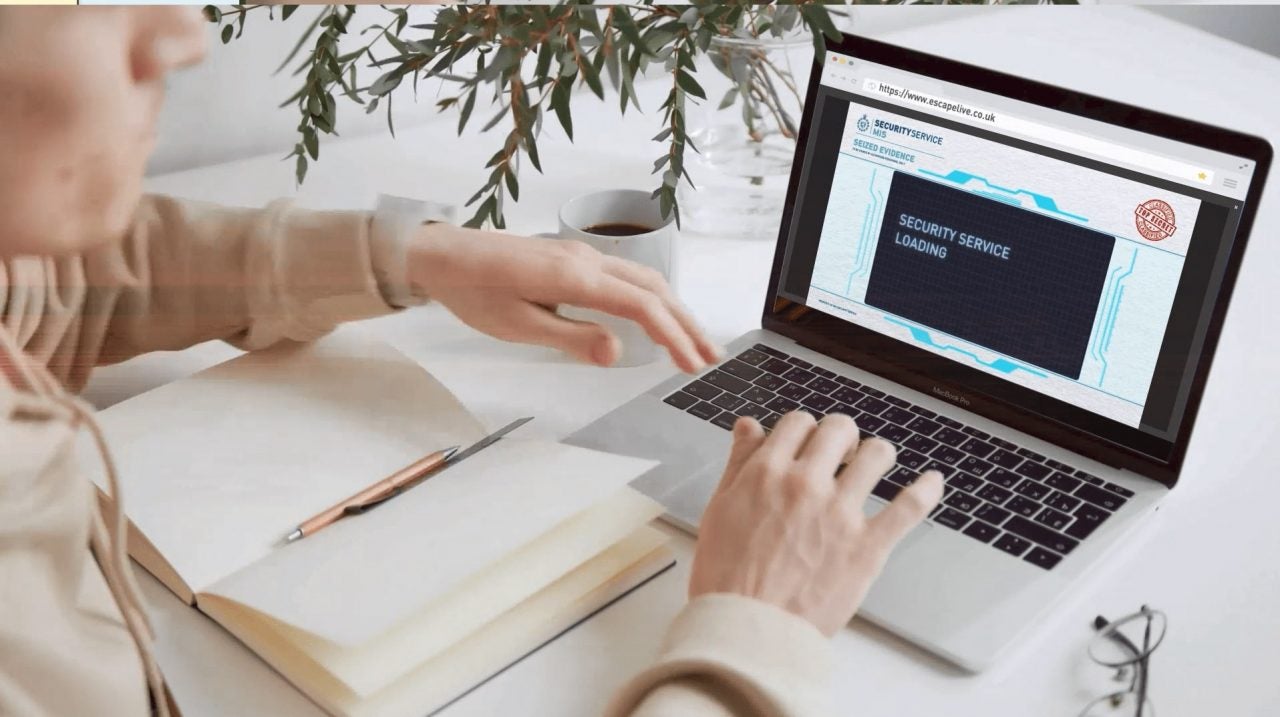 When Ben Bouldin, Vice President EMEA at Royal Caribbean Cruises, took part in a physical escape room challenge with his team they experienced sides of each other they had never seen before – and ultimately became stronger for it.
So when he was tasked with hiring two people for the sales team – and needed a way to assess candidates more stringently than virtual interviews allowed – Bouldin realised that an escape room could provide the solution.
Escape rooms: an innovative recruitment tool
"It's very difficult to get to know someone via the web or Teams in place of meeting them face to face, but in the current guise we didn't have the opportunity to meet the candidates," he explains. "An escape room is a fascinating exercise, because everybody approaches that sort of environment, and those kinds of challenges, quite differently."
With many of Royal Caribbean's ships having physical escape rooms, such as Space Mission 'Apollo 18' on Oasis of the Seas, and Escape from the Future, on Anthem of the Seas, Bouldin says their virtual decision echoed the company's brand values of innovation and technology.
"It's not foolproof but it helps us find some very good people"
An innovative recruitment process can have a significant impact. A study by hiring platform Tempo found that the application process makes the biggest impact on their decision to accept a job for 35% of candidates.
Due to the pandemic and the layoffs cruise companies have been forced to make, Bouldin knew that Royal Caribbean was in a fortunate position to have the pick of high-quality, experienced candidates. They only advertised on LinkedIn and received over 600 applications for two Key Account Manager roles within two weeks.
Royal Caribbean's recruitment process is, under normal circumstances, carried out face to face. Bouldin came to Royal Caribbean from Pepsi Co, where he brought over a version of their 'great recruitment days' and has never looked back. But the pandemic meant this corporate tradition was not possible.
Coming up with the idea of using an online escape room meant that the recruiting team could see how the candidates interacted with others and assess them for soft skills, such as adaptability, problem solving and teamwork, which are difficult to judge during a virtual interview or from a CV alone.
Usually, candidates spend time together, and take part in structured exercises, including case study work and role plays. "This can be as simple as having lunch together to talking about one of the tasks together," says Bouldin. "It's not foolproof, but it helps us find some very good people."
The importance of seeing soft skills
Escape rooms, both physical and virtual, are proving to be a highly effective way to carry out training, teambuilding, client engagement and recruitment. The time pressure, mixed with the need for collaboration and competition, brings out the authenticity of a player's personality, therefore providing an excellent way to see the true nature of a candidate.
Bouldin stresses that it is very important for Royal Caribbean to find someone with the "right DNA to succeed here". "It's a high-pressure American organisation where results are everything – it takes a certain kind of individual to flourish here," he says.
The demonstration of candidates' soft skills is proving to be essential during recruitment. According to a Leadership IQ study, 46% of newly-hired employees "will fail within 18 months". Topping the list of reasons are poor interpersonal skills. Attitudes account for 89% of failures and just 11% are due to technical skills.
Once the applicants had been interviewed and each role had a shortlist of four candidates, Bouldin and his team turned to Escape Live – www.escapelive.co.uk – which host a selection of virtual escape rooms. They picked 'Rogue Agent', where players become part of MI5, to track down an AWOL detective who is stealing art and sculptures from museums all over the world.
Escape Live – from local to global
Escape Live started out as a local company with physical escape room experiences in several places in the UK, such as Birmingham, Stratford and Coventry. But when they were forced to close because of the pandemic, they designed a virtual version that customers could play online, from all over the world.
Since launching their online experiences last June they have worked with huge corporate names, such as GlaxoSmithKline and Deloitte, providing online escape room games for up to 4,000 people at a time. During the Christmas period they were running 60 events a week.
Almost twelve months later, they have a number of experiences on offer, for children and adults, ranging from escape room-type puzzle games, including scenarios based on Peaky Blinders and Prison Break, to live music quizzes.
"We see the person that is below sea level; the iceberg below the surface will come out in this environment"
"I don't know of another experience you could do that ticks as many of the boxes that corporate clients have," says Alex Sandham, Sales Director at Escape Live.
He says immersive escape room experiences work well for training or recruitment, because you see so much more of someone's personality when their full focus is on the challenge. "The immersion in the activity means you don't necessarily act consciously," he says. "We see the person that is below sea level; the iceberg below the surface will come out in this environment."
Escape rooms emerged in around 2007 in Japan, then came over to Europe, the UK and the USA. The industry is expected to grow from £6.6bn ($9.1bn) to £22.3bn ($30.7bn) by 2025. Employee engagement is one of the drivers for the 27.4% annual growth rate.
With Zoom uptake increasing from 10 million in December 2019 to 200 million daily users in March 2020, it has been possible to bring online escape games like 'Rogue Nation' into the home, combining web browsing and Zoom-like applications.
The rise of gamification
"What we're seeing generally in society is an increase in gamification – it is more difficult to engage people, so companies realise they need to gamify things," says Sandham.
"If you're trying to assess someone's negotiation skills, people skills, leadership, communication skills, all these things are massively tested in the escape room – and that's just the soft skills. That doesn't include the problem-solving skills and your outside-of-the-box thinking skills."
Hosts run the event, along with a team of agents who help the players to feel at ease and nudge them in the right direction to solve clues. The company hires professional actors to take on these roles and big events often have up to 40 rooms and 15 games masters managing the proceedings.
Yet despite a survey from training software company Talent LMS stating that 78% of candidates believe some sort of gamification in a recruitment process makes a company more desirable, Bouldin says the candidates for the roles were not keen on the recruitment method.
Escape room recruitment success
"They didn't like the fact that the other candidates would see them in the process," he says. "They were uncomfortable, I think, because they hadn't done anything like this before."
There were five main areas for the recruitment team to assess, including lateral thinking and data connections which are part of successful problem solving. Teamwork, communication and influencing skills are also examined during the fun exercise, as well as how the candidate copes with pressure.
The Royal Caribbean experience went so well that Bouldin says an escape room would be a "fantastic addition to any recruitment day".
"There is nothing better than seeing people interact with one another," he says. "We had three or four people who interviewed very well, but when you put them in that forum it was really clear who we wanted."