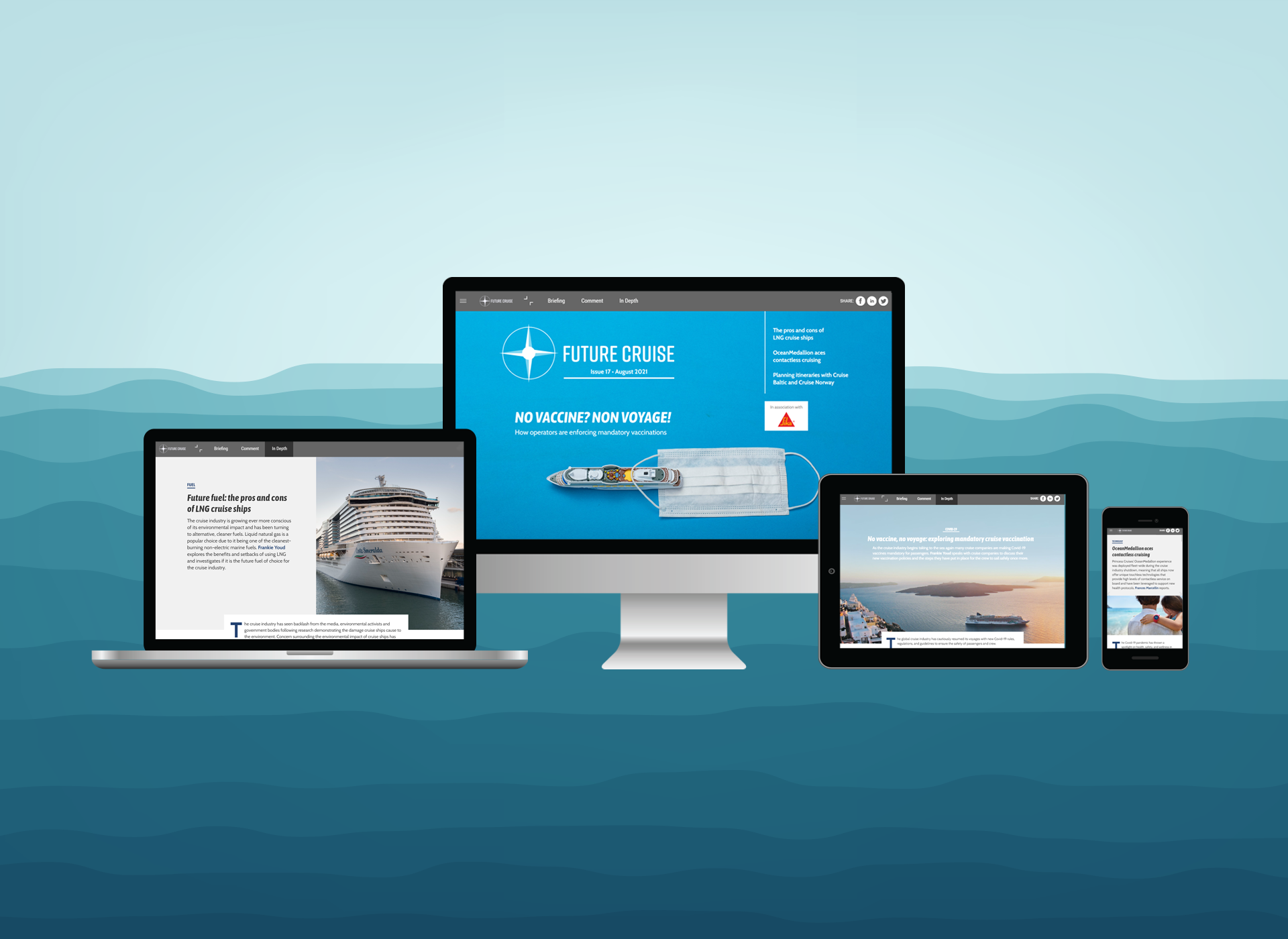 The recent IPCC environmental report was yet another reminder of the serious damage we are doing to the planet. And just this past week, we witnessed record-breaking high temperatures in Europe, whilst at the same time, it seems that half of the Mediterranean is burning away in front of us. Don't forget about the devastating flooding last month in Germany and Belgium. Or the heatwaves rolling across the Pacific Northwest. Oh, and Siberia is on fire. I don't mean to sound alarmist, but Siberia is on fire.
Ok, maybe I am trying to be alarmist, but I think it's a reasonable reaction given the situation we find ourselves in. Industries across the globe need to take a serious look at their operations and how they impact the world we all live in, and unsurprisingly the cruise industry is very much part of the problem. In this issue, we look at LNG fuel, as we try to find out if it can help reduce the carbon emissions of cruise ships (it probably can) and whether we'll see widespread adoption (we probably should).
Whether you are on a desktop, tablet or smartphone, you can read the magazine for free online.
As well as this, we look into how different operators are implementing mandatory Covid-19 vaccines for passengers, and how wearable tech is helping to improve contactless service on board ships, which is particularly useful in this day and age.
Lastly, we speak to Cruise Baltic and Cruise Norway about their new technology aiming to help liners plan their journeys and avoid port congestion, and profile Celebrity Cruises' new ship, which is being pitched as the go-to destination for a luxury, holistic wellness experience.
Don't forget to follow us @FutureCruiseMag and let us know your thoughts.
Peter Nilson, editor
In this issue
Future fuel: the pros and cons of LNG cruise ships
The cruise industry is growing ever more conscious of its environmental impact and has been turning to alternative, cleaner fuels. Liquid natural gas is a popular choice due to it being one of the cleanest-burning non-electric marine fuels. Frankie Youd explores the benefits and setbacks of using LNG and investigates if it is the future fuel of choice for the cruise industry.
No vaccine, no voyage: exploring mandatory cruise vaccination
As the cruise industry begins taking to the sea again many cruise companies are making Covid-19 vaccines mandatory for passengers. Frankie Youd speaks with cruise companies to discuss their new vaccination policies and the steps they have put in place for the crew to sail safely once more.
Planning itineraries with Cruise Baltic and Cruise Norway
Danish and Norwegian companies Cruise Baltic and Cruise Norway have teamed up to launch Itinerary Planner, a new technology to help liners plan their journeys and avoid port congestion, helping the industry get back on its feet after a disastrous year and a half. Ilaria Grasso Macola spoke to both companies to find out how it can shape the cruising industry in the Baltic region.
OceanMedallion aces contactless cruising
Princess Cruises' OceanMedallion experience was deployed fleet-wide during the cruise industry shutdown, meaning that all ships now offer unique touchless technologies that provide high levels of contactless service on board and have been leveraged to support new health protocols. Frances Marcellin reports.

Celebrity Cruise looks beyond design and wellness
Celebrity Cruises' new ship Beyond will launch next year, with Gwyneth Paltrow as wellbeing adviser and a women's wellness panel comprising leading female entrepreneurs in the wellness space. From in-room fitness menus to cashmere mattresses and a new plant-based restaurant, Beyond is establishing itself as the go-to destination for a luxury, holistic wellness experience. Frances Marcellin reports.
Would you like to be notified when a new issue of Future Cruise is out? Sign up for email alerts here!
We will only use your email address to let you know when a new issue is available. Future Cruise is published quarterly.