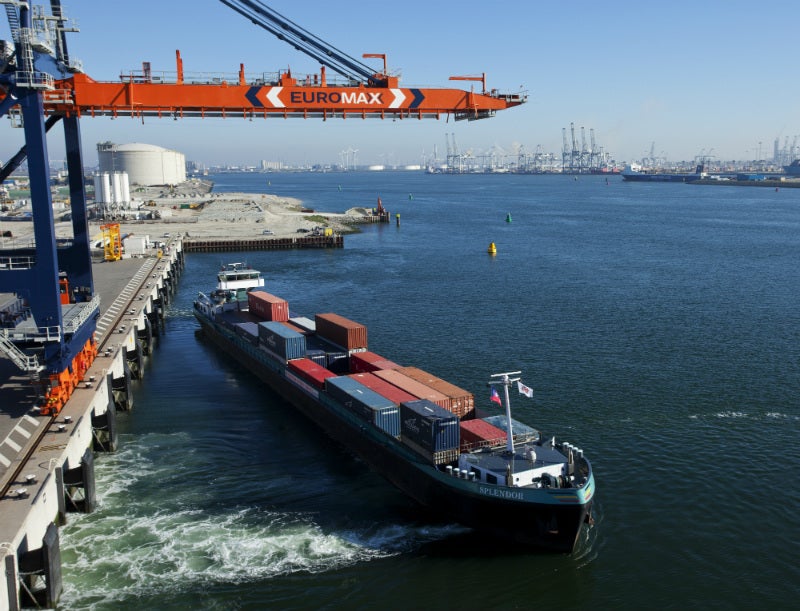 Autonomous shipping – the keynote topic of every maritime industry event for quite some time – is finally taking baby steps towards reality. However, major regulatory challenges still lie ahead.
In 2020, Norwegian shipbuilder Vard is set to deliver the Yara Birkeland, the world's first autonomous electric container vessel. By the end of that year, the International Maritime Organization (IMO) hopes to have sussed out an essential framework for how regulations will be changed to accommodate autonomous vessels.
A key aspect of this will be how ports will need to adapt to welcome autonomous ships. In particular, the ways that unmanned vessels will berth and manoeuvre around ports – many of which might be densely trafficked – will be the subject of intense scrutiny.
In an IHS Fairplay article published at the end of 2017, a representative of the Port of Rotterdam expressed concern that ports were not adequately considering the role they will play in facilitating autonomous vessels. However, with the IMO giving a clearer framework for future regulation, the tides could soon be changing.
This September, the British Ports Association (BPA) published a report about the opportunities and challenges that UK ports will face with the arrival of autonomous ships. The study provides recommendations for consideration by the UK's Department for Transport as part of its ongoing Maritime 2050 initiative.
Ports are already under pressure to adapt to a number of recent trends, including bigger ships, sustainability and climate change initiatives and smart concepts such as big data. But where do autonomous ships fit into the equation?
Short sea and coastal shipping

In May this year, the IMO announced that it had agreed on a four-pronged definition of so-called maritime autonomous surface ships (MASS), spanning vessels with limited crew on-board to none at all.
Using this definition, the IMO's Maritime Safety Committee is currently working on identifying and analysing the impact of MASS vessels on existing shipping regulations. This includes, for example, collision regulations (COLREG) and safety of life at sea (SOLAS) issues, many of which have been created on the assumption that ships are manned.
"Visions of massive container ships ploughing across the ocean with nobody on board are still a while off."
Carrying out this gap analysis will take time, and it is generally agreed that visions of massive container ships ploughing across the ocean with nobody on board are still a while off. This is one reason why industry speculators are predicting that initial forays into MASS will benefit short sea and coastal shipping. Most MASS vessels are relatively small ships or waterborne craft and it makes sense that they would be easier to manage and regulate over shorter distances.
Andrew Higgs is a consultant solicitor at Setford Solicitors and one of the co-authors of the BPA report. He says that autonomous ships could help UK ports benefit from increased short sea shipping across inland and territorial waters around the British Isles, as well as continental European ports.
A spin-off outcome of this is that ships would take containers over short distances usually covered by trucks, meaning that autonomous ships could lead to freight being taken off congested highways and roads, thereby reducing supply chains' environmental impact and potentially improving air quality at ports. Another benefit is that ports would be able to provide more jobs requiring technical skills.
Countries such as China, the Netherlands, the US, as well as Scandinavian nations are operating MASS and will be undergoing similar legal and regulatory considerations. Nevertheless, Higgs says that the UK is at the forefront in this area.
"The difference is perhaps that the UK is treating all territorial and inland waters as open for MASS to operate under licence from the appropriate, authorised statutory authorities in the UK," says Higgs.  "Other nation state maritime administrations appear to take a more selective geographical approach, we believe."
There's certainly evidence that there's an appetite for autonomy in the UK. Peel Ports Group – which runs major ports in Liverpool, Clydeport and Great Yarmouth – recently signed a new memorandum of understanding (MOU ) with autonomous marine systems provider ASV Global . Under the agreement, a survey vessel will be tested at ports in a bid to promote shared learning and address challenges involved with the use of unmanned vessels.
"Bringing the best-in-class expertise together, we will facilitate an increased understanding of the benefits of autonomous vessels within port operations," Peel Ports group harbour master Gary Doyle said in a statement.
Adapting to driverless vessels

Ensuring safe manoeuvring through densely trafficked ports will be paramount for the IMO and national regulators.
"Ensuring safe manoeuvring through densely trafficked ports will be paramount."
According to Higgs, the IMO's 'soft law' guidelines for international waters may not be in place before 31 December 2020, and therefore UK Port and Harbour Byelaws and regulations will need to be reviewed for MASS sooner rather than later.
According to the BPA report, ports will need to assess and possibly introduce changes to their existing quays and channels, as well as new communications systems and onshore facilities for the remote operation of vessels.
A potentially helpful innovation could be automated magnetic berthing, which allows ships to dock without using ropes. Companies such as Trelleborg Marine Systems and Mampaey have already created systems in pursuit of this task.
"Shore-side/ship-to-shore communications and new facilities for the new owners and operators of MASS, including automated magnetic berthing, will be required, in our view, where automation is not limited to the ships themselves," says Higgs.
"It is anticipated that greater automation of port and harbour communications, will enable facilities for enhanced safety and security to be made under the auspices of Port State Control provisions of SOLAS and the International Safety Management (ISM) Code."
Automating port operations

As shipowners look towards automating their operations, so too are ports. The best example of this is the harbour of the northern Chinese city of Caofeidan, which aims to become the world's first fully autonomous port by the end of the year. At the harbour, terminal trucks are being replaced with 20 self-driving vehicles by the US-Chinese start-up TuSimple. These new trucks will coordinate with automatic cranes for loading operations.
"The Chinese city of Caofeidan aims to become the world's first fully autonomous port by the end of the year."
The largest port in Europe, the Port of Rotterdam, aims to be prepared for autonomous ships on the widest possible scale by 2030.  At the start of 2018, it commenced a new project alongside IBM and CISCO to create a centralised digital platform that collects and analyses weather data. This would allow the port authority to calculate the ideal conditions for ships to enter ports and optimal height clearances for ships.
When asked why the role of ports hasn't been as much a part of the media discussion on autonomous shipping, Higgs says that this is most likely because MASS ships are still relatively small, but industry sources have suggested MASS could be "scaled-up" fairly quickly once a legal and regulatory framework is in place in territorial and inland waters, as well as regional and international waters.
Higgs is optimistic that the IMO is moving swiftly enough to update regulations for autonomous ships, but says there are 'complex legal and cultural issues involved that will affect future generations'.
"The human element remains central to these discussions; that is, whether the MASS is autonomous, semi-autonomous or remotely-controlled," he says.
"It remains to be seen whether other nation-state maritime administrations will follow the thinking behind all, or part of the UK MASS RWG voluntary Code of Practice. However, we are unaware that there are any other published references available for the guidance of owners and operators of MASS."