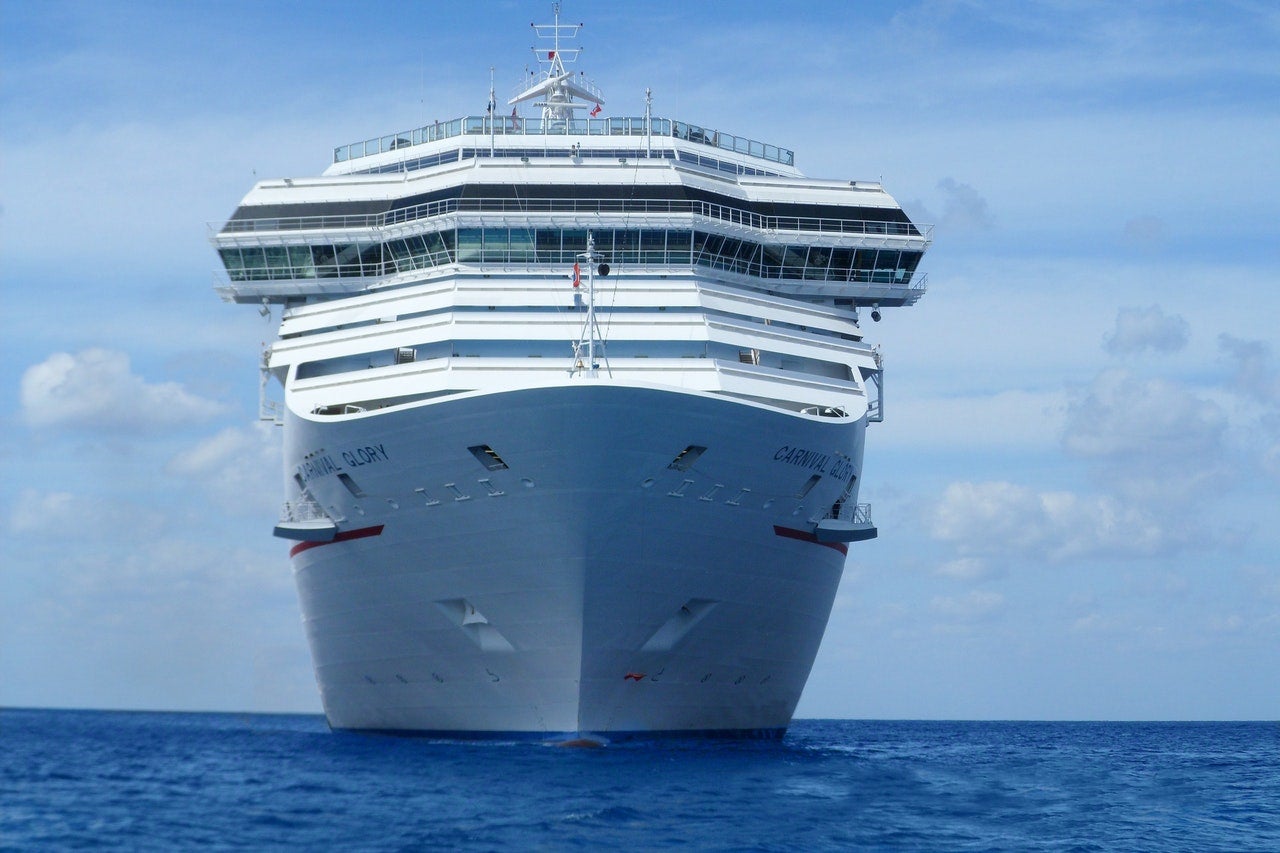 Since the Diamond Princess incident – where more than 700 people tested positive for Covid-19 and the ship was locked down offshore for almost a month – cruise ships worldwide have been viewed as a breeding ground for coronavirus.
According to a study from the US Department of Health and Human Services' Centers for Disease Control and Prevention (CDC), viruses such as Covid-19 spread faster on cruises because of the number of people present in such a small environment and the increased amount of contact between passengers and with crews.
An older average age amongst guests and the increased difficulty of decontaminating the many surfaces in common areas could also contribute to the faster spread of Covid-19.
Since March the cruise industry, alongside health authorities such as the CDC , has put in place a series of frameworks to guarantee public health and safety.
The situation is expected to improve with the rollout of vaccines, but as industry stakeholders push for a resumption of activities, how will authorities guarantee safety for passengers and crews?
CDC's no sail order: a timeline
As a result of Covid-19 spreading faster on cruises, on 14 March 2020, the CDC issued a No Sail Order, halting operations for "all commercial, […], passenger-carrying vessels operating in international, interstate or intrastate waterways."
"The CDC carried out consultations between July and September 2020"
This followed an announcement made by cruise industry trade group Cruise Lines International Association (CLIA ) on 13 March, where it announced the suspension of operations.
Three weeks later, the CDC renewed the order, extending it until 24 July. On 16 July, the No Sail order was pushed to 30 September, when it was delayed again to 30 October.
Between July and September, the CDC also carried out consultations, gathering suggestions about public health from industry stakeholders, crews and passengers. In total, 75% of respondents supported a phased resumption of operations to mitigate the spread of Covid-19.
New measures for a phased restart
On 30 October, the CDC issued a framework for a phased approach to the resumption of cruise operations. The Framework for Conditional Sailing Order was deemed necessary because of the continuous increase of Covid-19 cases worldwide.
The guidelines, which apply to cruise ships with a capacity of at least 250 passengers, will remain in effect until Covid-19 constitutes a public health emergency, with CDC not expecting to lift them before 1 November 2021.
"This framework provides a pathway to resume safe and responsible sailing," said CDC director Robert R. Redfield. "It will mitigate the risk of Covid-19 outbreaks on ships and prevent passengers and crew from seeding outbreaks at ports and in the communities where they live."
"This framework provides a pathway to resume safe and responsible sailing"
According to the new policy, cruise ship liners will need to demonstrate their adherence to testing, quarantine and social distancing protocols while companies build the laboratories needed to facilitate large-scale testing.
The CDC is expected to establish a laboratory team that will help cruise liners provide information for Covid-19 testing. It will also update the Enhanced Data Collection during Covid-19 Pandemic form, which is used for Covid-19 surveillance on cruise ships.
Once the initial phases have been completed, subsequent steps will involve mock voyages to test operators' ability to prevent the spread of coronavirus on board, as well as certifications for ships that meet CDC standards.
The new regulatory framework was positively received, with cruise industry stakeholders considering it as a first step towards a regular resumption of operations.
"Our member lines are 100% committed to helping to protect the health of our guests, our crew and the communities we serve and are prepared to implement multiple layers of protocols informed by the latest scientific and medical knowledge," said CLIA president and CEO Kelly Craighead.
"Today's announcement establishes a pathway for our ships to return to service, and that's an important step in the right direction," commented Miami-based operator Royal Caribbean Group in a statement.
"While we are eager to welcome our guests back on board, we have a lot to do between now and then, and we're committed to taking the time to do things right. This includes training our crew in new health and safety protocols and conducting a number of trial sailings to stress-test those protocols in real-world conditions."
Volunteers of the Seas
To restart operations according to CDC requirements, Royal Caribbean announced on 10 November the launch of its 'Volunteers of the Seas' programme, which will validate new protocols through a series of mock cruises.
To recruit volunteers in addition to current employees, the company posted a link on social media, setting up a form for adults only. During the trial cruise, volunteers will be required to take part in a range of activities, from following testing protocols to embarkation and disembarkation procedures, as well as onboard activities, onshore excursions and evacuation operations.
Given the risky nature of the trial, volunteer passengers will need to be of age and not have pre-existing medical conditions. On its side, Royal Caribbean will conduct Covid-19 testing on all volunteer passengers.
"It is very reassuring that so many of our loyal guests are excited to get back on board"
The programme received an overwhelmingly positive response from cruise enthusiasts. Two days after its launch, the company had received 3,000 emails from people who wanted to sign up, with the number ranging between 150,000 and 200,000 applications a month later.
"The participation in and sentiment of the comments and conversations on the Volunteers of the Seas [Facebook] group has been incredibly motivating," Royal Caribbean told Travel Weekly. "It's refreshing to be reminded of all the people out there who are excited about the possibility of sailing and eager to come on board a Royal Caribbean International ship again."
Despite the enthusiastic adhesion to the programme, wannabe volunteers have not received any updates since November, with many wondering when the programme will start and how volunteers will be chosen.
The company has yet to release any information regarding the start of the 'Volunteers of Seas' programme saying in a statement that: "Royal Caribbean is yet to announce dates for our volunteers of the seas initiative but we are excited about the interest we have received so far from our guests.
"We have some of the most loyal guests in the cruise industry, and we have been overjoyed with their interest to take part in our simulated trial sailings. It is very reassuring that so many of our loyal guests are excited to get back on board."
The statement came around the same time the company extended the suspension of certain cruise lines until April.