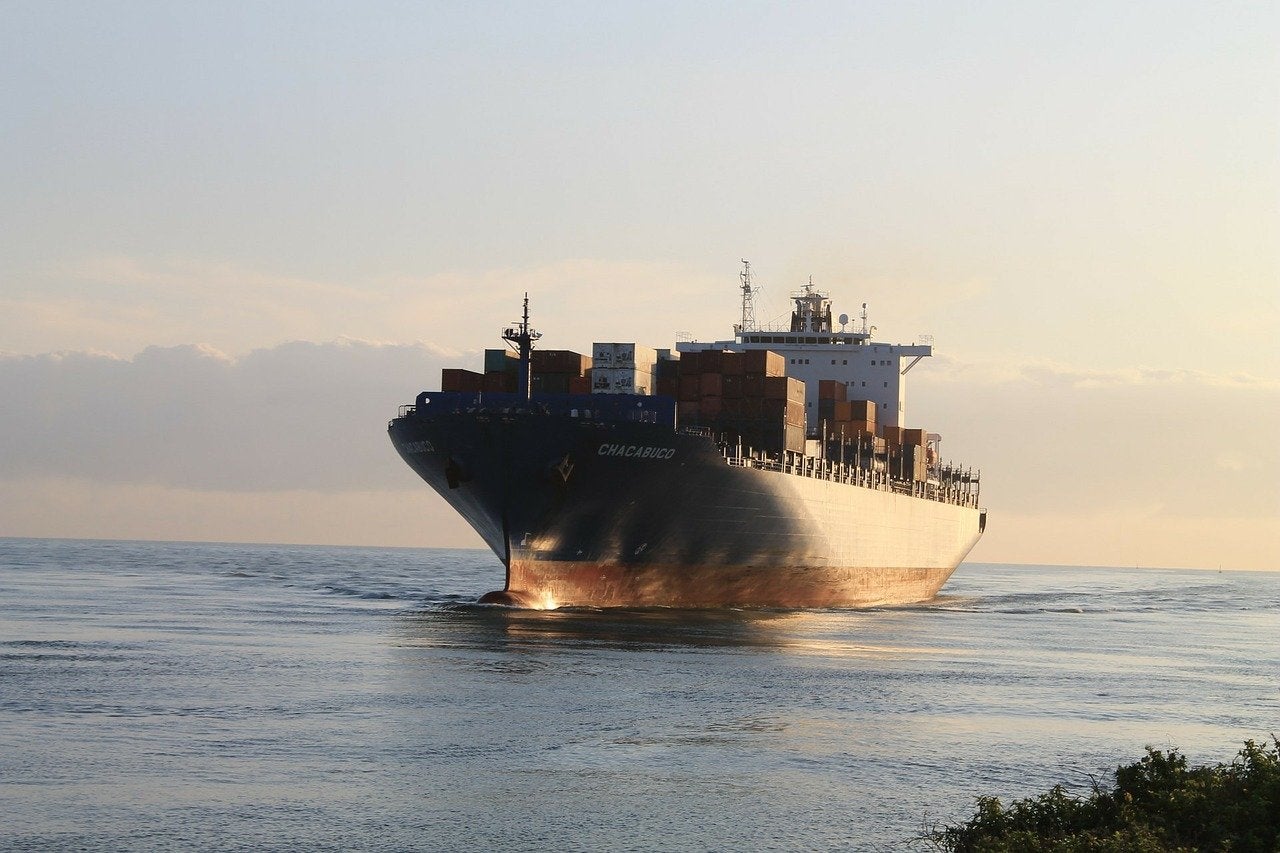 Norwegian zero-emission solutions supplier for the shipping industry, Corvus Energy , has recently announced a global programme that enables companies to lease energy storage systems (ESS ) for their vessels.
Many shipping companies may struggle to introduce to arrange financing for ESS equipment as it can require large upfront equity costs and a long commitment. Under Corvus's leasing system, companies can use the technology without the cost barrier.
International shipping and maritime transport emit an estimated 940 million tonnes of CO2 annually, making them responsible for 2.5% of greenhouse gases worldwide, according to the International Maritime Organisation. The introduction of greener, cleaner fuels is key to reducing this. Corvus hopes its ESS leasing opportunity will help accelerate the industry's shift towards a greener, zero-emission future.
Christian Søvik discusses the leasing opportunity and the benefits it offers shipping companies.
Frankie Youd (FY): How did the idea to lease ESS come about?
Christian Søvik (CS): It had been discussed for a while. In the oil and gas industry, the situation for many shipowners today is that they have a lot of assets. If you put batteries onboard, it could make the ships more attractive, but to put batteries onboard you have to invest or spend some equity to get there.
It was looking into are there any alternatives for them to look into instead of going to their existing creditor and get them to kind of extend their credit to additional specific ships, or can you go out and get this funded another way?
So that was the start; you have the ship owners in that situation, and we have shipowners in a totally different situation, where they have the cash, they have the equity they need, but they don't want to tie it up into assets.
FY: Are there different leasing options available?
CS: There are all kinds of different variants. The first thing we do if a customer comes to ask us [is] we propose what we call the 'financial lease', which is a means to be able to purchase the equipment but purchase it after the lease period. So, you don't pay for the asset upfront, you pay for the assets down the road after the ending of the lease period.
We have been working together with a company called Viridis Kapital, they are based in Oslo to look into how is this possible to do on a different scale. It's quite easy to audit, there's a lot of investors willing to invest in green technology and green solutions for the shipping and the marine sectors in general.
FY: What are the main advantages of leasing the systems?
CS: The main advantage is that you don't need to spend, or you can limit the usage of equity upfront, that's the main thing. You don't need the same need for capital to do this, we see that there are several projects not being materialised due to its funding incentives and financial not in place, so that's the main benefit with going for leasing.
The second thing is of course this technology risk. If you say that, okay, I don't want to invest a lot of money into this now and see that five years down the road the technology is not the newest, or there is a lot of new technology in place – leasing offers a solution for this.
FY: What are the main benefits of battery power for the industry?
CS: It all depends on the type of vessel, but what we try to achieve is that for the shipping and maritime sector overall they are kind of working both efficiently and inefficiently, that counts for all ships all over.
Some ships are more apparent in what some call 'inefficient state'; they are in ports or they are idling or loading and so on, for oil and gas it's a lot of DP [dynamic positioning] operation. They are producing their energy really inefficiently, and that's why we tried to do something to help put batteries onboard on a hybrid vessel.
The whole intent is that this is a business case where you first of all help users to save the environment by reducing CO2 and NOx emissions. Secondly, that you will save fuel and costs and tax at the ports. Last but not least, is that you reduce your maintenance costs for your vessel.
FY: Is this available to anyone within the shipping industry?
CS: Yes, this is available to everyone, but of course it will be case-by-case. If you have a solid balance sheet and you can provide sufficient security for your lease, new term sheets and due diligence of the company. In principle, it's available for everyone all over the world.
FY: How can a solution such as this help towards a greener shipping industry?
CS: It's an alternative business model. In different countries today there are funding incentives to get the industry to shift to greener operations and produce less emission from the various industries, that counts for onshore industry but in particular for marine.
So, there are some countries that give incentives if you install technology or shift towards that kind of alternative fuels etc, so that's one way to achieve this. Second thing is that this leasing portion of it might simplify for some companies to go down that road.
Overall, I think from the International Maritime Organisation to most of the country's flag states, [they] are talking about carbon tax, greenhouse gas emissions, etc. If there are some countries that don't have this on the agenda today that will probably come tomorrow, next week, next month or next year.
FY: Is there anything else you think our readers should know?
CS: I think if your readers plan to shift in this direction to hybrid, of course, there's a lot of talk about ammonia, hydrogen, alternative fuels etc. What is important to understand is that none of these technologies will work without a battery in combination with that.
Another parameter that we see is the development in carbon tax. We see now, especially in Norway, Canada and others, the price for carbon tax today is one thing, but the price that the government has stated in 2030 will be is completely different.
If things go as the government has stated, the cost for pollution and emission would be higher than the cost for fuel. It's one thing to compare your business case to how the situation is today but be aware that this is a technology that will last for many years, and it will get better and better over time in terms of the business case.