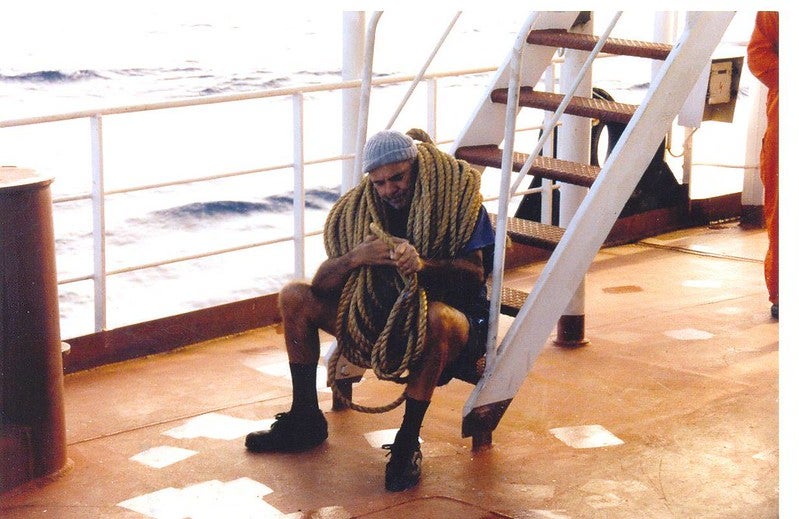 Alongside global organisations such as the IMO, ILO and the UN, the ITF is fighting for the release of around 200,000 seafarers stuck on board of ships because of coronavirus travel restrictions.
Since March, the union – which represents 665 million workers in the transport sector – has been pressuring governments to designate seafarers as key workers, allowing them to disembark and see their families.
After several attempts, including the appeal to G20 leaders to facilitate seafarers' movements, the ITF on 15 June announced that it will support workers in their right to stop working and go home.
Maritime coordinator Jacqueline Smith explains how this has come about and what the ITF is doing to support stranded crew members.
Ilaria Grasso Macola (IGM): Why did the ITF decide to support seafarers in their right to stop working?
Jacqueline Smith (JS): We have been working with our social partners for months to pressure governments to open their borders to facilitate crew changes for seafarers. We have also been working directly with employers and our affiliated unions to help repatriate thousands of seafarers.
We will still continue to do both those things. What has changed is that we no longer accept blanket renewal of seafarers employment agreements. This is because seafarers have already agreed to extensions the last three months, many are months beyond their contracts, with some seafarers now on board for more than 15 months – many are fatigued and desperate to get home to their loved ones.
If a seafarer refuses a new contract or contract extension, then they have the right to not work, leave the ship and go home. All we're doing is supporting them to enforce that right.
IGM: What was the response on a governmental level?
JS: The UK detention of five cruise ships clearly shows that some governments are capable of, and willing to, enforce seafarers' rights under the Maritime Labour Convention.
Time will tell if other governments, such as traditional transit hubs and the home countries of seafarers, also take their responsibilities seriously.
IGM: What are the next steps?
JS: We are doing everything we can, as are our social partners, the JNG and ICS. Our Inspectors are busy assisting seafarers, unions and companies on a case-by-case basis.
If an increasing number of seafarers decide not to extend their contracts, then we expect Port State Controls to detain ships and hopefully, governments will "wake up" and put in place practical solutions for crew change – many governments are beginning to realise that failure to resolve the crew change crisis means global trade could grind to a halt.
We will also be looking at targeting specific countries that are key, but that are creating a logjam.
IGM: Do you think that after condemnation from the UN, the ILO and the IMO the situation will improve?
JS: We're pleased that the IMO and ILO have recently been facilitating meetings with governments about this issue.
Their support has been and still is crucial. This is a global problem and requires global action. The more support we get, the better."