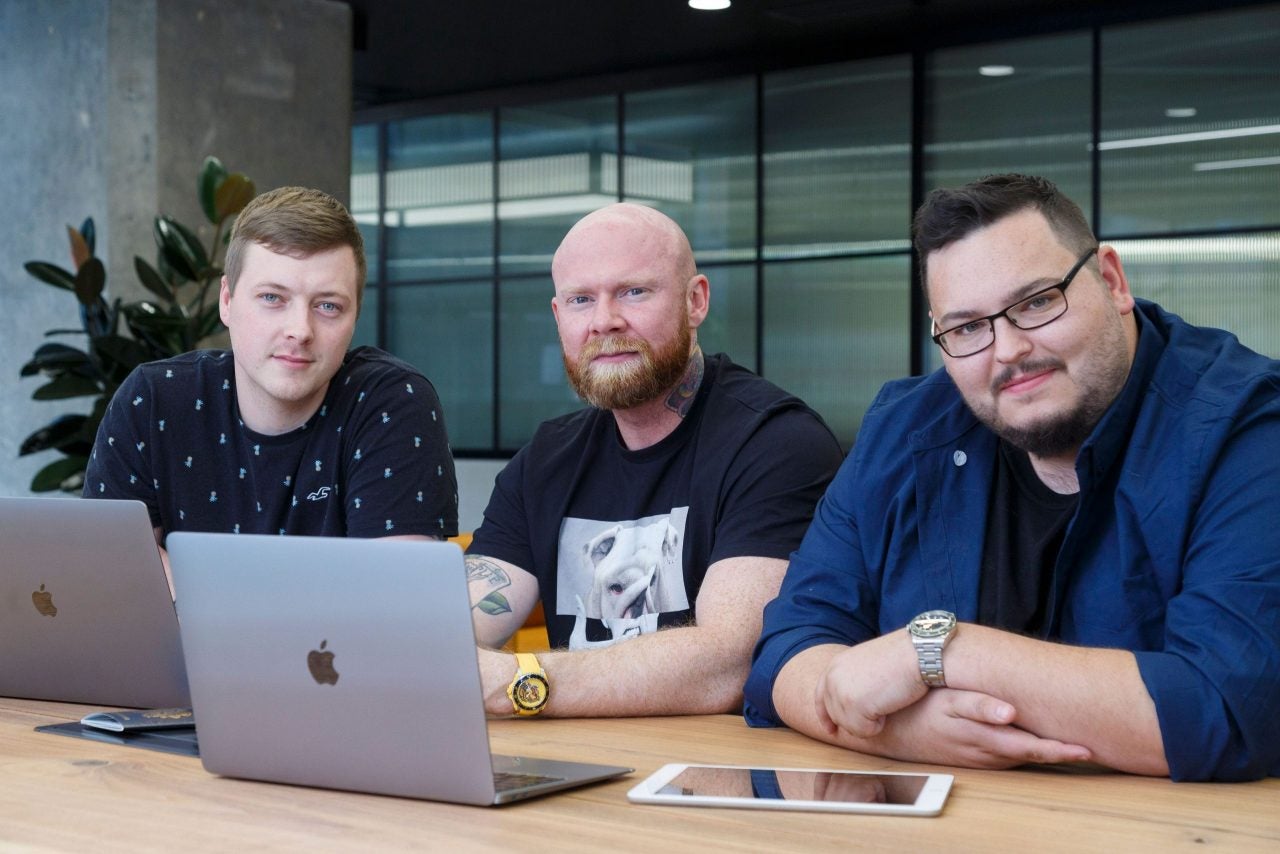 In response to the Covid-19 pandemic, global lockdown restrictions have been put in place that have caused large-scale disruption within the marine industry. Disturbance within the supply chain and a lack of shipping container availability are just some of the issues the industry has been facing.
The current ongoing situation has made it imperative for the marine industry to run smoothly, especially when it comes to arranging travel for their workers.
Vessul was created to help the industry manage the movement of essential workers within the marine and energy industries. The platform will allow companies to quickly book travel for multiple workers across the globe, ensuring they arrive at their next destination at the same time.
Thomas Young explains how Vessul works and the main challenges he believes marine workers will face this year.
Frankie Youd (FY): Could you tell me a little bit about Vessul and how it works?
Thomas Young (TY):  Vessul is essentially a crew rotation platform. Shipping companies, other types of maritime companies and energy companies can use the platform to manage and book the business travel of crew that needs to be rotated.
For example, let's say a ship is going from Beijing to the UK, they stop in between a few times and one of those locations is in Dubai. When they get to Dubai, they may need to do a change of the crew.
That could be 20 people coming off the ship and 20 people coming on the ship. With Vessul they can manage all of that. A crew manager or a travel manager can do one search and one booking for all those people that are coming onto the ship.
You may have five people coming from Manchester to Dubai and 10 people coming from Johannesburg to Dubai; they all need to be at the same place at the same time ready to board that ship. The same goes for the people leaving the ship; they all need to leave the ship from Dubai to go to various locations globally. They can book all of that using Vessul in a singular booking.
FY: What problems are the workers in the marine sector facing? How does Vessul aim to solve them?
TY: Currently, in this sector, if someone needs to book travel its quite a fragmented process. They're mostly doing it themselves by hiring a large travel team who are then responsible for booking all the travel. There's lots of Excel spreadsheets, emails, and information – it takes a huge amount of time.
Other companies may have a pre-management system. They may have a travel management company in place, then they will pre-plan the crew rotation in the crew management system. Then they'll provide the information to the travel management company, where the massive customer service team has to book everything manually.
With our solution we can limit the errors and limit the cost overall, and there's massive savings for our clients. We have partnered with existing travel management companies that they already work with so we can combine our technology with the systems they already have.
FY: The service was BETA tested. What were the findings?
TY: We selected several different companies, [including] mainly shipping and maritime companies [and] some mining companies as well.
The initial test was to see what size of crew rotations we could use our platform for. We wanted to understand where that caps out so we know what type of crew changes could happen on an online platform.
We found that our solution is perfect for small to medium-sized crew changes [because] it caps out at around 50-70 people. In time, we will be able to do larger crew rotations online, but right now we know that isn't the focus. Our focus is small to medium-sized crew changes.
We wanted to use a BETA test to see what the online percentage would be versus the offline percentage of booking travel. Prior to us, the market average of crew rotations being booked via a customer service agent without any technology is at 98%. When we implemented our service, we can bring that down from 98% to around 50% to 60%.
FY: Why do you think a system like Vessul was not in place prior?
TY: This side of the travel industry is dominated by travel management companies. If you're a maritime company and your travel management company doesn't have the technology to give you, you're kind of stuck because you need a travel management company to have all the global customer services.
This is one of those industries where it's not as appealing to many entrepreneurs, but to me it's one of the industries where there's a lot of potential for technology. It's an industry that is growing in its technological needs.
Their innovation is slower compared to any other kind of industry because there aren't as many entrepreneurs operating within this space, whether that's down to appeal or down to some barriers to entry.
One barrier to entry is it's very difficult to convince the ship company to work with you because of the way they work and their priorities. The way we have managed that is we've had strategic partners work with us from the start who are already operating in this space, which made it much easier for us to do that.
FY:  What challenges do you think shipping crews will face this year?
TY: One of the main issues is reopening of borders. There's still a lot of problems around getting visa clearances for crew in certain countries.
That's a problem because the crew can't get out of the country or the crew can't get into a certain country. That's something that's going to be a challenge for at least the next year or two, depending on how quickly the world is vaccinated and re-opens again.
The way we can prevent that risk is just making sure we can give the shipping companies and the crews the right information upfront. If they can't do a crew change in a certain country, then we can give them an alternative port to do that from may be less strict so we can get the crews moving.
FY: Is there anything else you think our readers should know?
TY: One thing I will say to the readers, especially for this industry, is don't be afraid of change. I think that's something that needs to be done even more by this sector.
Be curious, be proactive and try and understand what changes are coming by looking at various different start-ups or what investment trends are happening to make sure that their shipping company is the most efficient it can be.