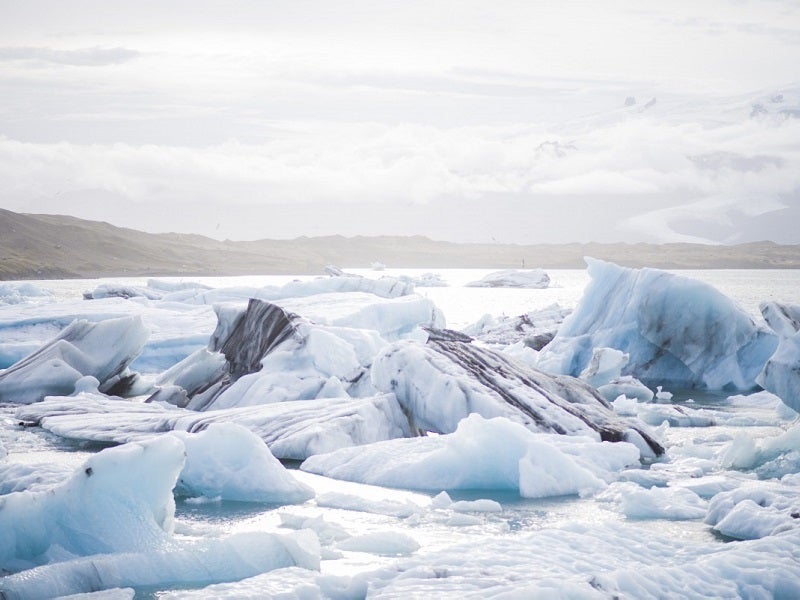 For centuries, the extreme conditions that made up the polar regions meant only the hardiest explorers and expeditioners ventured into these two opposite ends of the globe.
Up until the 1990s, cruise operators steered clear of the polar circles as a result of their impenetrability. According to data from the National Ocean Economics Program (NOEP), in 1990 roughly 7,950 cruise passengers passed through Iceland, a country located just below the Arctic Circle in the North Atlantic. By 2016, that figure had risen to over a quarter of a million.
As global temperatures have risen – they are currently registered as 1°C warmer than the pre-industrial era – so sea ice has begun to vanish. Increased carbon dioxide emissions now mean polar temperatures are rising at a faster rate than those found across the rest of the planet.
In the last five years, sea ice levels in Antarctica have fared even worse than those of its sister region, melting three times as fast as a decade ago, according to a study published last year in the science journal Nature.
During the same period, the number of travellers to the region has been rising at a rate of knots. Between April 2016 and 2017, 44,376 visitors made their way to the continent, according to the International Association of Antarctica Tour Operators (IAATO). In the early 1990s, only 5,000 tourists did the same.
What does all of this mean for the shipping industry? Two things, essentially. Firstly, the melting of both sea and glacier ice make the polar regions as accessible as they've ever been. Several cargo shippers are presently weighing up whether the Northwest Passage – traditionally blocked off all year around due to metres-thick ice – could make for an economically viable shipping route – during the summer months, at least.
Due to their remoteness, diverse landscapes and natural beauty, cruise passengers can veritably be sold such expeditions as once-in-a-lifetime experiences. Which brings us to the second point. Operators should only be able to offer such itineraries if they are able to demonstrate they can reduce their environmental footprint accordingly.
Some industry measures are already in place. In 2016, the International Maritime Organization (IMO) introduced its Polar Code, against which tour operators must demonstrate their preparedness to journey into polar waters. The code also strictly prohibits ships from discharging sewage and food waste in the region.
An icebreaking trailblazer: Quark's long polar history
Quark Expeditions , a cruise company specialising in Arctic and Antarctic expeditions, completed the first ever tourism transit of the Russian Arctic's Northeast Passage back in 1991. The US-headquartered group also made the first circumnavigation of Antarctica and the Artic Ocean for commercial passengers, before making history again in 2014 when it became the first cruise operator to land at Saunders Island in the South Sandwich Islands.
"The initiative seeks to improve environmental and social outcomes in the polar regions by 2025."
For all of QUARK 's exploratory firsts, the announcement in April of the group's new sustainability strategy is a heartening one. Known as Polar Promise, the initiative seeks to improve environmental and social outcomes in the polar regions by 2025.
Before looking at the strategy in any depth, it should be considered that Quark has a better recent track record than most when it comes to sustainable tourism commitments. In 2017, the group eliminated its use of single-use plastics through the introduction of reusable water bottles onboard all its ships, as well the provision of soap and shampoo dispensers within cabins.
It is also one of the founding members of the SeaGreen recycling pilot programme, which saw the group in the first half of this year's Antarctic season alone reuse more than 270 cubic metres of plastic, papers and glass across its operations.
The promise: A holistic strategy
Polar Promise should be seen as a continuation of Quark's existing environmental commitments, rather than a stand-alone initiative, explains Malcolm Ellis , senior vice-president of operations.
"Building on the company's track record, Polar Promise is a holistic strategy framework that focuses on addressing the greatest impacts of visiting the polar regions," he says. "It also recognises the power of the polar regions to transform those who experience them."
"This is about developing a zero waste roadmap."
Polar Promise is essentially split into four key areas. The first is around embedding responsible and sustainable business practices across the supply chain, from staff to business partners. In addition, Quark will seek to continue its "leadership and active membership" of IAATO as well as the Association of the Arctica Expedition Cruise Operators (Aeco ).
Second, Quark will attempt to reduce its footprint by measuring, reporting and reducing its carbon emissions, while "partnering to develop waste solutions in communities and ports where Quark Expeditions operate, such as our SeaGreen recycling initiative in Ushuaia, Argentina".
"This is also about developing a zero waste roadmap, building on the company's single-use plastic-free operations," says Ellis. "We'll also deploy new technologies to reduce waste in Quark Expedition's fleet, such as the MAGS [micro auto gasification] waste system."
A fair deal: Leaving a sustainable legacy
Meanwhile, the third tenet of Polar Promise will see Quark commit to outreach work in the polar regions, including the creation of more training and employment opportunities in local communities. This includes the Inuit Cruise Training Initiative, as launched by AECO and Canada's Nunavut government earlier this year, which strives to provide more jobs and support for the region's indigenous people.
"We are continuing to invest in research partnerships and citizen science projects in the Arctic and Antarctic."
"We are also continuing to invest in research partnerships and citizen science projects in the Arctic and Antarctic, in-kind and direct support of groups such as Polar Bears International and Penguin Watch," says Ellis.
The final component of Polar Promise is around legacy, whereby the ultimate aim is that the benefits of bringing wide-eyed travellers to the Arctic and Antarctic regions far outweigh detrition of the local environment.
"We want to make positive impact exponential – that means we put in more than we take out," says Ellis.