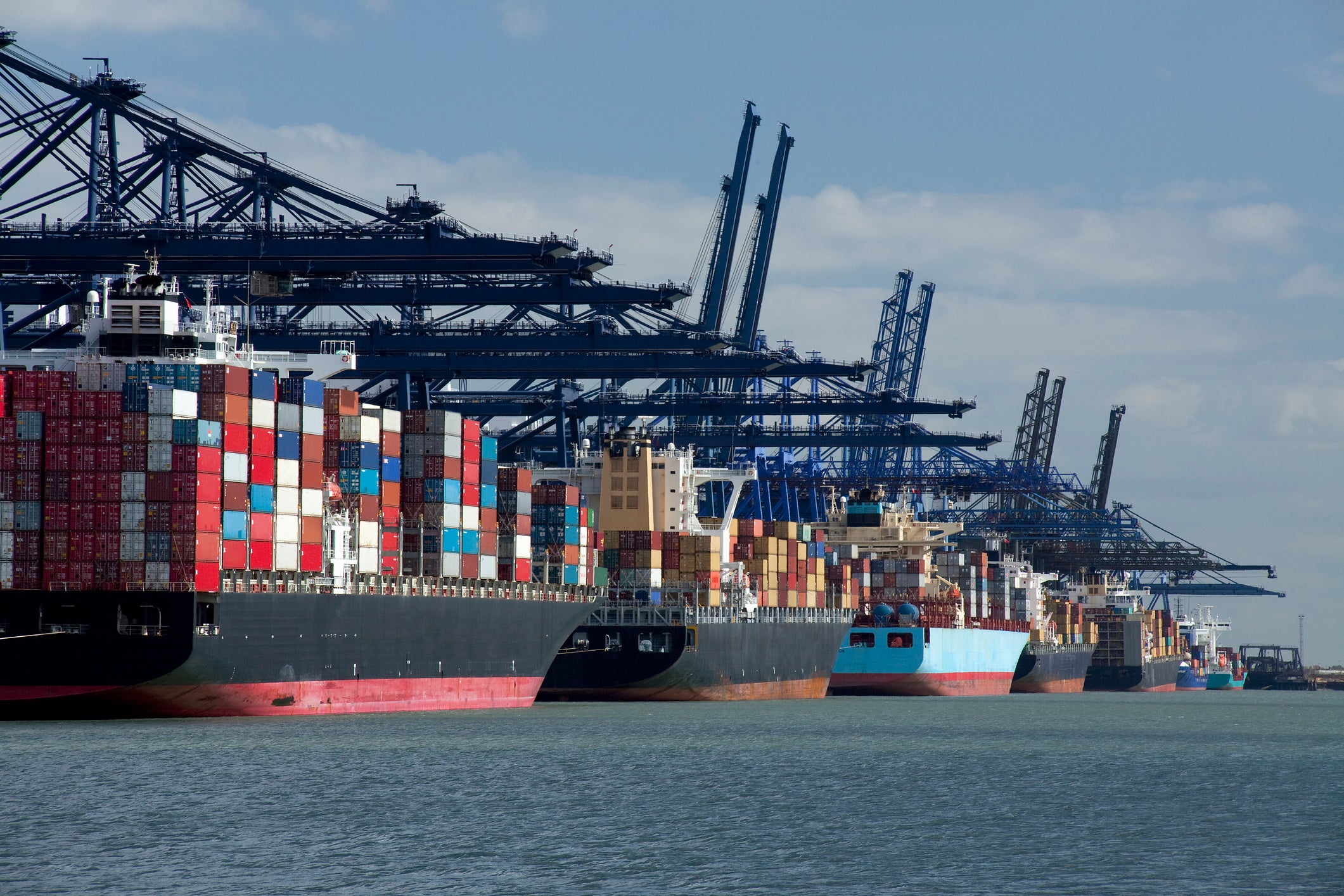 Through the turbulent 20th century and up to today, international economic sanctions have become a familiar tool for a state (or states) to censure another without resorting to open conflict. Common justifications for the establishment of sanctions against a country might include political corruption, human rights abuses, concerns around nuclear development or state links to criminal or terrorist groups. Economic sanctions might entail import/export embargoes, bans on military equipment and training, or the freezing of states' and individuals' assets.
The effectiveness of economic sanctions as a non-violent means of 'course-correcting' despotic nations, encouraging regime change and promoting international development has been hotly debated for decades, with critics arguing that sanctions have a spotty success record and often take a much higher toll on normal citizens than on political elites and prevailing power structures.
A new dawn for sanctions enforcement?
On top of the debate around the effectiveness of sanctions, there is the complex business of enforcing them – and the marine sector is on the frontline of this dilemma. As sanctions often drag on for years or decades, malicious actors have plenty of time to come up with tricks to evade sanctions, often by ship. As a predominant employer of bilateral sanctions, the US plays a leading role in international enforcement. In May, the US Coast Guard (USCG), alongside the State Department and the US Treasury's Office of Foreign Assets Control (OFAC), published an advisory document on common deceptive practices to evade sanctions in the shipping industry, with guidance for ship owners, vessel crews and other associated groups on how best to frustrate these illicit efforts. The document focused primarily on Iran, Syria and North Korea, three countries operating under longstanding US and international sanctions.
While the guidance isn't mandatory, the best practices detailed within should rank high on the shipping industry's priority list, as noted by Pillsbury Winthrop Shaw Pittman partner Matthew Oresman in a recent guest editorial for Hellenic Shipping News.
"Though the formal announcement sought to assure parties that compliance is not mandatory, history would suggest that governmental and private sector participants would do well to take notice," Oresman wrote. "Put simply, we can expect those who fail to implement and adhere to the guidance to face increased scrutiny and pressure from US authorities."
Sanctions evasion: common deceptive shipping practices
The guidance document lists seven common tactics used "to facilitate sanctionable or illicit maritime trade linked to Iran, North Korea and Syria". The first three involve methods of disguising the identification of a ship or its cargo. This can be done by disabling or manipulating a vessel's automatic identification system (AIS), also known as 'spoofing', which "allows ships to broadcast a different name, IMO number (a unique, seven-digit vessel identification code), Maritime Mobile Service Identity, or other identifying information. This tactic can also conceal a vessel's next port of call or other information regarding its voyage."
Other, lower-tech methods of obscuring the identification of vessels and cargo involve physically altering ships – by, for example, painting over vessel names and IMO numbers – and falsifying cargo and vessel documents to hoodwink authorities about a ship's cargo, voyage history, proof of insurance and more.
"Authorities have found that sanctions evaders have falsified shipping documentation pertaining to petrochemicals, petroleum, petroleum products, or metals (steel, iron) or sand in order to disguise their origin," the guidance notes.
Ship-to-ship (STS) transfers – moving cargo from one ship to another while at sea – can be a legitimate practice, but it is also a tactic employed by sanctions evaders to pass off sanctionable goods as legitimate cargo, often under the cover of night.
The final three common practices listed in the guidance represent various ways to muddy the illicit waters by creating a befuddling level of complexity in their operations so they are difficult for port authorities or inspectors to track. This might include irregular voyages with indirect routing, unscheduled detours, or transhipment of cargo through third countries – another practice that is commonly used legitimately, and therefore harder to spot when done maliciously.
False flags and flag hopping between new flag states, as well as dense layers of company ownership or management, are other ways that those trying to get around sanctions take advantage of the shipping industry's complex structure. "If private sector entities are unable to reasonably identify the real parties in interest in a transaction, they may wish to consider performing additional due diligence to ensure it is not sanctionable or illicit," the guidance advises.
Recommendations for the shipping industry
The Coast Guard advisory provides broad guidance on identifying sanction evasion, as well as more specific advice for various maritime sectors that may encounter it. Among the general best practice is to establish sanctions compliance policies that are well communicated to employees and third parties, as well as conducting thorough supply chain due diligence, working on AIS best practices and ensuring that the identities of "each customer's beneficial owner(s)" are disclosed as part of risk assessments.
The guidance also encourages shipowners, managers and charter companies to "continuously monitor vessels, including those leased to third parties" through supplemental long-range identification and tracking (LRIT) devices, the wide adoption of which was proposed to the IMO by the US Coast Guard after the 9/11 attacks in 2001. The international LRIT system mandates the tracking of large ships by their flag administrations and allows the sharing of that data with member governments. The Coast Guard's advisory suggests broader LRIT tracking of vessels by port authorities "as a risk mitigation strategy".
The Coast Guard recommends shipowners and managers consider "raising awareness" of common deceptive practices around STS transfers in high-risk areas, while pushing for more industry-wide information sharing of "challenges, threats and risk mitigation procedures".
"For example, when a protection and indemnity (P&I) club insurance company becomes aware of illicit or sanctionable activity or new tactics in sanctions evasion, it may wish to consider notifying other P&I clubs, as appropriate, redacting personally identifiable information that cannot be shared with third parties where necessary."
Essentially, the guidance from USCG and OFAC implies a future in which maritime sanctions evasion will be increasingly squeezed out by a global web of surveillance, facilitated by big data and a far more proactive approach to due diligence. Reaching that point may add a considerable burden to shipowners, operators, insurers, port authorities and others, and as Oresman pointed out, some of the guidance around information sharing may be incompatible with EU privacy laws. As the 2020s get off to a turbulent start, an appropriate balance must be struck between closing gaps in global sanctions enforcement and avoiding undue disruption throughout the shipping sector.