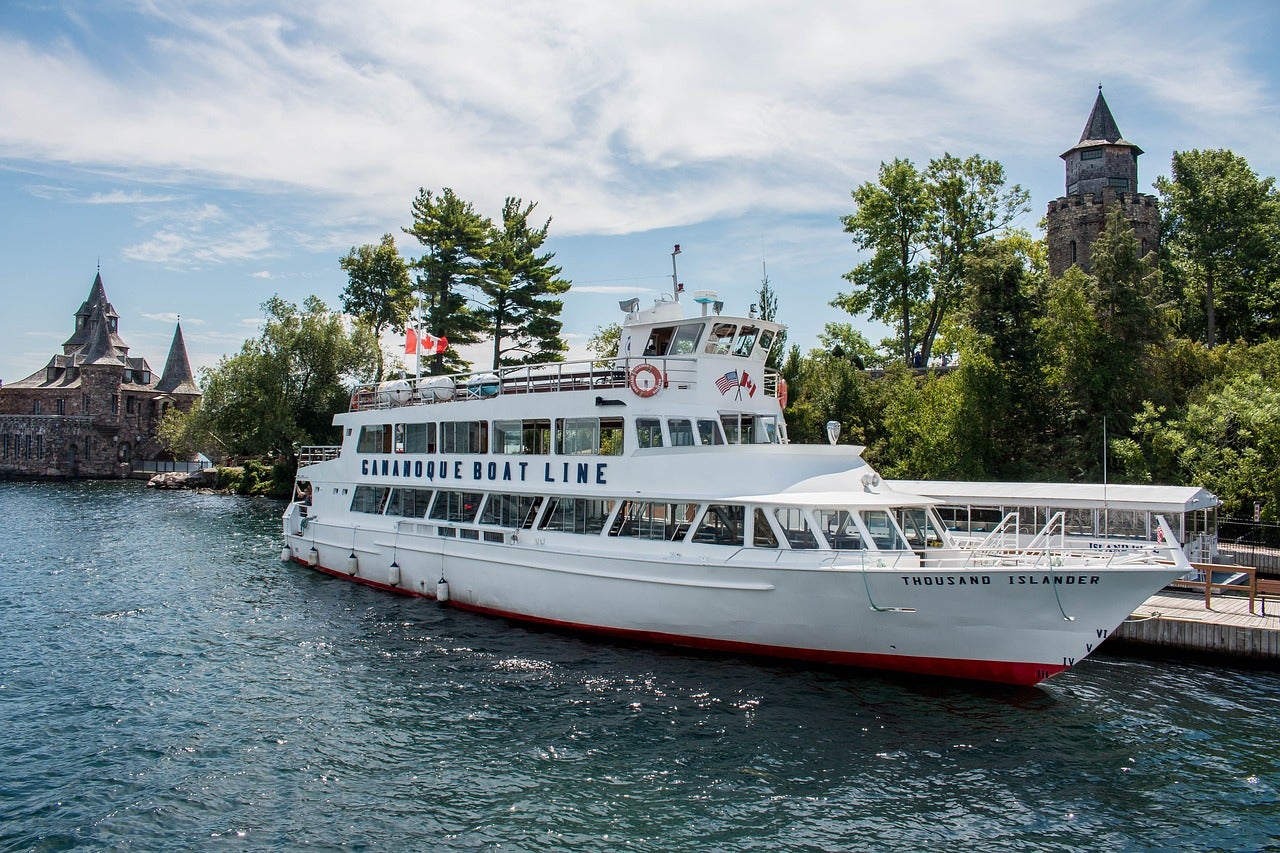 Canadian transport minister Omar Alghabra announced on 4 February 2021 a ban prohibiting cruise vessels from operating in Canadian waters until 28 February 2022.
The ban, which affects vessels carrying more than 100 people, was put in place as a way to reduce the spread of Covid-19 in the country.
"As Canadians continue to do their part to reduce the spread of Covid-19, our government continues to work hard to ensure Canada's transportation system remains safe," said Alghabra in a statement.
"Temporary prohibitions to cruise vessels and pleasure craft are essential to continue to protect the most vulnerable among our communities and avoid overwhelming our health care systems. This is the right and responsible thing to do."
Threatening a fine of CAD25,000 a day for cruise liners, the ban will affect not only the Canadian cruise industry but will have an impact on US cruise liners, especially those operating in Alaska and New England.
The latest of many bans
The February 2021 ban is the latest of a long series of bans implemented by the Canadian Government to protect its citizens from the spread of Covid-19, which began on 13 March 2020, as most countries around the world started to take precautionary measures.
"The extension of temporary measures reflects our ongoing work to ensure appropriate measures are in place"
Then-Canadian Transport Minister Marc Garneau deferred the start of Canada's cruise ship season from 2 April 2020 to 1 July 2020. The ban, which affected vessels carrying more than 500 people, cancelled completely the seasons for vessels operating in the Canadian Arctic.
"The health and safety of all Canadians, both those abroad and in Canada, is our top priority," said Health Minister Patti Hadju in a statement. "With this delay in allowing cruise ships to dock in our ports, we can help prevent the spread of Covid-19 in our communities."
Three weeks later, on 6 April, Garneau introduced a new set of measures, including prohibiting all commercial marine vessels that carry more than 12 passengers from "engaging in non-essential activities" until 30 June.
Measures related to ferry operators were also added. As per government guidelines, ferries were required to reduce their capacity by 50% as well as implement health and safety procedures.
The government had made changes to the legislation prohibiting cruise ships that carried more than 100 people from operating in Canadian waters until 31 October 2020, while allowing other passenger vessels to follow territorial guidelines from 1 July.
But on 29 October, five months since the last announcement and two days before the expected reopening of the cruising season, the government made a U-turn, deciding to extend the ban until the end of February 2021.
"The extension of these temporary measures for cruise ships and other passenger vessels in Canada reflects our ongoing work with all levels of government, transportation industry stakeholders, and Indigenous peoples to help ensure appropriate measures are in place," said Garneau in a statement.
How did the industry react?

When the first ban was introduced in March 2020, it ended all hopes for a reduced cruise season, not only impacting cruise liners but also ports and other stakeholders.
In a statement released in May 2020, the Great Victoria Harbour Authority said it respected the government's decision but it should not underestimate the ban's economic impact.
"Cruise represents 70% of our annual revenues, which supports our operations across all properties," read the statement. "Cruise supports 800 indirect and direct jobs in Victoria and contributes more than CAD130 million to the regional economy each year.
"These are ways to get the market going again"
"We also want to acknowledge that dozens of cruise-related small businesses and their staff members in Greater Victoria are deeply impacted by the loss of cruise this year." Other authorities such as the port of Halifax were forced to halt their cruise season altogether.
A year later, the industry was surprised by the length of the extension. According to the Cruise Lines International Association – North West & Canada, the government should reconsider reopening sooner to help the industry get back on its feet.
"We hope to have an opportunity to revisit this timeline and demonstrate our ability to address Covid-19 in a cruise setting with science-backed measures, as CLIA members are doing in Europe and parts of Asia where cruising has resumed on a limited basis."
Other companies have decided to not completely scrap their cruise season. Princess Cruises has announced that whilst working with US and Canadian authorities, it will push back its cruise season to 27 June.
The move was followed by other cruise lines including Holland America which will pause operations at least until July.
According to Ross Klein, a professor at Memorial University of Newfoundland, cruise liners have not cancelled their season to try and salvage some routes.
"Certainly, the Alaska traders are trying to figure out whether they can get around US legislation that requires stopping at a foreign port," he tells Future Cruise. "These are ways to get the market going again but I think that it's going to be difficult with Covid-19 and uncertainties."
Compared with the US, says Klein, Canada has provided targeted support to local businesses, cruise liners included. "The Canadian system is quite different from the US system," he adds. "I think there's a safety net more generally here that isn't necessarily available in the US."
The US response
Canada's decision not only impacted its own cruise sector, as the effects were also felt in the US, as cruise companies that carry a foreign flag but leave from the US cannot legally return to the country before stopping at a foreign port.
Especially in Alaska, where cruises depart from Seattle and pass through Canada, the decision is set to have a significant economic impact, putting at risk thousands of jobs.
At the end of February, the US House Committee on Transportation and Infrastructure sent a letter to the Canadian ambassador to the US, encouraging the Canadian Government to reconsider the ban.
"We believe there are many ways to achieve a safe sailing season"
As reported by USA Today Travel, in addition to expressing concern "regarding the potential economic impact on local businesses and communities," the committee suggested Canada allow stops in its ports without disembarking passengers, to minimise the risks of transmission.
A few days after the Canadian Government's announcement, Alaska Republican senators Lisa Murkowski and Dan Sullivan, as well as Congressman Don Young, wrote a letter to Canadian Prime Minister Justin Trudeau, urging him to work with the Alaska Congressional Delegation on Covid-19.
"We are particularly concerned that this decision was made without any forewarning to or consultation with Alaska, your neighbour and partner," the letter said. "Losing access to Canadian ports creates significant disruptions to the cruising season in Alaska and will have a significant economic impact on our state, which is already suffering from the recession caused by this pandemic."
The loss of revenue caused by the pandemic as well as the ban will put 20,000 jobs at risk across the US state, said the politicians in the letter. "We believe there are many ways to achieve a safe sailing season without the extreme measure of a one-year total ban."
Not everyone appreciated the US response to the Canadian Government's decision. According to Klein, Canada is a sovereign nation that has decided not to open its borders for cruising and whose decision should be respected.
"They shouldn't go insulting the Prime Minister because the Prime Minister is looking out for their people and not the economic interests of corporations that pay no taxes to Canada," he tells Future Cruise. "Just like Australia and New Zealand and other countries, Canada has chosen not to be open to cruise ships. So what? That's not Canada's problem."