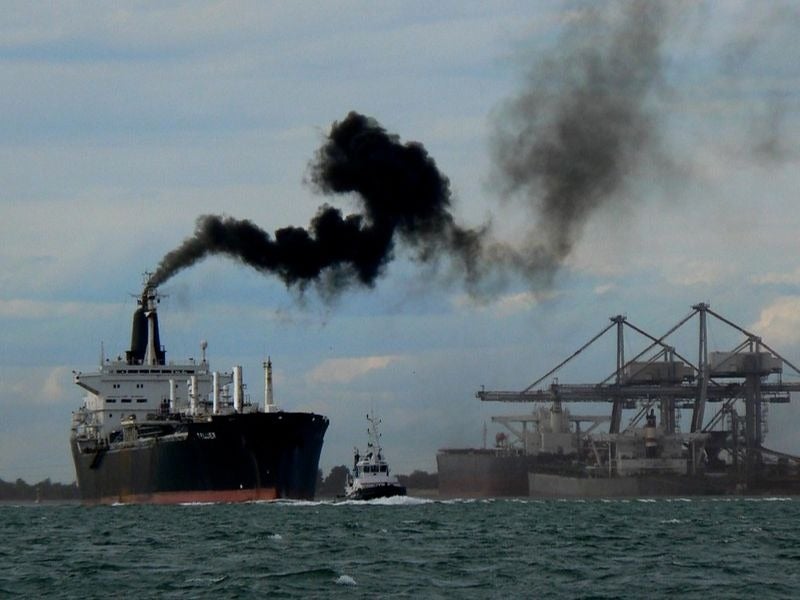 Ship Technology readers believe the industry could do more to reduce its carbon emissions in the face of climate change, an in-house poll carried out last month has revealed.
Of the 1,337 respondents, 785 (58.71%) declared they thought the sector was not doing enough to curb carbon emissions. Meanwhile, only 246 (18.40%) expressed confidence in the sector's efforts, and the remaining 306 (22.89%) said they were uncertain.
The shipping sector accounts for about 2.5% of global greenhouse gas emissions and has long been criticised for using polluting fuels and lagging behind other industries for its sustainability commitments.
Earlier this year, a study published by the University Maritime Advisory Services and the Energy Transitions Commission revealed the industry will have to invest at least $1tn between land-based and ship-related infrastructure to meet carbon reduction targets set by the International Maritime Organization (IMO).
Although the study revealed this sum will only partially weigh on shipowners' shoulders – with the bulk of the investment needed to build land-based infrastructure – the industry will have to do its part in developing onboard technologies to support propulsion, the price of which is estimated between $130bn and $182bn.
The IMO 2020 sulphur cap and its role in tackling carbon emissions in shipping
In the face of mounting backlash, over the past few years, the industry has stepped up its environmental credentials and taken on a number of initiatives aimed at tackling climate change.
The most significant effort in this direction is the recently-introduced sulphur cap, which came into force in January 2020 under the supervision of the IMO.
The first of three such initiatives, the new regulation required a substantial reduction in the amount of sulphur content within a ship's fuel from 3.5% to 0.5%. Alternatively, operators unable to obtain this reduction could opt to install scrubbers on their ships, which capture sulphur oxides contained in exhaust emissions.
According to the IMO, the ultimate goal will be to achieve a 50% reduction of GHG emissions compared to 2008 levels by 2050, while at the same time "pursuing efforts to phase them out entirely".
Coronavirus and its impact on the industry's efforts
The rollout of the IMO's sulphur cap has been overshadowed – and partially impeded – by the spread of the coronavirus outbreak, which is currently crippling world economies and having significant impacts on global shipping.
Faced with port closures and limited trade opportunities, the industry is only currently starting to recover from almost three months of disruption.
Although air quality in some of the worst-hit regions has largely improved as a result of reduced traffic, some countries, including the UK, recently announced plans to suspend checks for compliant fuels to minimise the impact of coronavirus on the supply chain.
In addition, global shipping is struggling to deal with a substantial fall in marine fuel prices and the consequential drop in savings from exhaust-gas scrubbers. As Sea-Intelligence CEO Alan Murphy recently told Freight Waves "Two months ago, IMO 2020 was set to be the carriers' major problematic issue. Today, low-sulfur fuel prices are dipping below the levels for normal fuel last year."