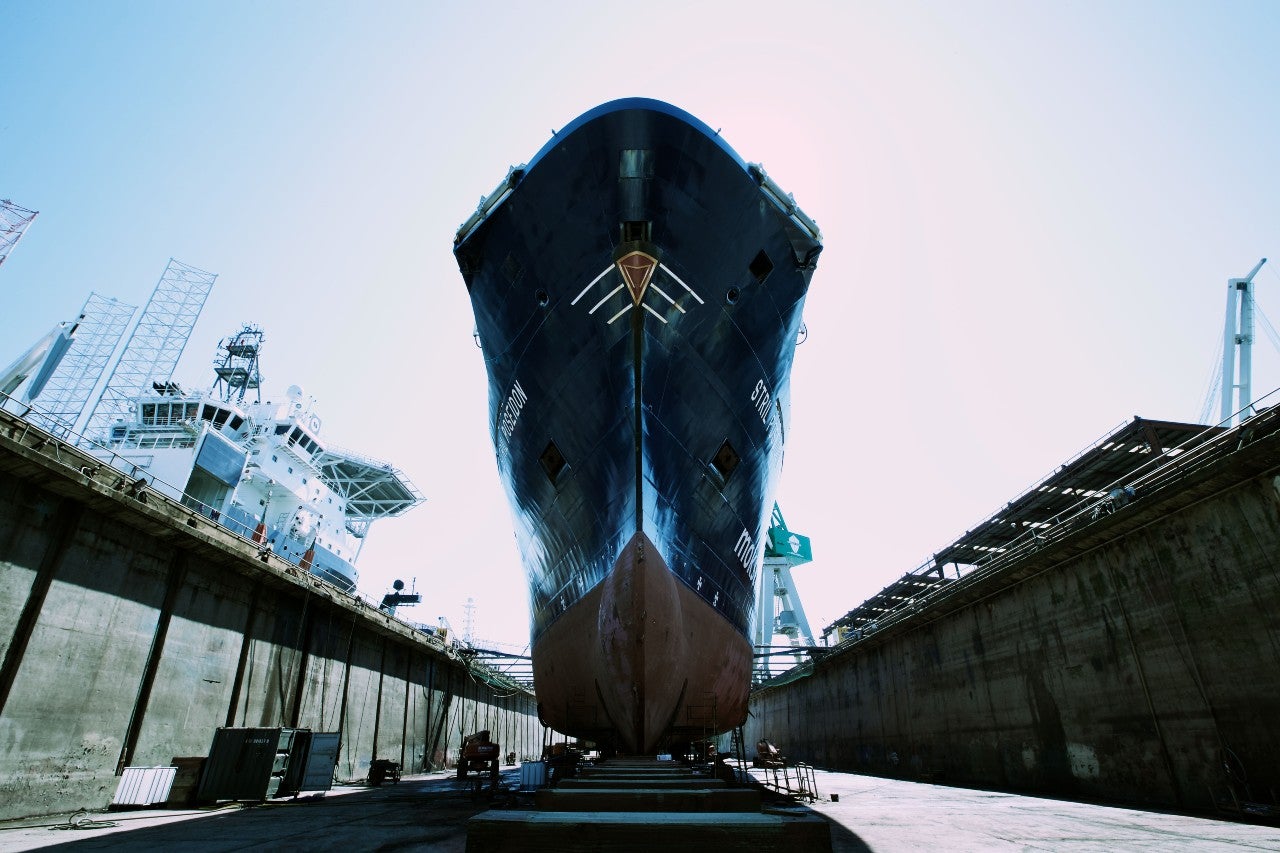 Automation has been gaining traction among shipowners as an enabler of greater efficiency and cost savings. However, the president of Høglund Marine Solutions Børge Nogva believes that the industry is still a long way from exploiting its great potential. 
A Norwegian provider of advanced marine technology (specifically, integrated automation and energy solutions), Høglund has long been an advocate of automation in shipping in Europe and beyond. 
The company recently launched a partnership with DNV GL's independent data platform provider Veracity to help shipowners accelerate their digital initiatives. As Nogva explains below, these alliances are becoming an increasingly important part of the sector's transition to automation, but this could be delayed by a lack of uniform standards and regulation.
Høglund Marine Solutions president Børge Nogva. 
Sectorial inefficiencies mar automation's development
Maritime stakeholders have been preparing to adopt automation for some time, yet according to Nogva, their approach has so far been too slow and ineffective. 
At the core of the issue is a string of inefficiencies that are affecting providers like Høglund, as well as shipowners, charterers and cargo owners. "We provide quite traditional automation systems for traditional ships," he says. "This is for us, in many ways, a dilemma, as we want to present better automation solutions, but the requests we get for our systems from the market aren't really asking for much more than what has been done for years."
"Finding projects where we can actually apply our automation technology is hard."
The slow shift towards digitalisation adds to several other issues, such as a decrease in the number of ships being built every year and different demands for automation from shipyards. "The standard projects that come from shipyards in China and elsewhere tend to follow a very traditional specification that hardly says anything about automation," he explains. 
"On the other hand, there are more specialised projects in Europe where the requirement is to have a higher level of integration and a ship-to-shore solution, so that you can actually have data from the ship available from one shore-based office." 
Inevitably, Covid-19 has helped decrease the number of similar projects taking place in Europe and bolstered a decline in ship orders that had already been hitting the market for the past five years. 
"Finding projects where we can actually apply our automation technology is hard," he continues. "At the same time, there are cheaper alternatives that comply just with the exact specification of the shipyard you're sending out so we can't compete."
Integrating the ship's "nervous system"
Centralised data servers collect information from the different vessel systems and communicate them to the shore-based owner. Credit: Høglund Marine Solutions. 
Beyond their geographical variations, shipyard specifications are also posing technical challenges for system providers like Høglund. "What's frustrating is that we work a lot with shipowners and operators and tell them how they should write the specifications to bring about the kind of insight into the ships that they would like to add, but they don't get because of the low level of automation," says Nogva. 
"So, they will have to make a much better effort at developing the shipbuilding specification so that it actually describes in detail that there must be an onboard data server."
"Owners now want to collect all this data and get access to it."
Having a centralised data server on a ship is an essential step, as this collects information from the different vessel systems and communicates them to the shore-based owner. However, because there are several systems on board – and all of them speak different data languages and have different interfaces – there needs to be an automated server that would work as, in Nogva's words, the "nervous system of the ship". 
He claims that retrofitting vessels with a data server is becoming an increasingly costly and tough operation. "Owners now want to collect all this data and get access to it and those who will be able to fix it will be automation, engineers, and companies like us, who can do this because we are experts in dealing with interfaces so we can talk all these different languages, which is essential for actually making it happen," he adds.
Høglund's recent partner DNV GL is making significant steps forward in this context. "They have now made new classification rules for shipowners who want to bring their ships to a more advanced level when it comes to not just automation but digital platforms," he comments, mentioning the company's cloud service Veracity and how it helps keep data stored in one place. 
"From this, if you manage to sort out all this data in a clever way, you can then create new services that shipowners will have the benefit of in the future," Nogva claims. 
Incentivising compliance for current and future vessels
As markets start picking up after a disastrous 2020, a lot more will be expected in terms of compliance from shipyards. 
"There are many requirements that ship owners today have to comply with and these will develop further because of the International Maritime Organization (IMO) and the European Union making new rules, so owners will have to continue installing new systems or modify the ones they have on board," says Nogva. 
"It will be interesting to see if the owners are bringing new items into the ships' specifications."
"Once more ships are ordered, it will be interesting to see if the owners are bringing new items into the ships' specifications. We are quite used to things going very slowly, though considering everything that is happening now, the specifications in the future should soon require a completely new level of automation system." 
This transition will have to be facilitated and supported by regulators like the IMO and the EU. "I am quite confident that if it is left to the shipowners and operators, they will not make many changes to this because they have to fight in a very hard market," says the Høglund president. 
"If we're going to have a quick change, the requirements must come from the IMO and the EU who have to put legislation in place for us to comply."
How Covid-19 could help boost automation on ships
The coronavirus pandemic has had devastating impacts on the global maritime industry, but one silver lining is that it may speed up the shift towards digitalisation. 
"The pandemic has shown the importance of making the most out of today's digital possibilities."
Høglund's expertise in providing remote access and modifications to ships has proved fundamental over the past year. "This has shown several owners and shipyards of the possibility of reducing their costs," comments Nogva. "The pandemic has surely shown the importance of making the most out of today's digital possibilities and owners are interested in this."
Shipowners might well be eager now, but over the next few years, they will need more than mere interest to embrace automation. Charterers, cargo owners and the supply chain that serves the shipping sector will play a critical role, imposing their standards and demands to those they collaborate with. 
"[In the future] a stricter attitude from the cargo owners, charterers and authorities such as the IMO and EU will have to continue and rules will need to be more stringent, clearer and obliging to put systems in place that can actually monitor progress", he concludes. "For now, this continues to go painfully slow in the maritime business when they actually need to shift from one technology to the other, and they need a proper push."