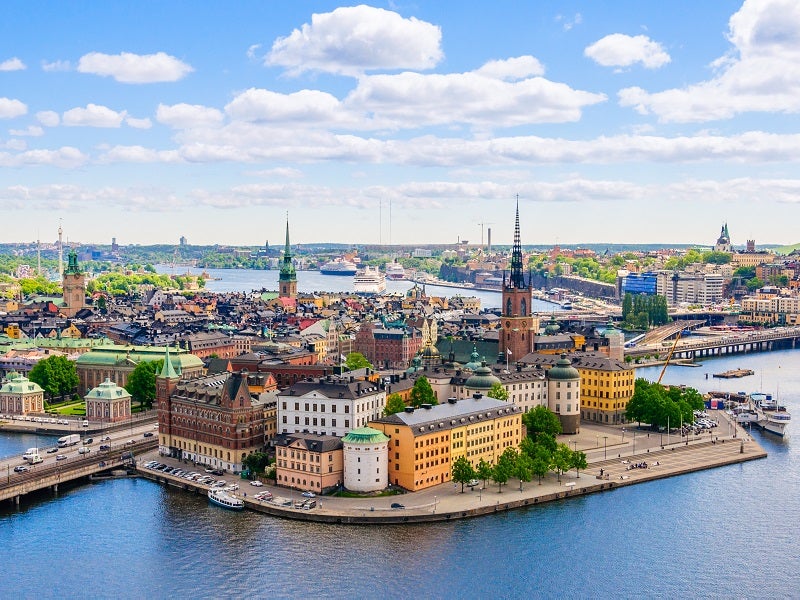 By the estimates of scientists on the UN's climate panel, the world has until 2030 to retain global warming at a maximum of 1.5°C. Thereafter, even an increase of half a degree could put us at risks of drought, heatwaves and floods.
The message, as conveyed in a November report by the UN Intergovernmental Panel on Climate Change (IPCC), is an urgent one. Such extreme weather events – and their attendant impact on global poverty – are becoming increasingly common. As the IPCC rightly points out, climate change is not a threat on the horizon; it is already happening. The world is currently 1°C warmer than pre-industrial levels.
As the Paris Agreement threatens to stall amid indecision and resistance from certain nations, responsibility now lies with individual industries to make a difference and wean themselves off fossil fuels.
Despite its omission from the Paris Agreement, the shipping industry has a role to play in the accord's overall aims. Global shipping currently represents 90% of all freight transport – accounting for around 2% of the world's carbon emissions. That figure, however, is expected to rise, which has forced the International Maritime Organization (IMO) to agree to halve the industry's carbon footprint by 2050.
Swedish shippers follow national climate policy
Having joined the IMO in 1959, Sweden is one of the group's longest standing members. The country also has some of the strongest environmental credentials in the EU. Last year it was singled out for praise by the Climate Action Network for its climate policy, which aims to make the country carbon-neutral by 2045, followed by negative emissions thereafter.
"Sweden has some of the strongest environmental credentials in the EU."
That the legislation passed through the Riksdag, the country's parliament, with such overwhelming support (lawmakers voted 254 to 41 in favour of the proposal) appears indicative of Sweden's appetite to not only meet the goals set out in the Paris Agreement, but surpass them.
As announced by trade body the Swedish Shipowners' Association (Svensk Sjöfart) earlier this year, the shipping industry has also pledged to end its use of fossil fuels by 2045, thus mirroring national policy. This includes a sub target of a 70% reduction of greenhouse gases by 2030, compared to 2008 levels.
Incentives: the need for political support
The group, in partnership with Fossil-free Sweden, a government initiative, has developed a roadmap to incentivise the industry to distance itself for good from sulphur oxides and greenhouse gases, whilst retaining competitive power.
The goals are "challenging", admits Rikard Engström, the Swedish Shipowners' Association's managing director, not least because the use of freight transport in the country is predicted to increase by 50% by 2030, with shipping, alongside the country's rail infrastructure, expected to bear the load.
However, it is "not impossible", counters Engström. As he points out, the country's shipping companies have been moving in the right direction for some time now in their utilisation of climate-smart technologies.
"Many of the new ships developed today run on LNG [liquefied natural gas], which can reduce emissions by up to 50% compared to earlier generations of vessels," he says. "This is partly due to fuel, but also other factors, such as ship design, drive line improvements, eco-driving, hull optimisation, antifouling and energy use onboard."
"The political, technical and economic challenges are not separate."
Engström believes the will is there among the country's shippers to switch to the likes of low-carbon fuels and electricity in the engine room. However, government-led incentives – such as extra funding and tax breaks – could prove vital in spurring shippers to implement such changes.
According to the trade body, installing low-carbon equipment will add an extra SEK5bn ($500m) in costs on the 50 vessels currently on order by Swedish groups, estimated to be worth around SEK25bn.
Consequently, the Swedish Shipowners' Association and Fossil-free Sweden are calling for parliamentary assistance in making more biofuels available on the market at a more competitive price. The bodies also want more funding for green investments and R&D, a reduction in fairway dues and other associated infrastructure costs, and tax exemption for vessels that use shore-connected electricity points.
"I would actually say that the industry is ahead of politicians in this regard," says Engström. "However, the political, technical and economic challenges are not separate. I am an optimist and believe that if regulations and incentives work together, whether they be national or international, the industry can become greener, safer and smarter than it is today."
Shining example: why the shipping industry should follow Scandinavia's lead
Engström's bullishness is not unfounded. Generally speaking, the Scandinavian shipping sector has been progressive for some time in reducing its footprint. In 2015, Norway launched the first all-electric ferry, Ampere, which has since gone on to cut emissions by 95%, in contrast to its fuel-powered equivalents. Last year also saw Danish shipping giant Maersk pledge to become carbon-neutral by 2050.
"Sweden has a large number of shipowners who want to create a sustainable shipping sector."
By dint of its new roadmap, Swedish shippers have the opportunity to carry on the good work already committed to the cause by its neighbouring counterparts, and perhaps influence environmental attitudes across the wider, international sector.
"Sweden, just like other Nordic countries, has a large number of shipowners who want to create a sustainable shipping sector for a sustainable society," says Engström. "Such proactive shipowners can only lead the way forward."