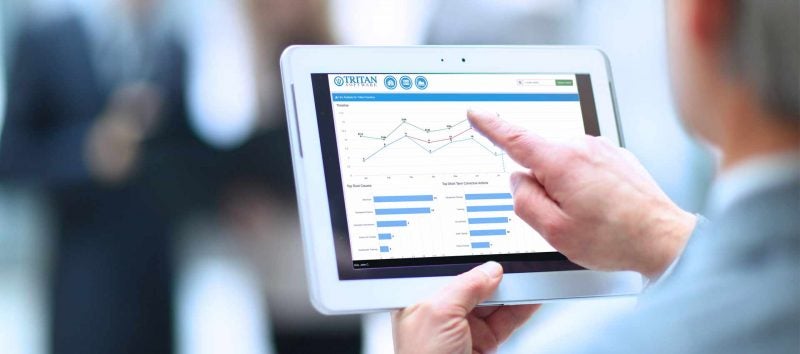 Telehealth systems have been around for a while, but in the last few years more practitioners around the world have started using them to visit vulnerable or elderly patients.
According to data from the World Health Organisation (WHO) in 2016, more than 50% of member states had specific telehealth policies in their countries while 25% of respondents reported decisions to sponsor telehealth programmes.
With the advent of the coronavirus pandemic and the social distancing norms needed to contain the virus, industries such as cruise were badly hit, with some being blamed for allowing the virus to spread.
Some industry experts believe that despite the damage done to the cruise sector, telehealth systems will play a big part in the industry's recovery plan.
What is telehealth?
Dr Tom Micklewright, Associate Medical Director at UK online medical consultation service Push Doctor , defines telehealth as "any health services that a patient can interact with electronically and from a distance".
The aim of telehealth – which is an umbrella term for different services including telephone calls, webchats and video appointments – is to make healthcare available to people wherever they might be, making it easier for people, including vulnerable and ageing patients, to access doctors.
"Whether at home, at work, or on vacation, patients can access medical care from wherever they are"
"Telehealth essentially evaporates geographic barriers when delivering healthcare," said Dr Samir Qamar, co-founder and CEO of US-based telemedicine service MedWand. "Patients no longer have to travel when ill, nor be exposed to germ-infested waiting rooms."
"Healthcare becomes portable and convenient – whether at home, at work, or on vacation, patients can access medical care from wherever they are."
The importance of telehealth systems is particularly evident on cargo and commercial ships, especially during the Covid-19 pandemic, as crew and passengers might need to isolate and cannot be seen by doctors.
A study published in 2013 by the International Maritime Health Association (IMHA) showed one in five seagoing ships is forced to diverge because of medical emergencies, at the cost of $180,000 per diversion.
According to the data, a quarter of diversions could be avoided if operators had telehealth systems in place.
As for cruise ships, telehealth offers fundamental advantages because even though it is mandatory to have doctors on board, these physicians are not specialists.
"For cruise lines, [providing telehealth] means that staff can work independently to their geography and serve a much larger area of patients," says Micklewright.
"Although it's a requirement to have a doctor on board, if those ships need specialist advice, then the doctors on board can access specialist opinions. You might have a special based on shore, providing assessments to multiple ships without having to be on just one ship at a time."
Lack of connectivity, especially on ships, is one of the main issues telehealth providers face.
"[The] disadvantages of telehealth are that internet and broadband are still absent in many places," says Qamar. "In addition, not all medical care can be delivered online. Patients lacking tech familiarity can be another obstacle."
The case of Tritan's SeaConsult
To remedy the problem of scarce connectivity aboard ships, US software company Tritan Software has launched SeaConsult, a new telehealth solution which facilitates virtual cabin visits.
Tritan initially started research and development (R&D) on the project a year ago, but accelerated the timeline and deployed the solution to its customers on 15 June because of the impact the coronavirus pandemic had on the wider cruise industry.
As cruise is one of the sectors that was hit the hardest by the coronavirus travel restrictions, Tritan CEO and president Andrew Carricarte believes that telehealth systems such as SeaConsult can help the industry get back on its feet.
"The ability to conduct virtual cabin visits is a critical component to being able to resail"
"The cruise line industry has been very challenged to resail, so what we wanted to do was to give the industry a capacity to perform contactless," he says.
"The ability to conduct virtual cabin visits is a critical component to being able to resail, because with Covid-19 you can't have medical staff interacting with suspected or confirmed cases."
To make sure that the system can work with limited connectivity, the company will leverage its patented SeaSync technology.
The SeaSync hybrid technology will enable ships to have the advantages of a web-based technology – able to synchronise information across ships back to shore – while being locally installed. By using this hybrid technology, SeaSync allows people ashore to synchronise information in small bits and pieces.
"If the internet connectivity goes down, the end-user on board never experiences a lapse in utilisation," Carricarte explains.
By using Tritan's new solution, doctors can visit their patients using a secure link, as well as deploy medical devices to their cabins to get the information needed, without having to physically interact with them.
"[SeaConsult] follows the recommendations of the US Centre for Disease Control and Prevention (CDC ) and the WHO around telehealth, so you have a contactless interaction," says Carricarte.
The biggest difference between Tritan and other telehealth solutions is that SeaConsult is expressly made to work on ships.
"The technology is built to operate on a vessel that can be anything from a commercial ship to a sophisticated cruise," he adds. "The biggest difference [with SeaConsult] is that it's built to work on ships and to accommodate maritime medicine processes."
SeaConsult will also be integrated into Tritan's existing SeaCare platform, used by 95% of the cruise industry. The platform, Tritan announced, will be updated to include measures needed by the industry in a post-coronavirus world.  These will include data assimilation, quarantine management and isolation.
"We've enhanced the ability to understand where different close contacts have occurred," explains Carricarte. "For instance, we know what cabins are shared, we know which dining halls people ate at or which bathrooms they shared."
The future of telehealth on cruise ships
According to Carricarte, SeaConsult will be a critical component in resailing plans, as telehealth systems onboard will become the new normal.
"MedWand is made to work with doctors, not necessarily substitute them"
Telehealth systems will not replace doctors, developers say, but give them more tools to practice their trade.
"MedWand is made to work with doctors, not necessarily substitute them. If you have 10 cruise ships, you can have one doctor examine patients on all ships equipped with MedWands, instead of having a doctor on each ship," says Qamar.
The experts interviewed believe that the future of telehealth, especially on cruise ships, will be extremely bright and focused on achieving an intelligent ecosystem to protect both crew members and passengers.
"I think we'll have a much smarter ecosystem, wearables, [and] new technologies," Carricarte explains. "Certainly our [telehealth systems] are a big piece of that and just bring more information to so that we can make better decisions."