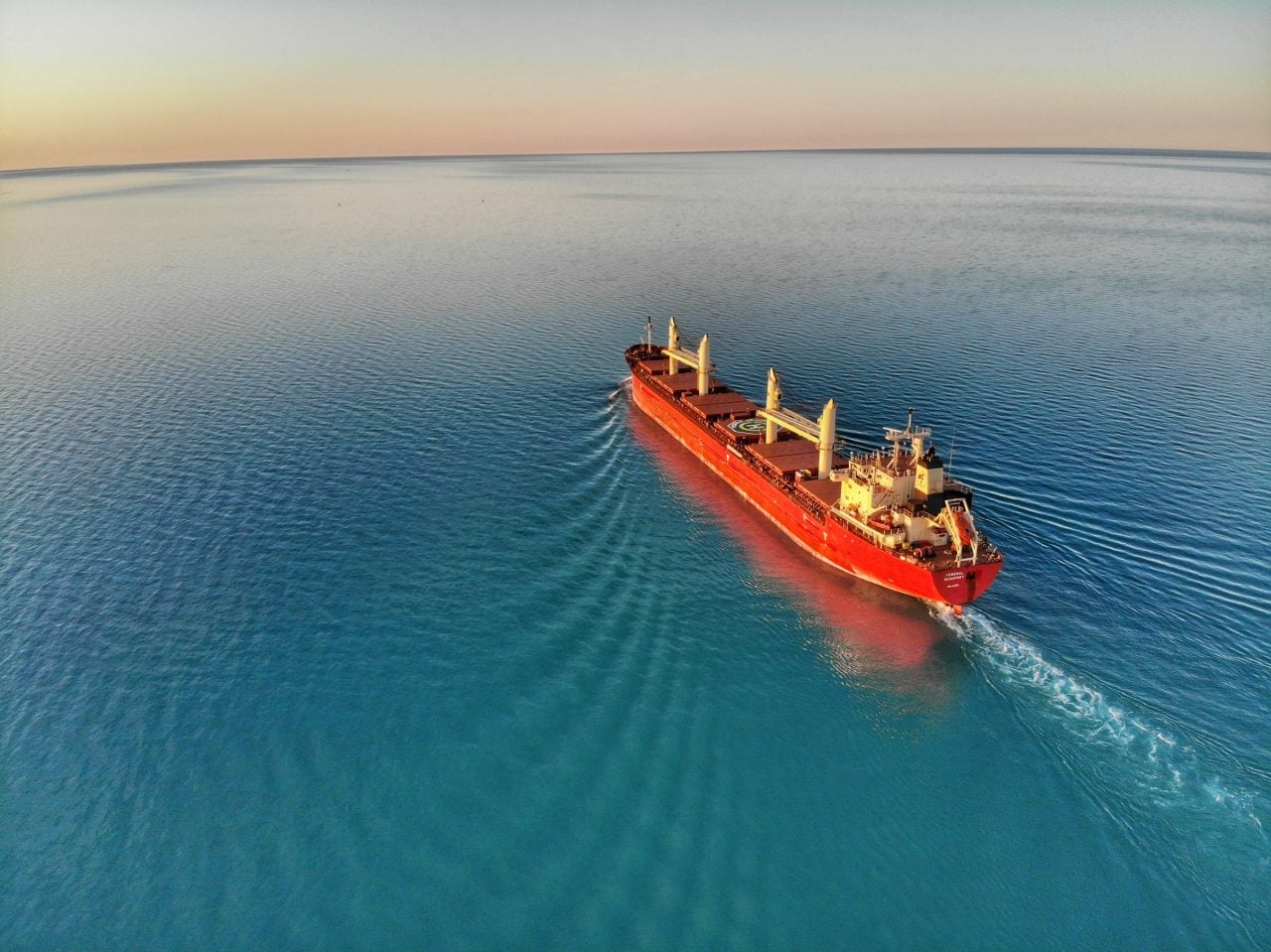 The International Maritime Organisation (IMO) has set out progressive emission reduction targets to support the shipping industry move towards a more sustainable, greener energy use future.
Shipping community legal cost insurance and services provider UK Defence Club has launched 'The Green Transition' – a report outlining practical and contractual challenges facing the shipping industry regarding carbon neutrality.
The report encompasses operational improvement, green technology and practical challenges as well as mapping out the many stages of regulatory change faced by the industry.
Ship Technology spoke to UK Defence Club senior claims director Philippa Langton to find out more about the creation of the report and how it aims to assist the shipping industry.
Frankie Youd (FY): How does Defence Club support the shipping industry?
Philippa Langton (PL): The UK Defence Club is the leading provider of legal costs insurance to the maritime industry. In uncertain times, we give shipowners and operators the confidence that, if a dispute arises, they will have support for legal and related costs as well as in managing any litigation that arises. Over the past 130 years, we have been involved in numerous cases which have helped to shape the law in various jurisdictions, providing clarity for the industry.
FY: How did the report come about?
PL: Over the past year or so, we've observed an increasing focus on the topic of green shipping within the industry. In line with global efforts towards decarbonisation, the shipping industry is taking its own significant steps to reduce its environmental impact. This movement has never been as strong, and the force of the industry momentum is fully behind the International Maritime Organisation's (IMO) current push for decarbonisation.
We identified a need among our shipowner and operator members for information and guidance. In the world of shipping, most transactions include multiple contracts, which can bring an added layer of complexity from a regulatory perspective. We're looking to inform our members, and the wider sector, of the changing regulatory landscape, identify the potential impact on them and suggest steps they may take to protect themselves contractually.
FY: What are the report themes and what areas do they cover?
PL: The 'Green Landscape' section puts the sustainable shipping movement into context and provides an overview of the regulatory landscape.
In 'Green Schemes' we provide more detail on the various schemes that are currently in place or shortly coming into play, which aim to ensure a steady and significant reduction in shipping's carbon footprint, such as the EU's carbon trading scheme and the IMO's efficiency targets.
'Getting to Green' explains how shipowners and operators can meet the green targets and requirements in practical terms. For example, by way of operational and technological improvements as well as by the introduction of alternative, greener fuels.
Finally, in the 'Future is Green' section, we highlight some of the ways in which industry stakeholders are collaborating to ensure the success of the green movement, for example, the establishment of a set of green guidelines known as the 'Poseidon Principles' within the ship finance sector.
FY: What are the practical and contractual challenges facing the shipping industry on its journey towards becoming carbon neutral?
PL: The biggest practical challenge is to upgrade the overall efficiency of the world fleet. This can involve anything from ensuring the hull is kept clean to limit drag, to installing state-of-the-art technology such as solar sails, which will have associated contractual implications. For example, where ships are taken out of service, parties will need to consider who bears the time and cost of installation and, once in use, allocate responsibility in case the technology fails.
Upgrading the performance of a ship can also have a knock-on effect on contractual performance warranties and other charterparty provisions. Typically, there is an obligation on a shipowner to perform with all reasonable speed, or with 'utmost despatch', and charterparties usually contain warranties as to the speed the ship will maintain. However, speed does not necessarily equal efficiency, so there may be a mismatch between on owner's obligations under such provisions and the environmental imperative.
Problems like this are more likely to arise in existing contracts that were not drafted with the new environmental schemes in mind and it's important that new contracts cater specifically for these new issues.
Another area that is likely to involve significant practical challenges will be the switch to cleaner fuels. While carbon-based fuels are still very much the norm, the industry is beginning to explore and transition to alternatives such as LNG [liquid natural gas], ammonia, and hydrogen. For these to be viable, new infrastructure is needed, both on ships and ashore, which is still being developed, which means new contracts and contractual terms may be required.
FY: The report maps out stages of regulatory change. What do these stages mean for the industry?
PL: The IMO has set staged targets to achieve its overall aim of a 70% reduction in CO2 and 50% reduction in greenhouse gases by 2050. There are three main sets of targets. The Energy Efficiency Design Index (EEDI) scheme, which is already in place, applies phased efficiency improvement targets to ships that are currently being built.
The Energy Efficiency Design Index for Existing Ships (EEXI) and the Carbon Intensity Index (CII) schemes will also impose targets in terms of operational and technical efficiency for existing ships.
Under the CII scheme, ships will be classified with an operational carbon intensity rating from 'A' to 'E' ('A' being most efficient), not unlike our home electrical appliances. Subject to adoption in June this year, the EEXI and CII schemes will come into force from 2023, but shipowners will need to start preparing for them well in advance.
FY: Will the report prepare those within the industry for future disruption and change?
The report is designed to provide a broad overview of the situation. Although it does contain a lot of detail which we hope will be helpful to those affected by the changes, we plan to issue further publications on specific areas in due course.
We've created a dedicated resources area on our website where readers can find more information on green shipping and have also recently launched a brand-new podcast Sound Waves, bringing listeners the most important issues, insights and debate in the maritime industry.