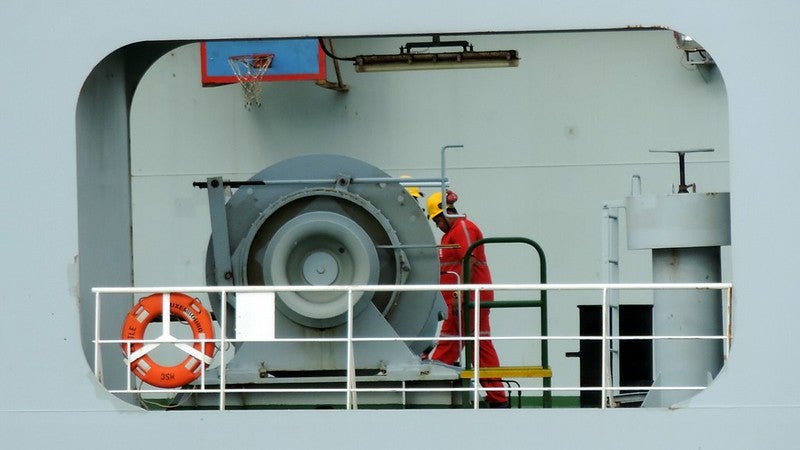 The Covid-19 pandemic has made impossible for the maritime industry to carry out crew changing operations, forcing seafarers to stay aboard for longer than legally allowed while leaving others onshore without pay.
Described by the UN Secretary-General as a "humanitarian and safety crisis", the situation has worsened despite numerous calls from international organisations and the global maritime industry alike.
While organisations such as the International Maritime Organisation (IMO) launched appeals and campaigns, the industry is also trying to find the best solutions in order to get people home.
What has happened? The response of international organisations
The situation initially rose to prominence at the end of March when a statement, coming from the officers of an International Labour Organisation (ILO) committee representing seafarers, urged member states to treat seafarers as key workers, allowing them to disembark and travel home.
According to reports the ILO received, in some cases, suppliers were prevented from boarding ships to hand out personal protective equipment (PPE) to crews while some ports refused to allow ships in because they were coming from areas affected by the coronavirus.
ILO Director-General Guy Ryder lobbied with world governments "to ensure that seafarers are adequately protected from the Covid-19 pandemic, have access to medical care, and can travel to and from their ships, as necessary, in order to continue to play their crucial role."
A month later, the organisation issued a warning that around 200,000 workers were still stuck on board of ships for much longer than their period of service and, in certain cases, without pay.
Claims regarding sick seafarers not being allowed to disembark to receive medical care were also presented.
Despite the numerous calls from the ILO and other organisations, including the IMO and the UN, the situation worsened, putting at risk the mental and physical health of crew members.
"Forcing exhausted seafarers to continue working more than four months beyond the end of their contract is unacceptable. This jeopardizes their health and endangers maritime safety. We call on governments to work together to make these crew changes happen in safety," said Ryder.
On 15 June, after repeated calls for government action, the International Transport Workers' Federation (ITF), the global federation of transport unions, announced that it would support seafarers in their right to stop working and leave ships.
The ITF said that this approach – likely to create disruption in the global supply chain as shipping covers 80% of world trade, including medicine and primary goods – was caused by inaction at the government level.
"If getting seafarers off these ships causes chaos in supply chains if ports back up from Singapore to San Francisco and if this causes ship insurance providers to pull their coverage and global trade to grind to a halt, then that is on the heads of politicians, not the world's seafarers," said ITF Secretary-General Stephen Cotton.
"Seafarers have done our part in this pandemic, and plenty more. Enough is enough."
As for the IMO, not only has the organisation been vocal in asking global governments to act swiftly but it has also launched a campaign on seafarers' behalf.
To celebrate the 10th Day of the Seafarer, which will take place on 25 June, the IMO has in fact launched the 'Seafarers are Key Workers' campaign, which aims to lobby for seafarers to be granted key workers status while raising awareness on the work achieved during the pandemic.
"Just like other key workers, seafarers are on the front line in this global fight. They deserve our thanks. But they also need and deserve quick and decisive humanitarian action from governments everywhere, not just during the pandemic, but at all times," said IMO Secretary-General Kitack Lim.
How is the maritime industry coping?
During the 10th Operational Excellence in Shipping Forum, which took place on 16 and 17 June 2020, the conditions of seafarers were one of the main concerns the global maritime industry presented.
Representatives from the sector's main associations discussed how the industry is coping with the situation and what it needs from governments.
According to International Chamber of Shipping (ICS) Secretary-General Guy Platten, the problem is political and not caused by the unwillingness of shipowners.
The ICS, in fact, believes that the lack of commercial flight and the unnecessary bureaucracy, which includes the difficulties in getting hold of visas, are the reasons why workers are not able to disembark.
"Seafarers have been the unsung heroes and they have kept the world supplied over the last three months. I think governments around the world owe them a debt of gratitude and I think they should do everything in their power now to facilitate their movement. It can be done, this is political now," he said.
For Salvatore d'Amico, fleet director at d'Amico Società di Navigazione, the problem does not only involve those seafarers who cannot disembark but also those ashore who cannot come aboard and work.
"I think that our main concern is also for those people that are ashore and are waiting to go back on board, and they are not earning any money for their families. In particular, in countries like India, where one seafarer provides food for 10 families, this becomes a giant disaster," he said.
Cyprus was one of the few governments that were praised by the industry for its response to the seafarers' situation. The Cypriot Government introduced crew changes at the end of April, recognising seafarers as key workers. According to Cyprus shipping deputy minister Natasa Pilides, thousands of seafarers were repatriated without a single coronavirus case.
The process, which included allowing seafarers to take tests in Cyprus and to self-isolate, required close collaboration with the Ministry of Transport and countries' embassies. Things were also made easier by Cyprus's decision to avoid visa for seafarers.
"We have the connections with the different maritime administrations where we can actually reach out if there is a problem with the seafarers or with vessels," she said.
"Afterall, it is a learning curve and for sure we will need to leverage on these are lessons going forward to become more efficient and effective and to support shipping companies."