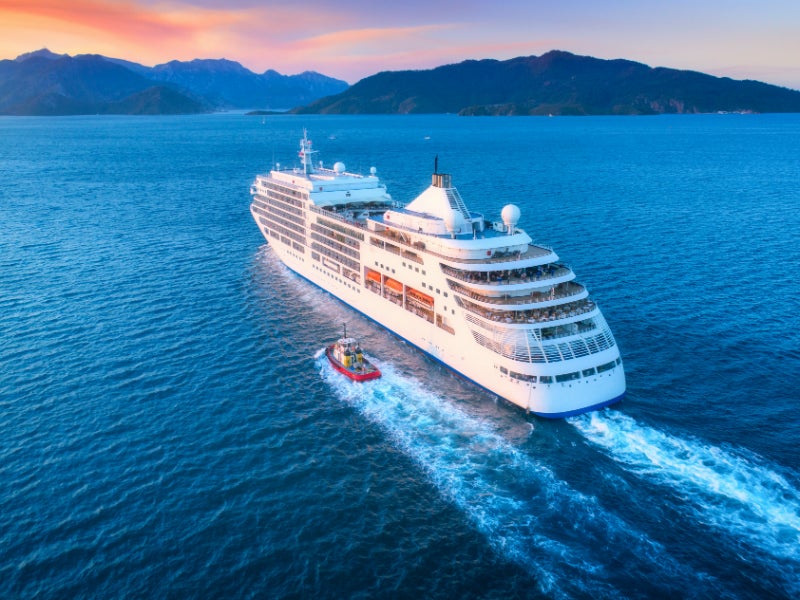 By demonstrating corporate responsibility and offering various deals and savings, cruise businesses can strengthen existing and forge new customer relationships amid Covid-19 outbreak.
There is no doubt that travel restrictions and the loss of earnings brought on by coronavirus have been catastrophic for the cruise industry, a blow that has been exacerbated by a continuous stream of negative publicity.
However, by taking a proactive approach, cruise lines can soften the impact of Covid-19 and even build on their customer base that will doubtlessly return once travel restrictions are lifted.
Demonstrating corporate responsibility will counter negative PR
Cruise businesses are desperate for a positive news story to help lighten public relations pressure after a torrent of negative publicity.
Cruise companies that can provide a socially responsible service during this difficult period will likely attract more consumers once normality returns to the business world.
Carnival Corporation has seized this opportunity by offering its idle ships as makeshift hospitals, alleviating pressure on healthcare in the US. The company announced the initiative in a press release, stating that select cruise ships from its fleet would be made available to communities.
This kind of gesture could help in the fight against coronavirus while also going some way to rebuilding the industry's public image.
According to GlobalData's Q4 2018 consumer survey, 85% of Millennials are 'always', 'often' or 'somewhat' influenced by products that illustrate social responsibility.
This highlights the positive impact corporate responsibility could make to cruise lines moving forward, particularly among that demographic.
Credits, discounts and booking flexibility could make cruises an attractive proposition for consumers
When 9/11 rocked the tourism industry, cruise companies reacted by lowering rates, which led to a resurgence in passenger numbers. Companies will be hoping that the same strategy will be effective in offsetting the impact of Covid-19.
A wide range of savings is on offer. Norwegian is offering a week in the Caribbean for $300, whilst Royal Caribbean is offering a week in the UAE for less than $200. These savings are being combined with new and unique itineraries, booking perks and deals for transatlantic sailings.
Cruise lines have also been modifying their payment and cancellation policies for passengers in the wake of Covid-19 outbreak around the world.
This is an attempt by businesses to provide reassurance to customers and make sure they continue to book holidays amid uncertainty, guaranteeing a future customer base.
The situation is currently dire for cruise businesses. However, the bold and ambitious approaches being taken give some confidence that the industry will bounce back.