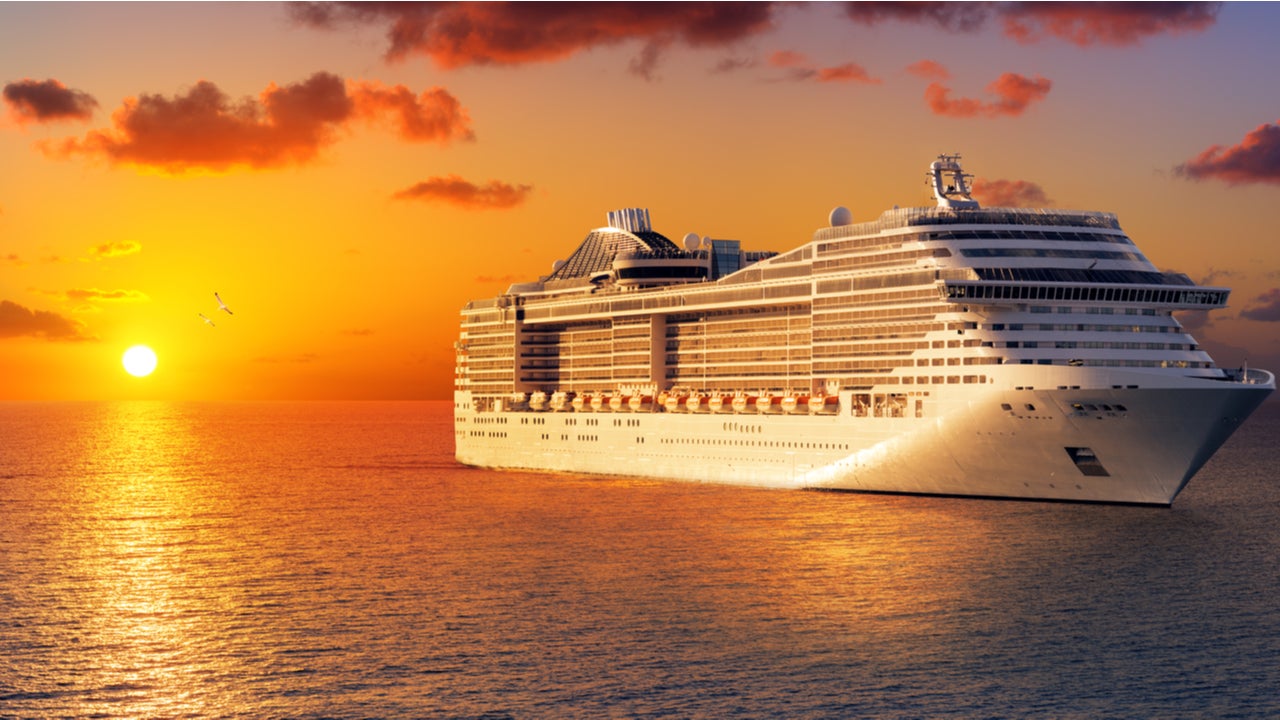 Ship Technology lists the top five terms tweeted on cruise in Q3 2020, based on data from GlobalData's Influencer Platform. The top tweeted terms are the trending industry discussions happening on Twitter by key individuals (influencers) as tracked by the platform.
1. Covid-19 – 418 mentions
Italian cruise liner performing Covid-19 tests before restarting operations, UK government urging citizens to avoid cruise travel and China resuming river cruises were widely discussed in Q3 2020. According to an article shared by Porthole Cruise, a news and travel portal, Costa Cruises, an Italy-based cruise line, resumed its services after conducting Covid-19 testing on passengers. The company was given the Biosafety Trust Certification from RINA (Registro Italiano Navale), the Italian testing and ship classification company, to implement the testing protocol.
Further, James Walker, a maritime lawyer and publisher, shared an article about the UK's Foreign and Commonwealth Office (FCO) updating its advisory issued in March urging its citizens to avoid cruise travel in view of the ongoing pandemic. The FCO had issued the advisory cautioning people over the age of 70 and those with comorbidities to avoid cruise travel.
Covid-19 was also discussed in an article shared by Seatrade Cruise News, a global cruise news portal, about China's plan to progressively resume river cruise services. The Ministry of Transport established guidelines to be followed by the domestic cruise industry before resuming operations to prevent the spread of coronavirus. The officials need to ensure that ports are at minimum risk for coronavirus and cruise ships operate at 50% of the original passenger capacity, the article noted.
In preparation for their return, Costa Cruises has implemented a COVID-19 testing protocol for all passengers embarking on Costa Deliziosa on September 6th. #Cruise #Italy #CostaCruises #Travel #Vacation #COVID19https://t.co/NFj9JZ4sOF

— Porthole Cruise (@PortholeCruise) August 26, 2020
2. Flights – 277 mentions
The impact of flight delays on cruise schedules and a British-American cruise line offering free flights to customers were some of the popular topics discussed during the third quarter. Royal Caribbean Blog, a cruise news site, shared an article about how flight delays can adversely affect a passenger's entire cruise holiday. Flights could be cancelled due to various factors as airlines have reduced the number of flights owing to diminishing demand. These factors could lead to delays and cause passengers to miss boarding the ship making them lose out on receiving a refund, the article highlighted.
Another discussion related to flights was shared by Cruise Trade News, a UK cruise news portal, about cruise liner Holland America Line's new scheme to attract potential travellers. The company is giving an offer of free air travel and port transfers to specific European cruises in 2021. The offer is part of the 'Save Now, Cruise Later: Have it All' promotion available until the end of October 2020 exclusively for UK travellers, the article highlighted.
How to avoid being "that guy" in the airport yelling because of a delayed flight https://t.co/qh9C5E6E8Z #cruise #travel #comeseek

— Royal Caribbean Blog (@theRCLblog) September 11, 2020
3. Cabin – 261 mentions
The perks of travelling with Celebrity Cruises and tips on cabin selection were some popular topics discussed during third quarter of the year. According to an article shared by Cruise Fever, a cruise news portal, Celebrity Cruises, a Florida-based cruise liner, launched its Dream Big Sale, which offers a range of benefits to customers. The advantages of availing the Dream Big Sale include free internet, free gratuities, and free drinks. Each guest onboard the cruise is also eligible to receive up to $150 for spending, the article highlighted.
Another discussion surrounding cabin was shared by Marcus Adams, a cruise blogger, on a guide to choosing the right cabin on a cruise. The main factor influencing the selection of an ideal cabin is its location, as sea sickness, lack of stability and noise can play spoilsport during the cruise vacation. The size and layout of the cabin are also significant because comfort will play a key role in the journey. Luxuries such as interior design, ocean view and balcony should also be considered with regards to cabin preference, the article noted.
Celebrity Cruises is offering free drinks, internet, and gratuities to everyone in your cabin https://t.co/qu0qgz3ZHz

— Cruise Fever ® (@CruiseFever) August 27, 2020
4. Taxes – 234 mentions
The actual cost of a Caribbean cruise and the breakdown of taxes and fees levied on cruise ship passengers were some of the widely discussed topics in the third quarter of 2020. Emma Cruises, a cruise blogger, shared an article about the actual cost of a Caribbean cruise. Emma discusses the prices offered by different cruise liners including Royal Caribbean, Norwegian Cruise Line and MSC Cruises in the article. She adds that the prices vary during different seasons and range between $330 and $770 per person excluding taxes.
Other discussions surrounding taxes included the port fees and taxes levied on cruise ship passengers, including expenses and duties, according to an article shared by Doug Parker, a cruise industry expert. The factors influencing the final fees on the traveller are cruise length, port of call and the port where the ship commences its journey. The head tax known as per-passenger fees is paid to cover the costs of passengers using local facilities. The breakdown of costs is not mentioned specifically to the passenger, but included in the final ticket cost, the article highlighted.
Who's dreaming of a Caribbean cruise? 😍🎉

The Caribbean feels a world away at the moment but we can dream can't we? Caribbean cruises are some of the cheapest that you'll find IN THE ENTIRE WORLD (be aware the article prices don't include taxes). 😂👍https://t.co/jbUXkQbf8h

— EmmaCruises ⚓️ (@emmacruises) July 5, 2020
5. Booking – 120 mentions
MSC Cruises' offer to Covid-19 healthcare workers and Oceania Cruises creating booking history were some popular topics discussed during the quarter. According to an article shared by Cruise with Ben & David, cruise and travel news contributors, cruise line operator MSC Cruises is offering approximately 50% discount on cruise bookings. The offer is only for frontline healthcare workers who served during Covid-19 pandemic and their families as a way of expressing gratitude to the workers, the article highlighted.
Booking also trended in discussions shared by Jason Leppert, a video cruise reviewer, about cruise line operator Oceania Cruises, creating a new booking record as part of Labour Day 2020 sale. The sale is the most successful promotion in the company's history, with half of the bookings being made by new guests. Oceania's digital marketing strategy, sales capabilities of travel agents and online reservation schemes paid dividends vis-à-vis the historic sales record, the article noted.
Are you a healthcare worker? @MSC_Cruises_UK are offering you up to 50% off your #cruise as a thankyou. HOW GOOD IS THAT?? Get booking now: https://t.co/TBrYYTBYtB pic.twitter.com/uM4cGqxGm0

— Cruise with Ben & David (@CruiseWithBD) September 2, 2020