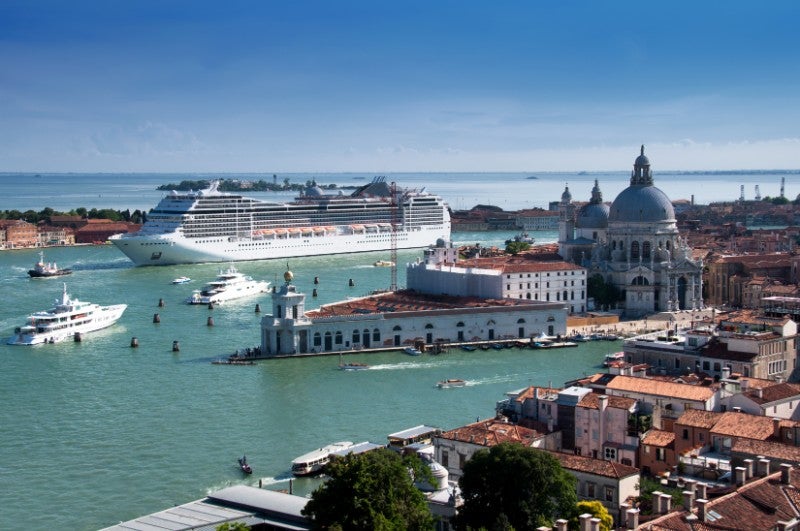 Carnival Cruise Lines has said it's willing to convert some of its unused ships in to floating hospitals during the coronavirus pandemic. However, the viability of this proposition is met with understandable scrutiny.
The company announced the initiative in a press release on Thursday afternoon, stating that select cruise ships from its fleet would be made available to communities that are suffering due to the virus.
Carnival stated that the temporary floating hospitals would help address the escalating impacts of the Covid-19 pandemic on healthcare systems around the world.
Carnival must be applauded for its humanitarian work, allowing its vessels to be used a number of times as accommodation after natural disasters.
However, making the ships suitable for use by medical staff is a very different prospect.
Cruise ship rooms are notoriously small, making it difficult to move and operate heavy hospital equipment. These enclosed spaces also add to the risk of infection from bacteria like MRSA, without even considering Covid-19.
There is no doubt that Carnival's offer holds the right intention, whilst also addressing the industries desperate need for positive publicity after Covid-19 left it reeling.
However, publicly announcing gestures that have not yet been proved to be feasible may not be the most positive course of action.
In 2019, Carnival Cruise Line's 'Fantasy' was the main culprit for one of the company's worst sanitation inspection reports ever, according to the Centers for Disease Control and Prevention.
Problems included a salad bar with 'not less than 15 small flies' on the food, shower hoses in the medical centre that discharged brown water and 'soiled' cups and bowls on a galley storage rack meant for clean dishes.
Conditions like this, under a year ago, do not inspire confidence that cruise ships will be able to handle the task of looking after sick patients.
Carnival also has a poor environmental record, having to pay tens of millions of dollars in fines.
This includes illegally dumping oil-contaminated waste into the sea, discharging plastic into the water, falsifying records and interfering with court supervision of ships by sending in teams ahead of inspections to pre-empt environmental violations.
If Carnival Corporation want to demonstrate social responsibility, they should start by improving the hygiene on board vessels and improving their environmental sustainability.
Carnival's offer has opened up an important debate about how industries can help to contribute to the fight against Covid-19.
However, the fundamental hygiene and safety issues that all cruise operators face must still be addressed, during a period where they can easily be forgotten.